How Healthy Is Your Relationship?
10 Questions
| Total Attempts: 26
---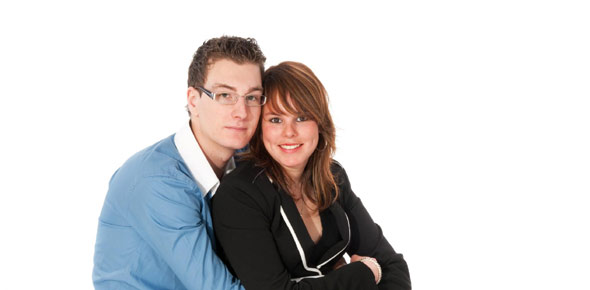 All relationships have ups and downs. The healthiest, happiest couples still have conflicts and times when their relationship can feel challenging. It's hard to know sometimes if you are having the garden-variety conflicts that are simply part of the marriage experience, or if there are potentially destructive forces at work in your relationship. Take this quiz, and find out whether you're in a good place, or if it might be time to start interviewing marriage counselors.
---
1.

When you and your partner have a conflict, are you able to eventually arrive at a compromise that feels "good enough" for both of you?

A.&nbsp

B.&nbsp

C.&nbsp

D.&nbsp

2.

After you and your partner have a conflict, do you feel closer to them as a result?

A.&nbsp

B.&nbsp

C.&nbsp

D.&nbsp

3.

Do you feel like your partner respects your feelings?

A.&nbsp

B.&nbsp

C.&nbsp

D.&nbsp

4.

Do you find yourself concealing things from your partner, or feel like he / she is concealing things from you?

A.&nbsp

B.&nbsp

C.&nbsp

D.&nbsp

5.

If you get into a disagreement with your partner, do you find yourself expressing lots of anger towards them? Or, do you feel that your partner is very likely to "blow up" at you?

A.&nbsp

B.&nbsp

C.&nbsp

D.&nbsp

6.

Do you feel like you can understand your partner's perspective, even when they are disagreeing with you?

A.&nbsp

B.&nbsp

C.&nbsp

D.&nbsp

7.

To what degree do you feel like you and your partner are in alignment around how to handle most aspects of your life together such as finances, household responsibilties, parenting, setting priorities, sex, family / friends, and religion?

A.&nbsp

B.&nbsp

C.&nbsp

D.&nbsp

8.

Do you turn to your partner for comfort and emotional support when you are feeling sad, discouraged, hurt, or worried?

A.&nbsp

B.&nbsp

C.&nbsp

D.&nbsp

9.

Do you ever feel afraid of your partner?

A.&nbsp

B.&nbsp

C.&nbsp

D.&nbsp

10.

Do you trust your partner to make good decisions?

A.&nbsp

B.&nbsp

C.&nbsp

D.&nbsp