Could You Really Pass This Hardest Quiz On Harry Potter?
10 Questions
| Total Attempts: 1942
---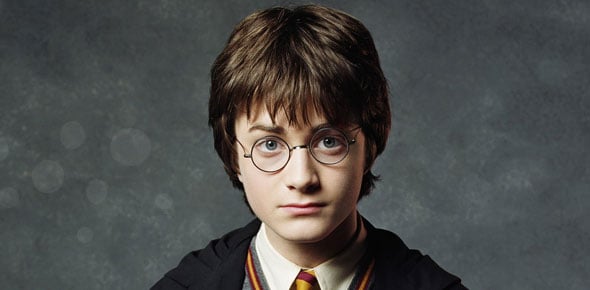 Hope everyone has heard the name of Harry Potter! But how much do you actually know about him? Seems very few. Harry Potter is a fantasy novel written by J. K. Rowling. Harry Potter, is a young wizard who discovers his magical powers on his birthday when he receives a letter of acceptance to Hogwarts School of Witchcraft. This quiz has been designed on Harry Potter's novel. Read the questions carefully and answer. So, let's try out the quiz. All the best!
---
1.

How many chimneys does the Burrow have?

A.&nbsp

B.&nbsp

C.&nbsp

D.&nbsp

E.&nbsp

None but it has 2 fridges!

2.

Where is the Wailing Widow from?

A.&nbsp

B.&nbsp

C.&nbsp

D.&nbsp

E.&nbsp

3.

Who did Wales lose to in the Quidditch World Cup?

A.&nbsp

B.&nbsp

C.&nbsp

D.&nbsp

E.&nbsp

4.

Which magical creature resembles a black cloak and has a MOM classification as highly dangerous?

A.&nbsp

B.&nbsp

C.&nbsp

D.&nbsp

E.&nbsp

5.

Complete the myth. "May born witches will..."

A.&nbsp

B.&nbsp

C.&nbsp

D.&nbsp

E.&nbsp

6.

Which of these Wizarding shops is on Diagon Alley?

A.&nbsp

B.&nbsp

C.&nbsp

D.&nbsp

E.&nbsp

7.

What does Harry say his name is when he is caught by Snatchers?

A.&nbsp

B.&nbsp

C.&nbsp

D.&nbsp

E.&nbsp

8.

What does Dumbledore order from his gold plate?

A.&nbsp

B.&nbsp

Chicken curry with new potatoes

C.&nbsp

D.&nbsp

E.&nbsp

Fried joint of Hippogriff

9.

What sex is Mrs Next-Door's child?

A.&nbsp

B.&nbsp

C.&nbsp

D.&nbsp

E.&nbsp

She doesn't have a child.

10.

Which Harry Potter word is now in the Oxford English Dictionary?

A.&nbsp

B.&nbsp

C.&nbsp

D.&nbsp