Farm Animal Quiz! What Farm Animal Are You?
6 Questions
| Total Attempts: 128
---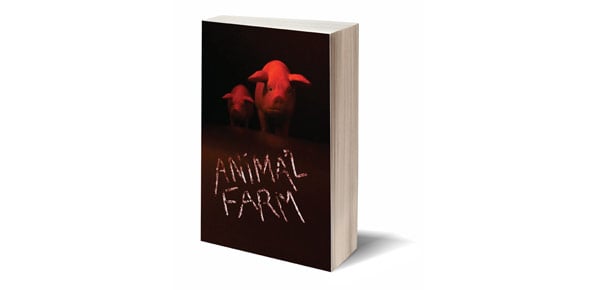 Ever wonder what farm animal you are? Well you can find out now on this Quiz!
---
You May Get
Cow
You are a Cow! You like to hang out in large crowds.But you avoid people you don't like.Also you always have room in you belly for food!You love to eat. Also you can sometimes be a little bit aggresive.
Sheep
You are a Sheep! You are social.You are warm and cuddly. But you are frightened by loud noises.Also you are scared by many things!
Pig
You are a Pig! You are very intelligent and learn very quickly. Also you are actually one of the cleaner people. You tend to snuggle with people when you go to bed.
Chicken
You are a Chicken! Even though you may be small on the outside your tough on the inside. You may be tough but sometimes you do things before thinking about it.
Goat
You are a Goat! You are a good companion. You are also rather picky. Instead of leading you like to follow .
Horse
You are a Horse! You are care free and wild.You have a great memory and a nice personality.
1.

It is summer time. What is the perfect trip?

A.&nbsp

B.&nbsp

The food court in the mall

C.&nbsp

D.&nbsp

E.&nbsp

F.&nbsp

2.

What qualities are good in a friend?

A.&nbsp

B.&nbsp

C.&nbsp

D.&nbsp

E.&nbsp

F.&nbsp

3.

What is your dream pet?

A.&nbsp

B.&nbsp

C.&nbsp

D.&nbsp

E.&nbsp

F.&nbsp

4.

If these were the only jobs you could choose from which one would you choose?

A.&nbsp

B.&nbsp

C.&nbsp

D.&nbsp

E.&nbsp

F.&nbsp

5.

What is you dream house?

A.&nbsp

B.&nbsp

C.&nbsp

D.&nbsp

E.&nbsp

F.&nbsp

6.

A hand sticks out of a porta potty toilet you were using you

A.&nbsp

Wouldn't even be using a porta potty

B.&nbsp

C.&nbsp

Try to pull the hand out of the toilet

D.&nbsp

Bit one of the hands fingers

E.&nbsp

F.&nbsp