Can You Pass This Toughest English Vocabulary Quiz?
75 Questions
| Total Attempts: 70
---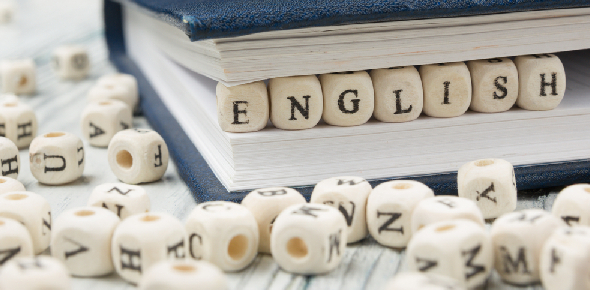 This quiz has been designed to make you aware of the Modern-Day Vocabulary. By using this vocabulary, you can confidently create write and speak error-free words. It's mandatory to attempt this quiz. If you really want to improve your writing and speaking skills, then go for it. Take your time. All the best!
---
1.

Lothario

A.&nbsp

B.&nbsp

C.&nbsp

D.&nbsp

E.&nbsp

2.

Maverick

A.&nbsp

One who acts independently

B.&nbsp

C.&nbsp

D.&nbsp

E.&nbsp

3.

Nemesis

A.&nbsp

B.&nbsp

C.&nbsp

D.&nbsp

E.&nbsp

4.

Philanderer

A.&nbsp

B.&nbsp

C.&nbsp

One who makes love insincerely

D.&nbsp

E.&nbsp

5.

Phillippic

A.&nbsp

B.&nbsp

C.&nbsp

Something that smells good

D.&nbsp

E.&nbsp

6.

Procrustean

A.&nbsp

B.&nbsp

C.&nbsp

D.&nbsp

E.&nbsp

7.

Quixotic

A.&nbsp

B.&nbsp

C.&nbsp

D.&nbsp

E.&nbsp

8.

Saturnine

A.&nbsp

B.&nbsp

C.&nbsp

D.&nbsp

E.&nbsp

9.

Solecism

A.&nbsp

B.&nbsp

Violation of good manners

C.&nbsp

D.&nbsp

E.&nbsp

10.

Spoonerism

A.&nbsp

B.&nbsp

C.&nbsp

D.&nbsp

E.&nbsp

An unintentional exchange of sounds

11.

Sybarite

A.&nbsp

B.&nbsp

Inclined to shed many tears

C.&nbsp

D.&nbsp

One who is fond of luxury and soft living

E.&nbsp

12.

Acidulous

A.&nbsp

B.&nbsp

C.&nbsp

D.&nbsp

E.&nbsp

13.

Avaricious

A.&nbsp

B.&nbsp

C.&nbsp

D.&nbsp

E.&nbsp

14.

Baleful

A.&nbsp

B.&nbsp

C.&nbsp

D.&nbsp

E.&nbsp

15.

Bellicose

A.&nbsp

B.&nbsp

C.&nbsp

D.&nbsp

E.&nbsp

The best and most skilled

16.

Bilious

A.&nbsp

B.&nbsp

C.&nbsp

D.&nbsp

E.&nbsp

17.

Bumptious

A.&nbsp

B.&nbsp

C.&nbsp

D.&nbsp

E.&nbsp

18.

Captious

A.&nbsp

B.&nbsp

C.&nbsp

D.&nbsp

One who complains tremendously

E.&nbsp

19.

Churlish

A.&nbsp

B.&nbsp

C.&nbsp

D.&nbsp

To associate on very friendly terms

E.&nbsp

20.

Convival

A.&nbsp

B.&nbsp

C.&nbsp

Open to other peoples suggestions

D.&nbsp

E.&nbsp

21.

Craven

A.&nbsp

B.&nbsp

C.&nbsp

D.&nbsp

E.&nbsp

22.

Debonair

A.&nbsp

B.&nbsp

C.&nbsp

D.&nbsp

E.&nbsp

23.

Dyspeptic

A.&nbsp

B.&nbsp

C.&nbsp

Concerning sexual love and desire

D.&nbsp

E.&nbsp

24.

Lachrymose

A.&nbsp

B.&nbsp

C.&nbsp

D.&nbsp

E.&nbsp

25.

Cabal

A.&nbsp

B.&nbsp

C.&nbsp

D.&nbsp

E.&nbsp

26.

Caste

A.&nbsp

B.&nbsp

C.&nbsp

D.&nbsp

E.&nbsp

27.

Clandestine

A.&nbsp

B.&nbsp

C.&nbsp

D.&nbsp

E.&nbsp

28.

Cortege

A.&nbsp

B.&nbsp

C.&nbsp

D.&nbsp

E.&nbsp

29.

Detente

A.&nbsp

B.&nbsp

C.&nbsp

D.&nbsp

E.&nbsp

Bitter with verbal attack

30.

Elite

A.&nbsp

Most skilled members of a social group

B.&nbsp

C.&nbsp

D.&nbsp

E.&nbsp

31.

Ecumenical

A.&nbsp

B.&nbsp

C.&nbsp

D.&nbsp

E.&nbsp

32.

Genealogy

A.&nbsp

Science of family descent

B.&nbsp

C.&nbsp

D.&nbsp

E.&nbsp

33.

Esprit de corps

A.&nbsp

B.&nbsp

C.&nbsp

D.&nbsp

E.&nbsp

34.

Hierarchy

A.&nbsp

A system of church government

B.&nbsp

C.&nbsp

D.&nbsp

E.&nbsp

35.

Hobnob

A.&nbsp

To associate on friendly terms

B.&nbsp

C.&nbsp

D.&nbsp

E.&nbsp

36.

Liaison

A.&nbsp

Connection between the units of any organization

B.&nbsp

C.&nbsp

D.&nbsp

E.&nbsp

37.

Rapprochement

A.&nbsp

Reestablishing of cordial releations

B.&nbsp

C.&nbsp

D.&nbsp

E.&nbsp

38.

Bravura

A.&nbsp

B.&nbsp

C.&nbsp

D.&nbsp

E.&nbsp

39.

Contralto

A.&nbsp

B.&nbsp

Gradual increase in sound

C.&nbsp

D.&nbsp

E.&nbsp

40.

Cresendo

A.&nbsp

B.&nbsp

C.&nbsp

D.&nbsp

E.&nbsp

A gradual increase in the volume

41.

Falsetto

A.&nbsp

Voice beyond it's normal range

B.&nbsp

C.&nbsp

D.&nbsp

E.&nbsp

42.

Fortissimo

A.&nbsp

B.&nbsp

C.&nbsp

D.&nbsp

Sudden outburst of cheers

E.&nbsp

43.

Imbroglio

A.&nbsp

B.&nbsp

C.&nbsp

D.&nbsp

E.&nbsp

44.

Largo

A.&nbsp

B.&nbsp

C.&nbsp

D.&nbsp

E.&nbsp

45.

Libretto

A.&nbsp

B.&nbsp

C.&nbsp

D.&nbsp

E.&nbsp

46.

Limbo

A.&nbsp

B.&nbsp

C.&nbsp

D.&nbsp

A gradual increase in volume

E.&nbsp

A sudden outburst of cheers

47.

Salvo

A.&nbsp

A simultaneous discharge of firearms

B.&nbsp

C.&nbsp

D.&nbsp

E.&nbsp

48.

Staccato

A.&nbsp

B.&nbsp

C.&nbsp

D.&nbsp

E.&nbsp

49.

Vendetta

A.&nbsp

B.&nbsp

C.&nbsp

D.&nbsp

E.&nbsp

50.

Alienist

A.&nbsp

Expert in precious stones

B.&nbsp

C.&nbsp

D.&nbsp

Specialist in mental diseases

E.&nbsp

Specialist in the study of insects

51.

Amanuensis

A.&nbsp

B.&nbsp

C.&nbsp

D.&nbsp

E.&nbsp

52.

Beadle

A.&nbsp

B.&nbsp

C.&nbsp

D.&nbsp

E.&nbsp

53.

Cosmetologist

A.&nbsp

B.&nbsp

C.&nbsp

Biologist of internal medicine

D.&nbsp

E.&nbsp

54.

Dermatologist

A.&nbsp

B.&nbsp

C.&nbsp

D.&nbsp

E.&nbsp

55.

Entomologist

A.&nbsp

B.&nbsp

Treats diseases of the pharynx

C.&nbsp

D.&nbsp

E.&nbsp

56.

Graphologist

A.&nbsp

B.&nbsp

C.&nbsp

Manipulates bones and nerves

D.&nbsp

Doctor of internal medicine

E.&nbsp

57.

Internist

A.&nbsp

B.&nbsp

Doctor of internal organs

C.&nbsp

D.&nbsp

E.&nbsp

58.

Lapidary

A.&nbsp

B.&nbsp

C.&nbsp

Manipuates bones and nerves

D.&nbsp

E.&nbsp

59.

Ophthalmologist

A.&nbsp

B.&nbsp

C.&nbsp

D.&nbsp

E.&nbsp

60.

Ornithologist

A.&nbsp

B.&nbsp

C.&nbsp

D.&nbsp

Treats diseases of the pharynx

E.&nbsp

61.

Osteopath

A.&nbsp

B.&nbsp

Manipulates bones and nerves

C.&nbsp

D.&nbsp

E.&nbsp

Biologist who studies vital functions

62.

Pharyngologist

A.&nbsp

Treats diseases of the pharnyx

B.&nbsp

C.&nbsp

D.&nbsp

E.&nbsp

Manipulates bones and nerves

63.

Physiologist

A.&nbsp

B.&nbsp

Biologist who studies vital functions

C.&nbsp

D.&nbsp

E.&nbsp

64.

Adonis

A.&nbsp

B.&nbsp

C.&nbsp

D.&nbsp

E.&nbsp

An insect used by the greek gods

65.

Aegis

A.&nbsp

B.&nbsp

C.&nbsp

D.&nbsp

E.&nbsp

66.

Bacchanal

A.&nbsp

B.&nbsp

C.&nbsp

D.&nbsp

E.&nbsp

67.

Cassandra

A.&nbsp

B.&nbsp

A daughter of King Priam and Queen Hecuba

C.&nbsp

D.&nbsp

Was considered the "most beautiful woman" ever

E.&nbsp

The highest mountain in Greece

68.

Cornucopia

A.&nbsp

B.&nbsp

C.&nbsp

D.&nbsp

E.&nbsp

69.

Cupidity

A.&nbsp

Pertaining to the god of love

B.&nbsp

Represented by a winged boy with a bow and arrow

C.&nbsp

Excessive desire for wealth

D.&nbsp

E.&nbsp

70.

Erotic

A.&nbsp

Concerning sexual love and desire

B.&nbsp

C.&nbsp

D.&nbsp

E.&nbsp

One who acts independently

71.

Herculean

A.&nbsp

B.&nbsp

C.&nbsp

D.&nbsp

Tremendously difficult and demanding

E.&nbsp

72.

Hydra

A.&nbsp

B.&nbsp

C.&nbsp

The nine-headed serpent slain by Hercules

D.&nbsp

E.&nbsp

73.

Iridescent

A.&nbsp

B.&nbsp

Displaying colors like the rainbow

C.&nbsp

D.&nbsp

E.&nbsp

Allowing light to show through

74.

Narcissism

A.&nbsp

B.&nbsp

C.&nbsp

D.&nbsp

E.&nbsp

75.

Odyssey

A.&nbsp

B.&nbsp

C.&nbsp

A long series of wanderings

D.&nbsp

E.&nbsp