A Comprehension Quiz On 1984 By George Orwell!
50 Questions
| Total Attempts: 819
---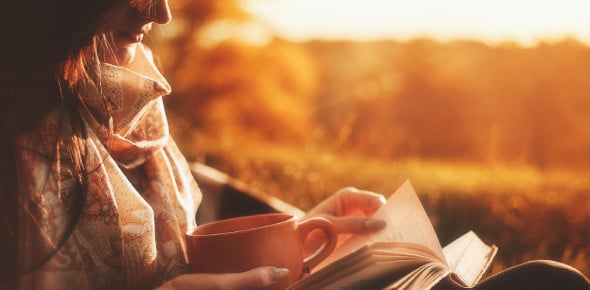 Have you any idea how it feels to live life under a microscope? In George Orwell's 1984, we get to see Winston wrestles with oppression in Oceania, a place where the Party scrutinizes human actions with ever-watchful Big Brother. The trivia below is based on the book and offers you a chance to see how much you remember. Take it up!
---
1.

Who is a member of the Thought Police

A.&nbsp

B.&nbsp

C.&nbsp

D.&nbsp

2.

Poet

A.&nbsp

B.&nbsp

C.&nbsp

D.&nbsp

3.

Philologist

A.&nbsp

B.&nbsp

C.&nbsp

D.&nbsp

4.

Winston's wife

A.&nbsp

B.&nbsp

C.&nbsp

D.&nbsp

5.

Enemy of Oceania

A.&nbsp

B.&nbsp

C.&nbsp

D.&nbsp

6.

Winston's Neighbor

A.&nbsp

B.&nbsp

C.&nbsp

D.&nbsp

7.

Member of the Junior Anti-Sex League

A.&nbsp

B.&nbsp

C.&nbsp

D.&nbsp

8.

Servant

A.&nbsp

B.&nbsp

C.&nbsp

D.&nbsp

9.

Who is the interrogator?

A.&nbsp

B.&nbsp

C.&nbsp

D.&nbsp

10.

Leader of the revolution

A.&nbsp

B.&nbsp

C.&nbsp

D.&nbsp

11.

There are no written laws in Oceania.

A.&nbsp

B.&nbsp

12.

There is no mention of nuclear weapons in 1984.

A.&nbsp

B.&nbsp

13.

Winston and Katharine have one child.

A.&nbsp

B.&nbsp

14.

Winston is Julia's first lover.

A.&nbsp

B.&nbsp

15.

Winston works for the Ministry of

A.&nbsp

B.&nbsp

C.&nbsp

D.&nbsp

16.

It is difficult to find out where anyone lives in London.

A.&nbsp

B.&nbsp

17.

Gangsters and murderers are treated better than political prisoners in Oceania.

A.&nbsp

B.&nbsp

18.

Oceania came into geing when Great Britain was absorbed by the Unted States.

A.&nbsp

B.&nbsp

19.

Winston dies hating Big Brother.

A.&nbsp

B.&nbsp

20.

There is no word for science in Newspeak.

A.&nbsp

B.&nbsp

21.

The period elapsed from the beginning of the novel to the Winston's arrest is about

A.&nbsp

B.&nbsp

C.&nbsp

D.&nbsp

22.

O'Brien is arrested as the novel ends

A.&nbsp

B.&nbsp

23.

The setting of 1984 if the country we know as

A.&nbsp

B.&nbsp

C.&nbsp

D.&nbsp

24.

The alcoholic beverage Winston usually drinks is

A.&nbsp

B.&nbsp

C.&nbsp

D.&nbsp

25.

The governmen agency in charge of war is

A.&nbsp

B.&nbsp

C.&nbsp

D.&nbsp