Doctor Who Companion Quiz
20 Questions
| Total Attempts: 449
---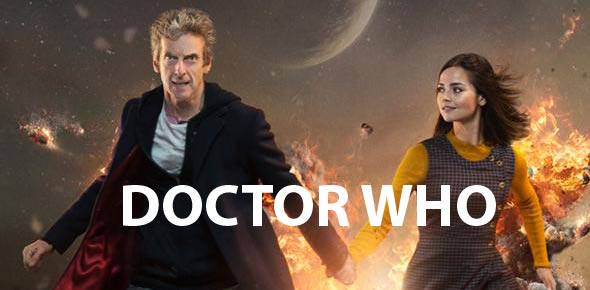 Which companion of the Doctor are you the most like?
---
You May Get
Rose
You are very compassionate and got the Doctor the fall in love with you.
Mickey
You are faithful to others even when they do not return the favor.
Jack
You are independant and charming.
Martha
You are exceptionally intelligent and also fancy the Doctor.
Donna
You have a fiery and sassy personality.
Amy
Your personality is as fiery as your red hair and you form strong bonds.
Rory
You are extreamly dedicated in your relationships and are loved by all who meet you.
River Song
You are very knowlageable and also happen to be the Doctor's wife.
Clara
You are brilliant and thougtfull.
1.

Do you consider yourself...

A.&nbsp

B.&nbsp

2.

Are you more...

A.&nbsp

B.&nbsp

C.&nbsp

3.

Are you good under pressure?

4.

Would you say that you're sassy?

A.&nbsp

B.&nbsp

C.&nbsp

5.

Do you consider yourself...

A.&nbsp

B.&nbsp

6.

Could it be said that you are compassionate?

A.&nbsp

B.&nbsp

C.&nbsp

7.

Are you more...

A.&nbsp

B.&nbsp

8.

Is your personality more...

A.&nbsp

B.&nbsp

C.&nbsp

9.

Are you more...

A.&nbsp

B.&nbsp

10.

Do people find you charming?

A.&nbsp

B.&nbsp

C.&nbsp

11.

Do you consider yourself a SUPER TEMP?

A.&nbsp

B.&nbsp

C.&nbsp

12.

If you were seperated from the Doctor, what would you do?

A.&nbsp

B.&nbsp

C.&nbsp

13.

How committed are you in your relationships?

A.&nbsp

B.&nbsp

C.&nbsp

D.&nbsp

14.

Would you ever act on a whim?

A.&nbsp

B.&nbsp

C.&nbsp

15.

Do you generally act on your...

A.&nbsp

B.&nbsp

C.&nbsp

16.

Would you attempt to do something even if you knew it should be impossible?

A.&nbsp

B.&nbsp

C.&nbsp

17.

Is the Doctor the most important person in your life?

18.

Which is your favorite Doctor?

A.&nbsp

B.&nbsp

C.&nbsp

D.&nbsp

19.

Would you prefer to travel more in the...

A.&nbsp

B.&nbsp

C.&nbsp

20.

Would you sacrifice yourself for one of your friends?

A.&nbsp

B.&nbsp

C.&nbsp