Common Anti-anginals & Anti-arrhythmics
---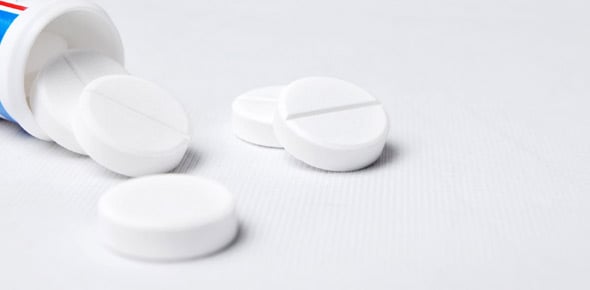 Isosorbide Dinitrate, Isosorbide Mononitrate, Nitroglycerin, Amiodarone, Lidocaine, Procainamide, Quinidine, Sotalol.
---
1.

Your client has an arrhythmia that needs to be suppressed. Your client has a 2nd degree heart block. It's okay to give him/her Pronestyl (procainamide).

Explanation

A client with a 2nd or 3rd degree heart block is contraindicated for procainamide.

2.

Quinidine is for prophylactic management of angina pectoris.

Explanation

Quinidine Actions: Decreases myocardial excitability and slows conduction velocity.

It is indicated for (1) Restoration and maintenance of sinus rhythm in patients with atrial fibrillation or flutter. (2) Prevention of recurrent ventricular arrhythmias. (3) Treatment of malaria.

3.

Your client is taking nitroglycerin; What position should they be in when they take this medication?

A.

B.

C.

D.

Explanation

Your client is at Risk To Fall, due to the hypotensive effects of nitroglycerin.

4.

Your client is a weekend athlete suffering from muscle aches and he loves the hot tub. He's taking nitroglycerin, so it's okay for him to soak, right?

Explanation

Jacuzzis and hot tubs vasodilate the blood vessels, so it's contraindicated as hot tubs would increase the effects of nitroglycerin.

5.

Your client, the weekend athlete, is an amorous person, and he's thinking about taking some Viagra this weekend. He's on lidocaine, so it's okay.

Explanation

Yes, it's okay. When would it NOT be okay? If he was on any nitrite/nitrate drugs, ex: Isordil (isosorbide dinitrate), Ismo (isosorbide mononitrate), Nitrostat (nitroglycerin). Avoid taking with phosphodiesterase type 5 inhibitors, i.e., erectile dysfunction drugs -- Viagra, Cialis, Levitra.

6.

Which drug am I? I am used for ventricular fibrillation. You have to check your client's apical pulse; You have to assess lung sounds for rales, crackles, pleural friction rub; You have to assess for liver function -- increased AST/ALT, jaundice, clay-colored stools; Your client should avoid grapefruit juice; Your client may become photosensitive; Your client may turn blue; Your client should report any neuro problems -- blurry eyes, numbing, tingling; I am an ACLS drug. Which drug am I?

A.

B.

C.

D.

Correct Answer

C. Amiodarone

Explanation

Amiodarone is the correct answer because it is a drug used for ventricular fibrillation. Checking the client's apical pulse, assessing lung sounds, and assessing liver function are important nursing considerations for patients taking amiodarone. Avoiding grapefruit juice, photosensitivity, turning blue, and reporting neuro problems are all potential side effects or precautions associated with amiodarone. Additionally, being an ACLS drug further supports the use of amiodarone in emergency situations.

7.

Your client, a student, is having a routine visit. She has a big exam coming up and she tells you that she's about to spend some time at the Starbucks to study for her big exam. She's on procainamide. You advise her to go ahead and make sure she drinks plenty of coffee to keep her strength up - True or False?

Explanation

You being the super duper nurse you are tell her that she should avoid caffeine while she's taking procainamide, because caffeine can interfere with the effectiveness of procainamide.

8.

Your adult client is taking quinidine for malaria; and coincidentally, she's also taking it to prevent recurrent ventricular arrhythmias. She has got these symptoms: Abdominal pain, anorexia, nausea, vomiting, visual disturbances, bradycardia, and other arrhythmias. What do these side effects mean?

A.

She's just super stressed out.

B.

C.

D.

Correct Answer

C. She's got digitoxicity.

Explanation

When taking quinidine, your client is at risk for digitoxicity (digoxin toxicity).

9.

Which drug am I? I am taken for management of life-threatening ventricular arrhythmias and unresponsive cardioversions. I block the stimulation of adrenergic sites. You have to HOLD for pulse of < 60, SBP < 100, DBP < 60. Use caution in clients who have asthma. Clients should not stop taking me so abruptly because I can cause a rebound tachycardia. I can mask early signs of hypoglycemia in clients with diabetes -- they can't even tell that their blood sugar is dropping.

A.

B.

C.

D.

Explanation

Betapace (sotaLOL) - also blocks epinephrine; used when other meds don't work; beta blocker; monitor QT intervals (check facility's parameters); produces postural hypotension -- RTF.

10.

Your client is taking lidocaine for his ventricular arrhythmia. Which nursing implication(s) are you aware of?

A.

B.

C.

Causes respiratory depression

D.

Correct Answer

D. All of the above

Explanation

Make sure you watch for hypersensitivity symptoms, seizures, and respiratory depression with lidocaine.