Climate Change Fact Or Fiction Quiz
7 Questions
| Total Attempts: 30
---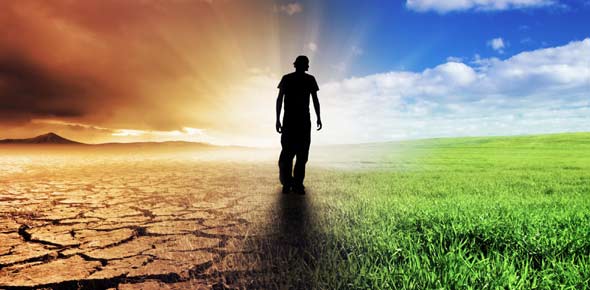 Answer the following questions to see how much YOU know about climate change.
---
1.

A compact fluorescent light bulb (CFL) outputs almost an identical amount of energy as a standard light bulb.

A.&nbsp

B.&nbsp

2.

The CO2 emissions made by your car and air travel are all you need to know, to accurately determine your personal carbon footprint.

A.&nbsp

B.&nbsp

3.

Temperature determines the gender of sea turtle embryos.

A.&nbsp

B.&nbsp

4.

Early melting sea ice is impacting polar bear reproduction rates.

A.&nbsp

B.&nbsp

5.

Only one federal bill has ever been passed to cap America's carbon emissions.

A.&nbsp

B.&nbsp

6.

It is still possible to curb the impacts climate change.

A.&nbsp

B.&nbsp

7.

Thank you for taking the Climate Change Fact or Fiction Quiz! Feel free to briefly share your thoughts on climate change and the impact it's having on you, and our nation's wildlife and wild places.