Chapter 24- Nationalism In Europe
---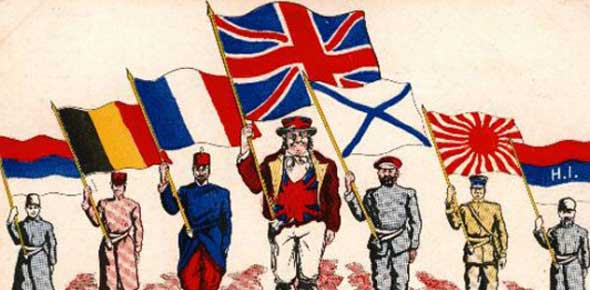 Key Terms and People
---
1.

An army of volunteer troops

A.

B.

C.

Correct Answer

A. Red Shirts

Explanation

The correct answer is Red Shirts. Red Shirts were a group of volunteer troops who fought in various conflicts, particularly in Italy during the late 19th and early 20th centuries. They were known for their support of Italian nationalism and played a significant role in the unification of Italy. The Red Shirts were led by Giuseppe Garibaldi, a prominent Italian military and political figure.

2.

A Hungarian ethnic group

A.

B.

C.

Explanation

Magyars refers to a Hungarian ethnic group. The term specifically identifies the ethnic group that originated from the region of Hungary. The other options, Italians and Aztecs, do not represent the Hungarian ethnic group. Therefore, Magyars is the correct answer in this context.

3.

The wars that costs the Ottoman Empire its European territories

A.

B.

C.

D.

Correct Answer

B. Balkan Wars

Explanation

The Balkan Wars were a series of conflicts fought between 1912 and 1913, in which the Ottoman Empire lost its European territories. These wars were sparked by the desire of Balkan states, such as Serbia, Greece, and Bulgaria, to gain independence and expand their territories at the expense of the weakening Ottoman Empire. The Balkan League, formed by these states, launched successful military campaigns against the Ottomans, resulting in the loss of significant European territories for the Ottoman Empire. Therefore, the Balkan Wars are the most likely explanation for the Ottoman Empire losing its European territories.

4.

Realpolitik is the belief in practical goals

Explanation

Realpolitik is a political ideology that prioritizes practical and realistic goals over moral or ideological considerations. It emphasizes the use of power and pragmatic decision-making to achieve national interests. Therefore, the statement that Realpolitik is the belief in practical goals is true as it accurately captures the essence of this political approach.

5.

An autocracy is a government in which many rulers hold power

Explanation

An autocracy is a government in which power is held by a single ruler or a small group of rulers, not many rulers. Therefore, the given statement is false.

6.

The Bloody Sunday happened on February 22, 1905

Explanation

The given statement is false. The Bloody Sunday actually occurred on January 22, 1905. This event was a massacre that took place in St. Petersburg, Russia, where peaceful protesters were shot at by soldiers, resulting in hundreds of deaths and injuries. The incident played a significant role in the lead-up to the Russian Revolution of 1905.