Basic Math Quiz For Beginners!
10 Questions
| Total Attempts: 90
---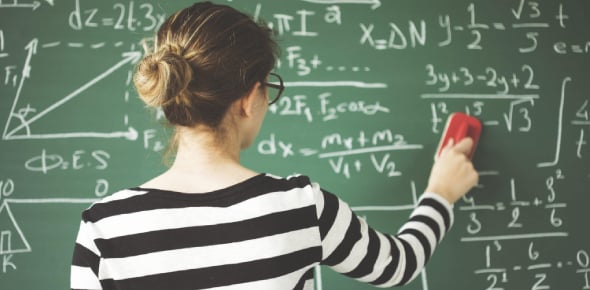 Do you love solving puzzles or word problems? Are you smart enough to calculate numbers in mind? If yes, then attempt this quiz to test your analytical and problem-solving skills. Read the questions carefully as they are tricky. So, let's try out the quiz. All the best!
---
1.

1+ 7 = ?

A.&nbsp

B.&nbsp

C.&nbsp

D.&nbsp

2.

12 + 3 = ?

A.&nbsp

B.&nbsp

C.&nbsp

D.&nbsp

3.

8+ 6 =

A.&nbsp

B.&nbsp

C.&nbsp

D.&nbsp

4.

7 + 2 =

A.&nbsp

B.&nbsp

C.&nbsp

D.&nbsp

5.

8 + 5 =

A.&nbsp

B.&nbsp

C.&nbsp

D.&nbsp

6.

11 + 12 =

A.&nbsp

B.&nbsp

C.&nbsp

D.&nbsp

7.

12 + 10 =

A.&nbsp

B.&nbsp

C.&nbsp

D.&nbsp

8.

12 + 8 =

A.&nbsp

B.&nbsp

C.&nbsp

D.&nbsp

9.

294 + 600=

A.&nbsp

B.&nbsp

C.&nbsp

D.&nbsp

10.

348 + 241 =

A.&nbsp

B.&nbsp

C.&nbsp

D.&nbsp