Do You Have The Basic Idea Of Rugby Game?
10 Questions
| Total Attempts: 50
---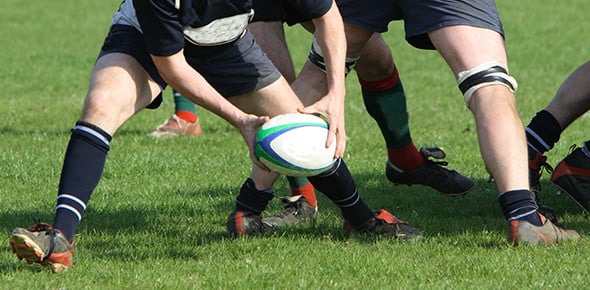 Rugby is a game which is played between two teams which consist of fifteen players. Each team carry, pass or kick the ball to the end zone to score points The team which scores more points are declared as winners. This quiz has been designed for Rugby Fans who are crazy about this game. So, let's try out the quiz. All the best!
---
1.

Who is the all-time leader in stolen bases?

A.&nbsp

B.&nbsp

C.&nbsp

D.&nbsp

E.&nbsp

2.

Which Team won the 1994 World Series

A.&nbsp

B.&nbsp

C.&nbsp

D.&nbsp

E.&nbsp

3.

Who is the all-time leader in Hits?

A.&nbsp

B.&nbsp

C.&nbsp

D.&nbsp

4.

What does OPS stand for?

A.&nbsp

B.&nbsp

Opponent Pitching Standings

C.&nbsp

Opposite Position Sequence

D.&nbsp

5.

In rugby union, when the referee forms a right angle with their arm which of the following has been awarded?

A.&nbsp

B.&nbsp

C.&nbsp

D.&nbsp

6.

Different sports have different shaped balls: what is the shape of the ball used in rugby union?

A.&nbsp

Spherical like a soccer ball

B.&nbsp

Oval like an American football

C.&nbsp

Flat like an ice hockey puck

D.&nbsp

7.

One of the most famous and successful international rugby union teams are known as the 'All Blacks'. What country has this nickname?

A.&nbsp

B.&nbsp

C.&nbsp

D.&nbsp

8.

There are many rules and regulations in the sport of rugby union. Which of the following results after an accidental 'knock on' that the opposing team do not receive any advantage from?

A.&nbsp

B.&nbsp

C.&nbsp

D.&nbsp

9.

After notching a record seven tries from five Six Nations Tests, Ireland's Stockdale was named 2018's player of the tournament.

A.&nbsp

B.&nbsp

C.&nbsp

D.&nbsp

10.

Who scored the most points in last season's PRO14?

A.&nbsp

B.&nbsp

C.&nbsp

D.&nbsp