Quiz: Are You Smarter Than A 5th Grader?
8 Questions
| Total Attempts: 604
---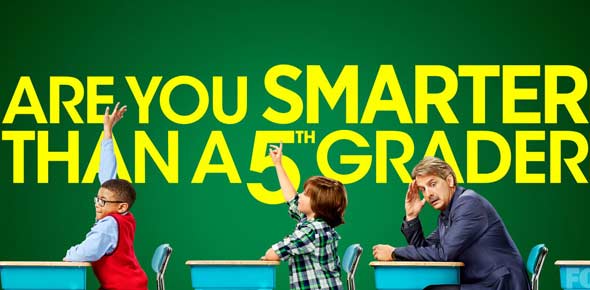 When you think back to when you were in the fifth grade, you probably remember it like it was a breeze. However, you'd be surprised at how little we know about subjects like geography and maths that they can rattle off like clockwork. See for yourself in this quiz: are you smarter than a 5th grader?
---
1.

Who Was The Youngest President?

A.&nbsp

B.&nbsp

C.&nbsp

D.&nbsp

2.

What is 5*2

A.&nbsp

B.&nbsp

C.&nbsp

D.&nbsp

3.

What Is The Capital Of Wyoming?

A.&nbsp

B.&nbsp

C.&nbsp

D.&nbsp

4.

What will be If we add 5 & 9?

A.&nbsp

B.&nbsp

C.&nbsp

D.&nbsp

5.

Who is the current (2018) President of the USA?

A.&nbsp

B.&nbsp

C.&nbsp

D.&nbsp

6.

Which was the first university in the USA?

A.&nbsp

B.&nbsp

C.&nbsp

D.&nbsp

7.

What is the national game of America?

A.&nbsp

B.&nbsp

C.&nbsp

D.&nbsp

8.

Where is the NASA headquarters located?

A.&nbsp

B.&nbsp

C.&nbsp

D.&nbsp