How Much Do You Know About Autumn Season?
10 Questions
| Total Attempts: 25
---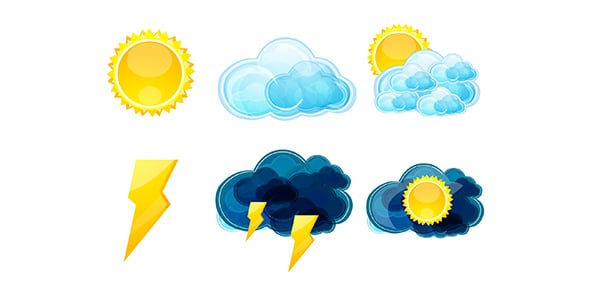 Autumn is the season between summer and winter during which temperature moderately decrease. In the United States, during autumn, leaves fall from the trees often called as Fall. This transition happens between summer heat and winter. This quiz has been developed to test your knowledge and skills in ascertaining the weather. So, let's try out the quiz. All the best!
---
1.

In the northern hemisphere, the first day of autumn occurs in what month?

A.&nbsp

B.&nbsp

C.&nbsp

D.&nbsp

2.

In the southern hemisphere, the first day of autumn occurs in what month?

A.&nbsp

B.&nbsp

C.&nbsp

D.&nbsp

3.

On the first day of autumn in the northern hemisphere, the sun is directly over the:

A.&nbsp

B.&nbsp

C.&nbsp

D.&nbsp

4.

On the first day of autumn in the southern hemisphere, the sun is directly over the:

A.&nbsp

B.&nbsp

C.&nbsp

D.&nbsp

5.

The term "equinox" is defined as ________

A.&nbsp

when day and night are equal in length

B.&nbsp

When the sun is furthest from the equator

C.&nbsp

when Earth's two poles meet

D.&nbsp

6.

A.&nbsp

B.&nbsp

C.&nbsp

D.&nbsp

7.

Halloween is an autumn tradition. Which of the following is not normally associated with Halloween?

A.&nbsp

B.&nbsp

C.&nbsp

D.&nbsp

Stockings hung by the chimney

8.

"Autumn Leaves" has to be the most popular autumn song of all time. Which of the following musicians never recorded it?

A.&nbsp

B.&nbsp

C.&nbsp

D.&nbsp

9.

A.&nbsp

B.&nbsp

C.&nbsp

Because they like to look pretty.

D.&nbsp

10.

Which of these animals hibernate?

A.&nbsp

B.&nbsp

C.&nbsp