The Ultimate Trivia Quiz On CompTIA A+ Essentials!
10 Questions
| Total Attempts: 3663
---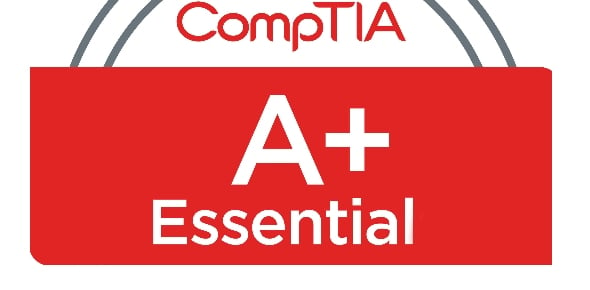 This is the best practice test ever for CompTIA A+ Essentials. Are you really a computer geek? Do you really possess full-fledged technical knowledge when it comes to Software or Hardware? If yes, then prove yourself by attempting this quiz and assess yourself where you stand. All the best! Try to score more. This Quiz is for the Hardware portion of the CompTIA Exam.
---
1.

What is the most common used form factor today?

A.&nbsp

B.&nbsp

C.&nbsp

D.&nbsp

E.&nbsp

2.

One Beep After the POST signals?

A.&nbsp

B.&nbsp

C.&nbsp

D.&nbsp

E.&nbsp

3.

Dynamic Assignment of IP Adresses is handle by which protocol?

A.&nbsp

B.&nbsp

C.&nbsp

D.&nbsp

E.&nbsp

4.

When setting up an unattended install of Windows XP using the Windows XP CD-ROM which media should you use to save your answer file? (Choose two)

A.&nbsp

B.&nbsp

C.&nbsp

D.&nbsp

Hard Drive on the Local Machine

E.&nbsp

5.

Records data on Hard Drive.

A.&nbsp

B.&nbsp

C.&nbsp

D.&nbsp

E.&nbsp

6.

If you are using three USB devices on your PC how many IRQ's will you need for those devices?

A.&nbsp

B.&nbsp

C.&nbsp

D.&nbsp

E.&nbsp

7.

IEEE 802.11g operates on frequency?

A.&nbsp

B.&nbsp

C.&nbsp

D.&nbsp

E.&nbsp

8.

What is the most common type of memory found in a typical PC?

A.&nbsp

B.&nbsp

C.&nbsp

D.&nbsp

9.

Where is the BIOS stored on a standard PC?

A.&nbsp

B.&nbsp

C.&nbsp

D.&nbsp

10.

Which two form factors of motherboards are most commonly used today?

A.&nbsp

B.&nbsp

C.&nbsp

D.&nbsp