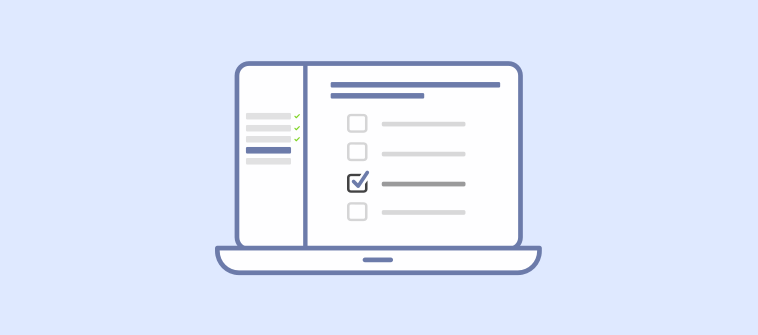 In today's hyper-competitive world, there is a need to place the utmost importance on an Effective Employee Training Program that would enhance worker performance and provide better bottom lines. Businesses are constantly looking for new ways to improve their employee training with new practices, software tools, etc.
In essence, employee training makes for happier, better employees, which overall makes your organization more efficient. However, when the concern about the improvement is raised, there are few things that should be taken into account. When we focus on each of these is when we'll be able to improve the process of employee training:
Watch: What is Employee Training
Micro-Learning
The average person's attention span is only eight seconds. Micro-learning allows employers to deliver short, specific bursts of content that can hold an employee's interest. An effective training program should be designed by considering these three essential micro-learning characteristics:
Lean – The solution should not require an "army" of trainers to implement
Scalable – The solution must appeal to a large variety of employees across all locations
Simple – The solution must be easy to adopt
Multi-Media Content
The days of plain-text training materials have long passed. Effective training programs today must embrace multi-media content to create a more engaging, interactive educational experience. Consider implementing at least one of these multimedia elements in your Training Program to Improve its efficacy:
Video

– An extremely engaging medium that provides a memorable combination of visual and audio content.

Interactive content – This instruction gives employees tasks to complete such as taking a Quiz or Poll, or might engage in community boards or gameplay.
Images

– Photos, infographics, and diagrams can catch trainees' attention and illustrate concepts better than rote, step-by-step instructions.

Audio

– Podcasts and other oral only content are popular ways for employees to learn while performing other activities.
Pre & Post-Training Assessment
Assessments are the best ways to determine what your employees have learned and how well they're retaining the information in their memory. This is regardless of the type of training you deploy - onboarding, product training, anti-sexual harassment training, or OSHA, in-house or remotely.
Pre-training assessments will help you gauge what your employees already know and what they need to be taught. Post-training assessment lets you identify who has mastered which curriculum and what segments of your Training Program need improvement. These three simple tips can help you determine your company's training needs:
Ask open-ended questions

Review how the organization's training objectives align with how employees perceive their professional development goals

Perform task and skill-based assessments that evaluate the performance
How to Ensure That Your Employees Are Really Absorbing the Information in the Training Courses?
You Conduct a Test!
When it comes to employee training you cannot rely on only the training course. You actually need a set of questions to check if your employees have really gone through the entire training course without skipping. This is where quizzes help you. There's probably no better tool for a post-training assessment than a quiz to check how far have your employees made progress after a detailed training assessment. Check out how ProProfs online quiz maker is working wonders when it comes to Creating Effective Online Quizzes. However, here are few quiz maker hacks that'll help you improve your training experience:
Start the Training Course with a Quiz – While starting the first day at work with a quiz might not help the situation entirely, it does provide a clear picture about how much your employees already know about the subject. You can then use the results to set the direction of the training course.
Include Individual Chapter Assessments – Once after every chapter from the training course is completed, include a brief assessment to see how much knowledge has the employee retained from individual chapters. These assessments are meant for evaluation and not grading. This helps you measure your employees' knowledge retention in real time and clarify confusing concepts immediately.
Keep up the Engagement – Keep your employees engaged by incorporating different types of questions, like Multiple choice questions, ranking questions, fill-in-the-blank questions, and open response questions.
Utilize Gamification to Transform Your Quizzes into Game-Oriented Fun Challenges - Gamification is the Concept of E-learning that adopts games for enhancing user experience. Although, it has been around for a few years, only recently training departments have begun to take it seriously.
Give Immediate Feedback – Quizzes created with Proprofs Quiz Maker let you provide immediate corrective feedback with relevant bytes.
Randomize the Questions to Prevent Cheating - This option enables you to change the order of questions or the complete set for every immediate quiz taken by different learners.
---
Read More:- Top Typeform Alternatives that You Need to Know About!
---
Watch This Video to Know How to Create Employee Training Courses Online
Wrap Up
Follow these simple hacks and you'll definitely notice the effectiveness of your employee training program rise a notch higher.
Do you want a free Quiz Software?
We have the #1 Online Quiz Maker Software for complete learning and assessment starting at $0