What are the things a new-fangled entrepreneur thinks about before a good night's sleep? "How can I generate more leads?" or "Will my rebranding strategy work this time?" and finally, "How do I stay afloat?". Business is nothing but a series of puzzling questions that we cannot afford to answer incorrectly. In a nutshell, that's why intelligence is the most valuable asset we possess and why knowledge management is integral to business success.
The importance of strategies used for capturing, sharing and applying knowledge cannot be overstressed. Here's how companies can harness this and bag benefit.

1. Knowledge Management Streamlines Day-to-Day Operations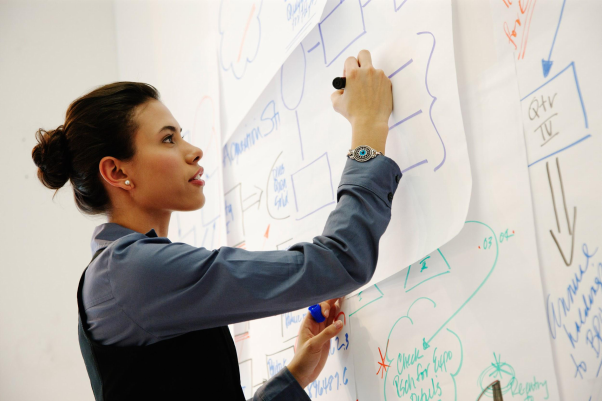 It is most often said that power is gained by sharing knowledge. Connectivity, crowdsourcing and the Internet of Things all promise a brighter intellectual future in which crowd thinking will replace individual knowledge. In order to leverage that, businesses need a centralized resource of actionable data that can be accessed by everyone.
In terms of business growth, the benefits of a cleverly managed knowledge bases are innumerable. And, since progress is a continual process, the fundamental ones are those that ensure effectiveness and efficiency on a day-to-day basis. Knowledge management helps companies structure their daily operations, thus providing useful resources and save valuable time, all of which unlocks possibilities for gradual, but consistent improvement -
When data-based, both rapid business decisions and long-term strategies are infallible.
Actionable insights give rise to fast and effective problem-solving techniques.
Sturdy knowledge structure establishes advanced procedures for recurring processes.
Managed information allows effective utilization of technology, methods, and templates.
Easily accessible knowledge keeps everyone in the loop, including employees, executives, and stakeholders.
2. Knowledge Management Equips Employees for Success
Modern workplaces are not just connected offices but much more than that. Built with perpetual growth in mind, they also enact the role of rich learning environments that equips employees with valuable resources. Knowledge management is all about enabling them to learn how to excel in their work and also provide them with seamlessly applicable knowledge.
Effective Training. When recruited, new employees need a quality training process to prepare them for the long run. Along with LMS', knowledge management identifies information useful to trainees and organizes in the form of courses. This includes both learning material and effective delivery techniques that ensure swift but successful integration into the company culture.
Continual Learning. For long-term employees, knowledge management guarantees an unobstructed application of acquired and available information alike. It is beneficial for daily operations and ensures fruitful interactions with the clientele.
3. Knowledge Management Increases Customer Satisfaction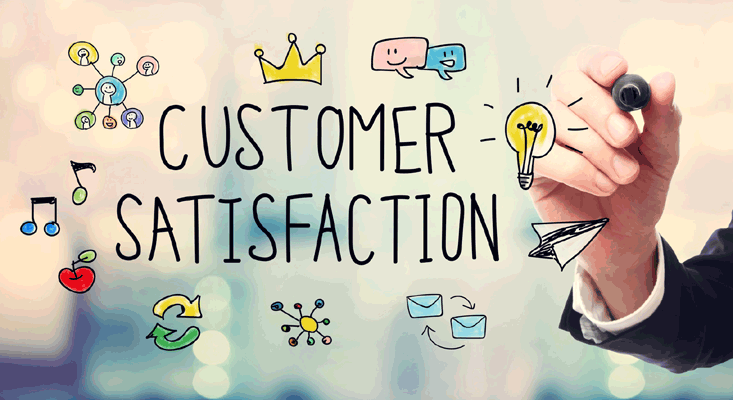 Until recently, the clientele demanded nothing more but
knowledgeable customer support
. Once information became available to all, this was no longer sufficient, and neither were traditional helpdesks. Modern customers are solution-oriented, which means that they actually prefer solving their problems by themselves.
Sustainable Self-Service. In consequence, customer-centred businesses now offer self-service systems in addition to long-established methods of customer support. Instead of keeping knowledge to themselves, savvy entrepreneurs choose to disseminate it further. They use internal wikis since they serve as a foundation for creating user guides, manuals, and FAQs. Without knowledge management, building sustainable customer knowledge bases won't be achievable.
Efficient Support. Not all customers favor self-education. A good percentage of them still opt for the conventional customer service approach, which is something knowledge management is an indispensable part of. Effective support requires information about products, company protocols and customers themselves. When easily accessible and searchable, a comprehensive learning base for both employees and the clientele ensures:
Accurate, updated and consistent answers to customer inquiries, whether in self-service form or otherwise.
Increased effectiveness of customer support representatives.
Reduced number of repetitive questions and tickets.
Real-time resolutions and overall customer satisfaction.
4. Knowledge Management Opens New Niche Possibilities
By satisfying customer demands, knowledge management allows a business to be more efficient. If your management and transfer are neatly established and smoothly functioning, you can benefit from it.
Knowledge as a Service offers exactly that. When proven effective in practice, your solutions are ready for helping others achieve the same. Instead of hoarding your newly acquired specialized knowledge, consider sharing it with others. This can be a significant source of additional income, not to mention an opportunity for establishing yourself as an authority figure in your industry.
5. Knowledge Management Promotes Exponential Growth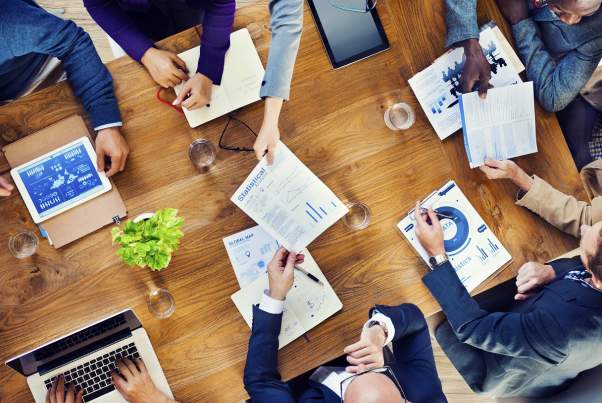 By boosting productivity on a daily basis, equipping employees for success and enhancing customer satisfaction, knowledge management allows your business to scale. Quite spontaneously, this process of effective cause and favorable effect secures ROI and increases sales rates, thus keeping your current endeavors highly profitable.
Take multinational corporations, for example. The role of knowledge base software in their exponential growth has been long recognized, but it wasn't until recently that effective the international transfer of information has reached its full potential.
Instead of merely distributing resources from the home country headquarters, MNCs now leverage the same routes for finding localized expert knowledge all over the world and bringing it back home. Knowledge allowed them to expand to new territories, where they discovered untapped learning environments for further education. The possibilities are really endless.
Final words
Treat knowledge as an investment. Once acquired, organized and managed, it opens new learning grounds and new opportunities. Information paves paths to innovation, and innovation is the fastest lane towards success. It's one of many things Ben Franklin was right about: Investment in knowledge always pays the best interest.
Do you want a free Knowledge Base Software?
We have the #1 Knowledge Base Software for delightful self-service help center starting at $0