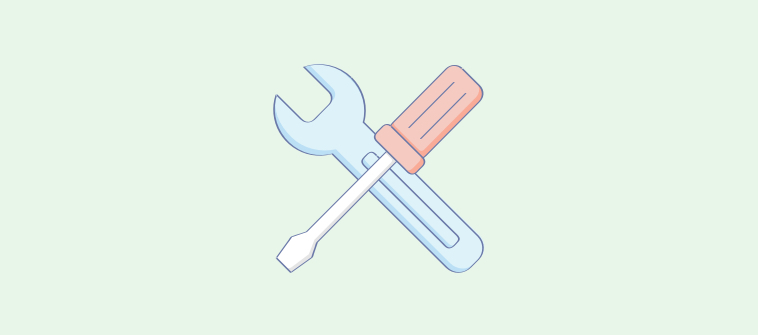 Help authoring tool – the name itself says it all. It's a tool that is used to create, maintain, manage, and publish help sites, manuals, documentation, and more.
With the rising inclination of customers for self-help, more and more companies are adopting help authoring tools to build online help platforms, that can be accessed conveniently by customers to find any information they need. This means the need to call or email goes to a bare minimum, limited to only those times when even self-help doesn't work.
Both companies and customers benefit from this. Let's see how.
By providing self-help options, businesses receive fewer support tickets. This decreases the burden on their crew of customer support, giving them ample time to focus on serious customer concerns.
As far as customers are concerned, they are able to solve questions way faster and easier with self-help options, making their experience exceptional.
So embracing self-help is a win-win for both businesses and customers, but it can't be done right without employing a suitable help authoring tool.
Time to deep dive into:
What is a help authoring tool
What Is a Help Authoring Tool?
A help authoring tool is engineered to help you create, design, and maintain help documentation for the convenience of your employees as well as customers. Its chief objective is to provide readers with the right help so that they leave your document satisfied and happy.
This help document provides:
An end-to-end understanding of your products and services

Step-by-step instructions on how to use a product or troubleshoot a problem

Disclaimers to save readers from untoward incidents

Technical assistance regarding a particular product

Training on the various use cases of a product
Help authoring tools make the taxing task of finding answers to questions nothing more than a cakewalk for your customers. It eliminates the barriers of time and place, so wherever and whenever customers want, they can easily find information and address any issues they have regarding your products and services.
Benefits of a Help Authoring Tool
A robust help authoring tool provides various benefits for both employees and customers, such as:
Facilitating easy access to information for both customers and employees

Reducing customer support tickets

Providing a ready platform where your support staff can find answers to questions easily

Making it easy for employees to access information via mobile phones, tablets, as well as laptops

Creating a knowledge-sharing culture in the workplace

Improving employee productivity

Building collaboration among teams

Empowering employees and customers with self-help
How Can a Help Authoring Tool Help?
An ideal help authoring tool is loaded with powerful features, houses smart settings, and plays well with third-party tools in order to make the experience seamless for its users.
Here we will touch upon the various aspects that a help authoring tool helps in.
1. Content Authoring
Writing content is superbly easy if the tool has an MS Word-like editor. The editor's wide range of editing and formatting options help in crafting content from scratch and giving it the style you want.


If you have existing content spread across various word files, PDFs, or PPTs, you can import them directly to your help documentation. This expedites the process of content creation and gives you ample time to focus on the structuring and designing part.
2. Content Architecture
The architecture of your help manual or doc says a lot about whether your customers will like it or not. To structure it well, you can add a table of contents at the beginning of the help doc to give readers a glimpse of what they can expect in the document. A help authoring tool also allows you to add headers and footers to your help documentation, which further helps in refining its structure.
As far as the designing part is concerned, use the right themes, fonts, designs, and colors, to give a professional and minimalistic appearance to your help manual or document. A powerful help authoring tool like ProProfs offers you everything you need to structure and design your knowledge base.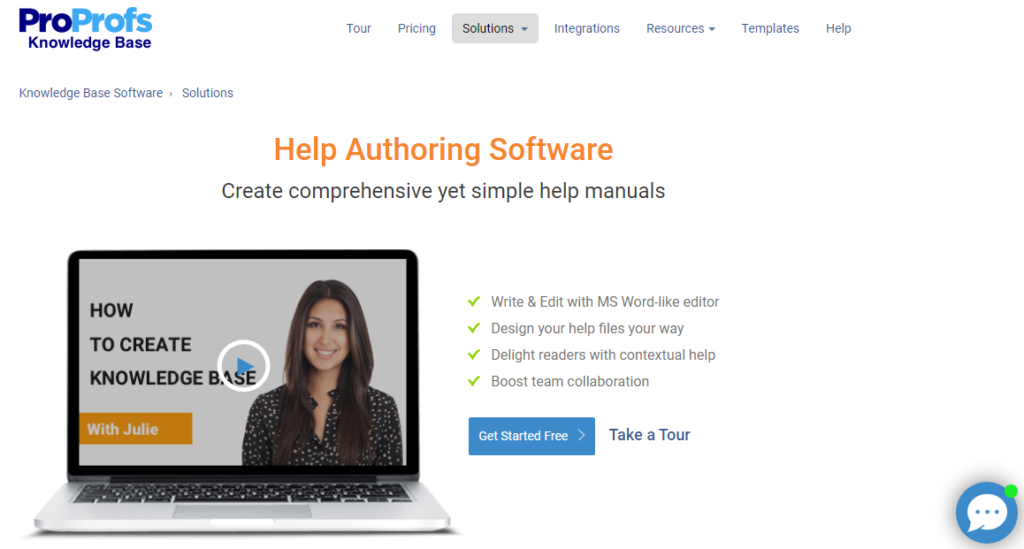 This video on "
How to Design Beautiful Knowledge Bases
" is all you need to understand what goes behind a well-designed document.
3. Customizing the Appearance
A versatile help authoring tool assists you in everything right from authoring and structuring to customizing and finally publishing your document.
Since customization is key to strike the right chords with your customers, you need to make sure that any help authoring you choose must offer branding and customization options.
The first thing to do while customizing your help doc is to add your firm's logo and brand name to it. You can even create a different custom domain for your help documentation, giving it an identity of its own.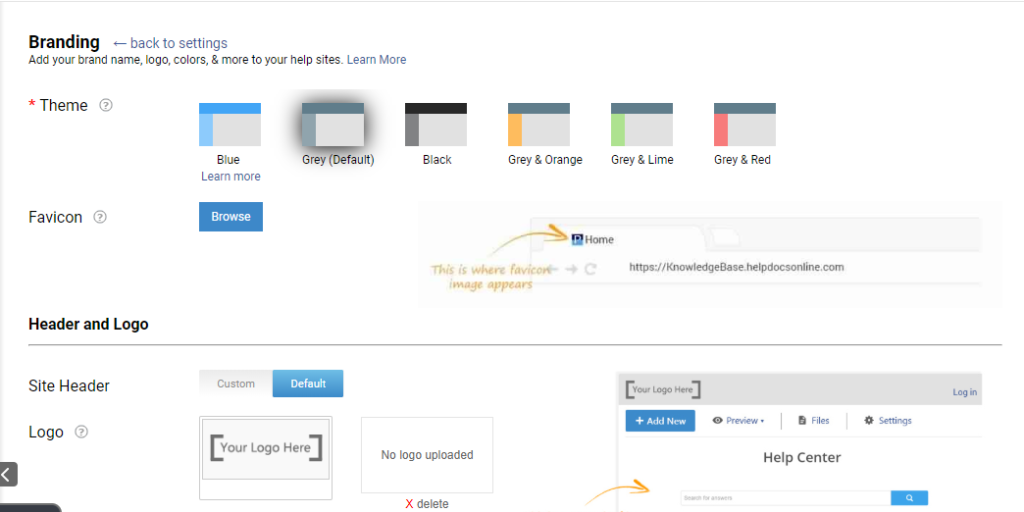 Next, if you are thinking from the standpoint of your customers, it's crucial that you tailor your help doc according to their requirements. So, for instance, if your customer base is spread across the globe, and speak different languages, it's best to create your help document in multiple languages, which is possible only if your help authoring tool has this capability.
Creating content in multiple languages makes the experience of information-gathering extremely convenient for your customers, bringing your brand in a positive light.
4. Publishing Across Web & Mobile
Once you are done with creating, editing, and designing your help doc, next comes the publishing part. What makes a powerful help authoring tool different from others is its ability to publish your document across the web as well as mobile.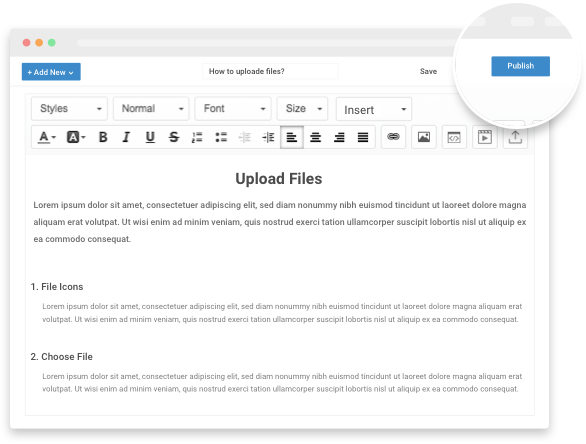 It ensures that your help doc can be accessed easily on multiple devices, including laptops, mobile phones, as well as tablets. Not just this, it can even be downloaded in the form of PDF, so that readers can refer it offline too.
All of this is possible with the right help authoring software.
5. Maintenance of Your Help Doc
A help authoring tool's capabilities shouldn't be limited to creation, designing, and publishing. In fact, it should help you see beyond, what's directly visible, and give you a peep into your help doc's performance.
Leverage a help authoring tool to –
Identify improvement areas

Get content-related suggestions

Monitor customers' search behavior

Track the activities of document authors

Analyze the health of your articles, and much more.
These statistics should ideally be represented in graphical and tabular form just so you can understand it easily, and take prompt actions.
Watch this video to know more about "How to Analyze Your Knowledge Base Reports."

Clear about what a help authoring tool is, and how can it help you?
It's time to move further and discuss how to select the right tool, given that there are plenty of options available on the market today.
How to Choose the Right Help Authoring Tool?
It's simple. Check whether the tools you have shortlisted have the following features –
Ready-made templates

MS Word-like editor

Google-like search functionality

Team collaboration features

Branding and customization options

Conditional Content

Context-sensitive help

Insightful reports

Workflows

Revision history

Version control

Single sign-on

Vault
Besides these, also check whether the software you choose plays well with other tools such as Wufoo, Salesforce Desk, Freshdesk, G-suite, and the like. A tool with rich and powerful integrations means it will give you added advantages.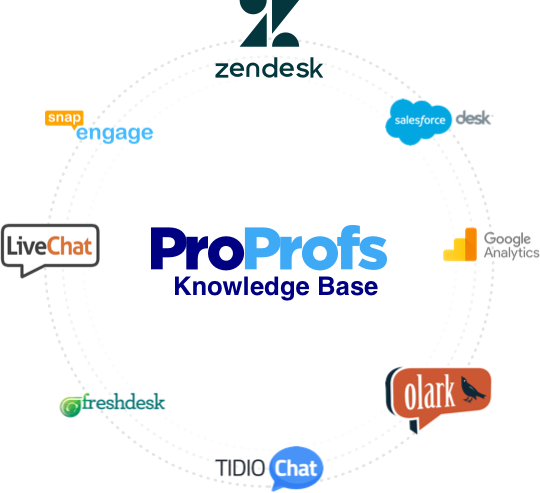 Also, make sure that your help authoring tool offers a free trial version – it's an important aspect, as it gives you time to understand the tool well before making the purchase decision.
With a slew of options available on the market, choosing one tool can be a challenge. Go through this list of 20 best documentation software that are being used by businesses across industries. It will give you clarity over their individual features, functionalities, and pricing, making it easier for you to take the final call.
Do you want a free Knowledge Base Software?
We have the #1 Knowledge Base Software for delightful self-service help center starting at $0