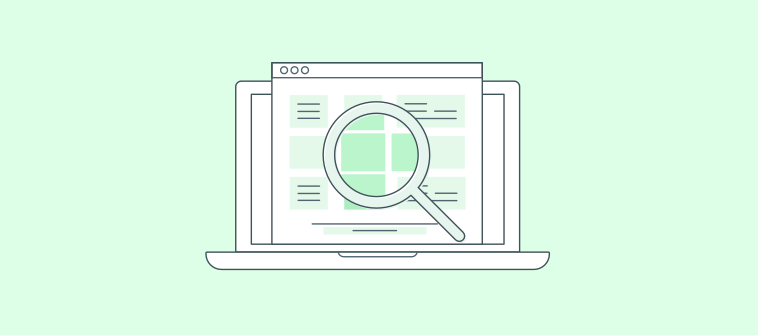 You've created online documentation to guide your customers and support staff with the primary aim of reducing customer tickets. Unfortunately, this effort isn't getting the desired results. This calls for making significant improvements in your content, making it customer-centric, relevant and information-rich.
It is essential that you know what your customers are searching for, the most popular articles, their successful and failed searches, etc., as this will help you identify gaps existing in your online document.
Once you have this information in your hands, you will be in a better position to create a fulfilling online document that serves the needs of your customers in a better way. Your clients will not bother to call your customer reps for trivial issues, and your support staff will have the time to focus on more pressing problems.
Why Is It Important to Track the Search Pattern of Customers?
Finding what your customers are searching for and what are they doing with that information gives you strong hints on their expectations. You cannot create smart documentation when you are unaware of the requirements of your customers, right?
Analyzing the search behavior of your clients provides you with significant clues as to what they are looking for. This will then form the basis of your content strategy while creating documentation. Documentation that is cent percent customer-focused will not only be an asset for your clients but also your squad of support professionals.
Concentrate on Most-Searched Topics
Once you have the information on the most searched topics, your job is half done. You simply need to collect such topics and see if your document has quality articles written on them. If yes, good and if not, create fresh articles from scratch on those topics. Further, if you already have content written on those topics, it will be excellent if you improve articles and update them with the latest information.
Simply throwing in random information into your knowledge base will lead you nowhere. It will only turn your knowledge base chaotic and full of confusion, making the process of finding information, a drudgery for your customers.
Delivering a lot of content and compromising on quality will no doubt provide poor quality articles to your customers. So if you want to provide high-quality content that actually helps them solve queries, a different approach is needed. Take an approach wherein you understand the pain points of your customers and accordingly deliver relevant content. Focus on topics that are most-searched and also keep in mind the keywords that failed to yield results. Then create new content or improve existing one based on this information, so that your clients get exactly what they are looking for, in a snap.
Get Feedback from Customers
Gathering feedback from your clients is one of the best ways to know whether they found your knowledge base articles helpful or not. Once they are finished reading your article, it's ideal to present them with a question "Was this article helpful? – Yes or No". Besides this, you can build a rating response system, wherein readers have to rate your article on a scale of 1 to 5. The higher the rating, the better the performance of your article.
In addition to this, a comment section at the end of each article is an effective way to know the views of readers and get suggestions on improvement. Whether it is a simple Yes/No question or a rating system, this can help a great deal in getting insights into what your customers are thinking and how helpful they find your online documentation.
Such feedback systems are simple to implement and doesn't require you to interact with your customers on a deeper level. Also, readers prefer giving instant feedback than providing long and wordy answers. It doesn't take much of their time and provides you with valuable feedback as well.
Customer feedback can be leveraged to enhance the credibility of your content, which eventually helps you enlarge your arsenal of clients. For instance, displaying a higher rating given by your existing customers on your website grabs the attention of your visitors and elevates your credibility. People visiting your site for the first time will create a positive image of your brand and the probability of visitors turning into customers increases 10X.
But there is a catch!
This feedback system is helpful to give you a bigger picture of what your clients like and what they don't. However, it doesn't provide you with specifics such as what problem they were trying to solve, why didn't they find the article helpful, what were they exactly looking for, etc.
Hence, a better way to know detailed feedback is through analytical reports that any good knowledge base software creates. Reports give you the following information –
Articles read

Total searches

Failed searches

Articles created

Poorly-rated articles

Popular articles

Writers who contributed the most

Last log in of writers

Inactive and broken links
---
Related Read: 20 Best Documentation Tools of 2020 Compared
---
Conclusion
Reports make it extremely easy for you to gauge the performance of your documentation and identify articles that need improvement. Hence, finding what's going on in the minds of your customers, their preferences and expectations, becomes a breeze, when you have actionable reports at your disposal. This can only happen when you choose a suitable knowledge base software that offers this feature. If you are planning to buy something similar, do look for this feature, before investing your money in it.
Do you want a free Knowledge Base Software?
We have the #1 Knowledge Base Software for delightful self-service help center starting at $0