Do you want customers to go "wow" when they experience your product, website or a mobile application? Do you want to know the secret behind the "wow factor" that a world-class product manages to produce in customers?
If you do, then you want to know about context-sensitive help software and embedded help formats. This is the secret arsenal that catapults your product from being good to being awesome.

So, what is context sensitive help software & embedded help?
Context sensitive help software allows you to add online tooltips, overlays, and pop-ups to help customers understand your product or service better. While your site may have great content, your users might not always find the relevant answers to their questions. With contextual help software, you can deliver precise help to customers whenever they need it.
Will it make my customers happy?
It is a guaranteed yes!
Delivering precise help, just when customers need is what profoundly improves their experience of your product or website.
For instance, let's say that they are on the check-out page of your website and they have a question about invoicing, delivery charges and the like. By just adding a tooltip or popup which provides them that information quickly, can be the key motivation behind your decision to buy the product.
Similarly, when a new user is experiencing your mobile app or software for the first time, you can hand-hold them using tooltips and lightboxes.
Context-sensitive help not only makes your customer happy - it delights them.
Will it make my employees happy?
Contextual-help reduces support tickets by 73%
-an internal study by ProProfs
A recent survey we did with our customers revealed that contextual help has managed to reduce support tickets and calls. This meant a great reduction in the workload of support staff, as they did not have to answer the same questions over and over again.
Context sensitive help is a self-service help, where customers find answers on their own. This frees up the time of your support staff and makes them more productive.
Best ways to use contextual and embedded help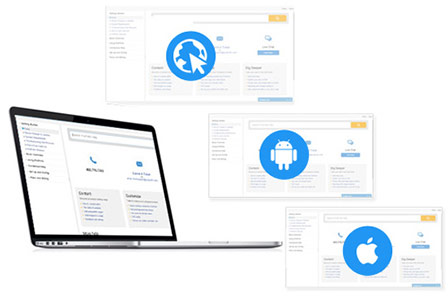 Help center, wiki & knowledge base - You can use contextual help in your FAQ, wikis, online manuals and product guides. This is especially helpful when at times, you need to provide some technical information to users by further explaining a jargon. To do this, you can add a tooltip against a technical jargon, which explains the functionality in simple language.
Website or application tour - Let's say you have launched a new app or new users have just signed up on your website. You can offer new users a guided tour of your app or website with contextual help at every step. This is especially helpful when you need to clearly explain how certain feature works, the full application of which might not be apparent to users.
Lightboxes & popups - You create a lightbox or tooltip that provides a "learn more" or "what's this" link and takes users to a knowledge base which has more information on the topic. This is useful when having a lot to tell your customers but owing to design constraints cannot find space for the content on the web page, product interface or mobile application. In such a case, you can provide users more information with a contextual tip such as "what's this" link.
Recommended Read: 11 Creative Ways to Use Context-Sensitive Help to Improve User Experience
Different types of contextual & embedded help
You can deliver precise help to users when they need it by using an easy-to-use tool such as ProProfs Context Sensitive Help Software. Let's look at the different types of contextual help you can create using such as a tool.
Tooltips - Tooltips are perfect for delivering relevant information easily and immediately to users. You can explain a technical term, additional features of a product, pricing disclaimers, and more using tool tips. Users can view the tooltip by simply clicking or hovering over the text. By using tooltips, you also save server bandwidth as you don't have to create new web pages.
Lightboxes - You might want users to spend more time on certain pages of your site than others, for instance, your product pricing page. Light boxes come in handy here as the user can view any additional information on the same page while checking out the rest of the items. Users are not abruptly taken to a new window and their experience remains smooth and unbroken.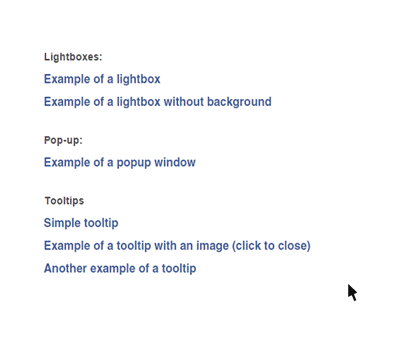 Pop-ups - Pop-ups are another way to enhance the user experience of your website or web application. The other benefit of pop-ups is a marketing tool, which you can use to generate a click and opt-in subscribers on your pages. Pop-up are also easily noticeable, which means that your users will never miss any piece of important information that you want to convey.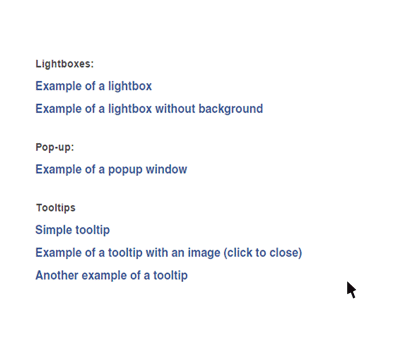 Conclusion
Context-sensitive help you can greatly improve the experience of users on your website or mobile application. It is of critical importance that you offer such help to customers as it not only improves their experience but could also be the determining factor in retaining and well as gaining customers.
Pritam is a web copy and content writer with ProProfs. His areas of interest are eLearning, knowledge management, SaaS technologies and startups. When he's not writing, you'll find him reading esoteric theories or listening to Pat Metheny.
Do you want a free Knowledge Base Software?
We have the #1 Knowledge Base Software for delightful self-service help center starting at $0