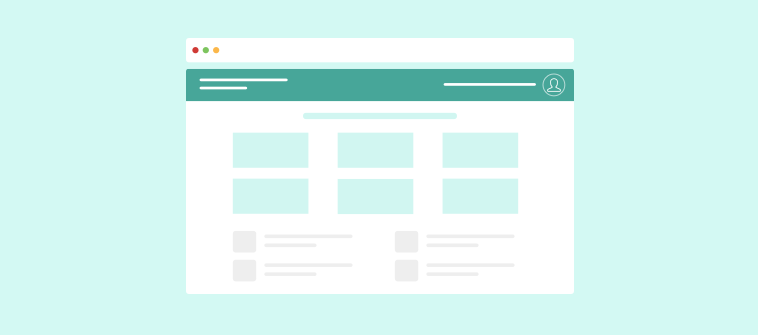 Knowledge is power. With power comes the responsibility to use knowledge judiciously for attaining the desired results.
Companies today have a repository of data, most of which remains unorganized and unused. During the times when instant gratification is in high demand, businesses can embrace a full-fledged online knowledge management system to cater to the requirements of both customers and employees.
Knowledge is, in fact, one of the most important assets of businesses today. Capitalizing on it is the best thing they can do to stay ahead of the curve.
Consider This:
It costs Fortune 500 firms a whopping

$31.5 billion

every year due to poor knowledge-sharing practices

74% of organizations are of the view that effective knowledge sharing improves employee productivity from 10% to 40%.
For effective knowledge management, all you need is a powerful knowledge base software tool that is packed with robust features and comprises smart settings and integrations.
As there are several knowledge management tools available in the market today, separating the wheat from the chaff is a daunting challenge.
Let's try to make your work easier. Here's a list of some of the things you should check out before making the purchase.
How to Choose a Knowledge Management System?
1. Identify Your Needs
This might sound simple, but some companies have learned its importance the hard way. These are the firms that buy knowledge base software without giving it a thought and then try to mold their requirements to work around the features of the tool. The result is often a disaster.
What you need is a complete understanding of what you want to achieve as an organization, lay down a blueprint of how this can be achieved, and then start looking for knowledge management tools.
Once you know your requirements, all you need to have is an eye for detail. Look out for the software that is competent enough to meet your requirements and only then take the final call.
2. User Interface
While choosing a knowledge management tool, be extra sure of its user interface. The more seamless and smooth its interface is, the better it will be for you. The software should be easy to set up. Also, most of the time, tools require users to have good coding skills.
What if you don't have those skills? Opt for software that doesn't require you to be a pro at coding.
3. Search Functionality
Search is one of the essential functions of a knowledge management tool. It makes information-gathering easy for visitors and allows them to look out for answers effortlessly.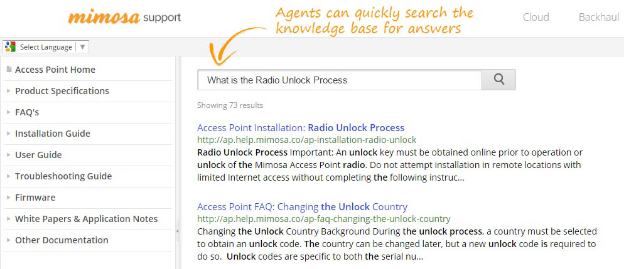 Select a tool that offers search functionality which if not similar, is at least closer to that of Google. Auto-complete suggestions are an add-on, so choose a tool that provides recommendations to readers, when they start typing in the search box.
4. Multiple Device Compatibility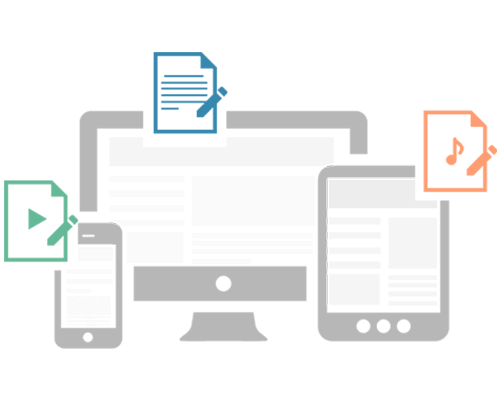 Your knowledge base should run seamlessly across devices, including laptops, tablets, and especially mobile phones. Since people these days are always on-the-go, your knowledge base shouldn't deter them from accessing information anytime, and from anywhere they want.
Select a knowledge management tool that provides multiple device compatibility, which is essential if you wish to cater to a wide audience.
5. Multiple Language Support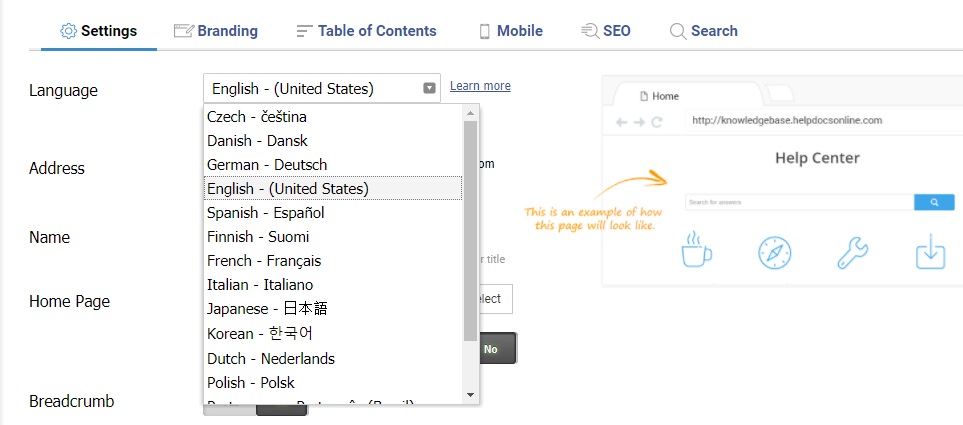 If you are a well-established business with offices across the globe or if you are a start-up striving to tap a widely-dispersed audience, don't miss out on this feature. Look out for knowledge base software that allows you to create a knowledge base in multiple languages. This will eliminate the language and geographic barriers, bringing you closer to your customers and employees.
6. Branding and Customization
A lackluster knowledge base is not something that can keep your target audience engaged. Don't take it as merely a source of information. It's the first thing customers or employees look at, and therefore you need to ensure that it reflects your brand value.

Check out for a tool that offers a wide array of themes, designs, and fonts to choose from. Keep it professional, visually-appealing yet minimalistic by using the right themes and designs that make readers come back for more.
7. Cloud-Based Software as a Service
Some years back, you wouldn't have understood the importance of a cloud-based tool, but today we all do. The heightened security, easy accessibility, and increased flexibility that a cloud-based tool provides are unparalleled.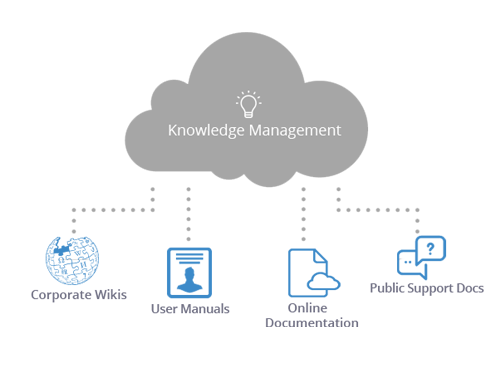 A cloud-based SaaS knowledge base is capable of storing a humongous amount of data, while also ensuring that it's fully secure and accessible at any time of the day. This is the reason why you must choose a cloud-based knowledge base system.
It is important to understand that a SaaS tool stands better when compared to open-source or proprietary software. The reason being the ease with which it can be deployed, without any hardware requirements. Saas tools are hosted in the cloud and help you in building a knowledge management system directly on the web.
Conclusion
A good number of knowledge base tools that are currently in the market have lots of robust features and impressive functions. While the features could be different from one tool to the other, there are some essential basics that they all seem to share.
One of these is that knowledge base systems allow you to manage information in one place and keep it meticulously organized for easy access. They allow round-the-clock accessibility and are great for creating both public and private knowledge bases.
But if you drill further, you will find differences in different tools. Analyzing the functions and features of knowledge management systems, and then trying out their trial versions is the best way to know which one suits your requirements.
Do you want a free Knowledge Base Software?
We have the #1 Knowledge Base Software for delightful self-service help center starting at $0