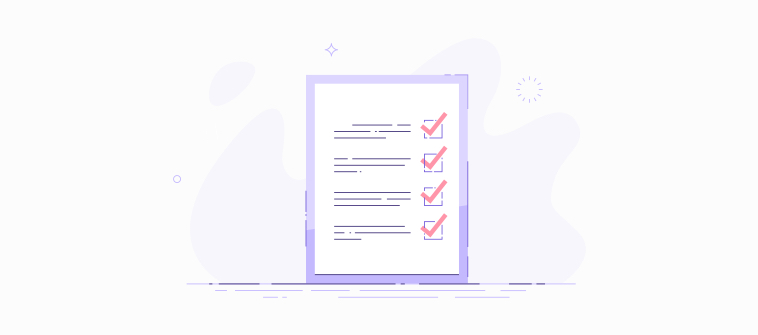 Coding is life and soul, bread, and butter for a developer. You put all your heart in creating code and making it user-friendly. But what's the point of it, if you haven't worked on your software's documentation?
Sans documentation, it becomes difficult for users to use your software product, and they are more likely to switch to a product that comes with a full-proof online document.
This blogpost will provide you a detailed explanation on the following:
The importance of documentation

Its target audience

What to add in it

Quick tips for creating software documentation
Online Software Documentation - A Pressing Need
The existence of your software product is questionable if it's not well-documented. What's the use of your software, if only you can understand it. Regardless of how beautifully it is created and designed, it serves no purpose if it lacks documentation.
The documentation gives users a source to look for information, when they get stuck somewhere while using your software, or if they want to understand it from scratch.
It bridges the gap between the present and the future. Six months, one year or even five years down the line, you can refer to the document to understand why you used a particular function or added a specific code.
Another reason software documentation is of utmost importance is the help it provides to other developers who might have zero idea about your software. Working on your software becomes a lot easier for others as well if there is a full-fledged online document in place.
Identify the Target Audience
Being crystal clear about your target audience is the first step to creating robust software project documentation. It's majorly built for developers with varying levels of acquaintance with your software. Some are deeply familiar, some in the initial stages, while a few might be novices.
When you know your target audience, it becomes easier to build online documentation that is capable of solving the problems of readers. It also helps you mold the content, style, and language in a way that appeals to the users.
What Should a Software Document Comprise of?
Besides the classical stuff like the problems your software solves, how to install it, information related to its license, etc., your software document should also include:
Tutorials

How-to Guides

Reference Guides

Detailed Discussions

Frequently Asked Questions and more
Let's look at each one of these in detail-
1. Step-Wise-Step Tutorials
These are best for beginners. Tutorials provide step-wise-step guidance on how to go about using the software and how it can be used in a project. It's more like hand-holding beginners and training them so that they can use the software effectively and get the maximum out of it.
2. How-to-Guides
These include a series of steps that assist users in fixing some real problems. They are basically directions that guide users on the right path, providing them a quick solution for the issues they face. While tutorials are focused on novices, how-to-guides are meant for users who have a basic know-how of the software.
3. Technical References
A reference guide is nothing but a simple and straightforward description of your software, its functions, and how to use it. It consists of illustrations to make understanding easier for you. They simplify the codes and provide clear explanations to provide a seamless experience to users.
4. Detailed Discussions
Relevant topics that you feel are crucial for users can be discussed in detail to provide an advanced understanding of the software. Unlike how-to-guides and tutorials that majorly teach readers how to use the software, explanations are meant to cover a few high-priority topics, one at a time, in great detail.
5. Frequently Asked Questions
This section is aimed at addressing some of the major concerns of users. Jot down the questions most frequently asked by users, and provide to-the-point answers. So every time a question pops up in a user's head, he or she can directly refer to your document and get the answer.
Wondering how to prepare documentation for a software project?
Here is the basic checklist of the quick tips to create unmatched online software documentation:
Organize it Meticulously
Package it Beautifully
Elevate the Interest Quotient Using Images
Provide the Right Help at the Right time
Keep it Mobile-Friendly
1. Organize It Meticulously
Make sure that your software document is organized with separate sections and a table of contents in place. This is just to ensure that users don't get puzzled while browsing through the document and can find information in a hassle-free way.
2. Package It Beautifully
Although a book should never be judged by its cover, yet an attractive cover does not harm if it correctly depicts the internal content of the book. To make your software document impactful and impressive, design it using appropriate themes, designs, and fonts that match with your brand.
3. Elevate the Interest Quotient Using Images
Multimedia can be magical. Infuse life in your document by embedding infographics, images, and videos to cater to your audience in a better way. Plain text, without the support of expressive images, is less likely to click to readers, as various researches have proven that the human mind responds more to images and colors.
4. Provide the Right Help at the Right Time
Understanding the functionalities of the software and specific jargon related to it is no child's play. To be honest, it is a bit complicated and challenging to comprehend in the first go. Making your software documentation rich in information will be futile if users, especially beginners, can't decipher a word of it.
To avoid this, you can use add tooltips, popups, and lightboxes to the document. They help in providing additional assistance, explaining the jargon, and ensuring that readers get the right help at the right time.
5. Keep It Mobile-Friendly
As per Statista, the number of mobile phone users is expected to rise to 7.26 Billion by 2022. Another interesting thing to note is that a whopping 48.91% of the global website traffic was generated by mobile phones in the second quarter of 2019. It proves how important it is to tap this growing market.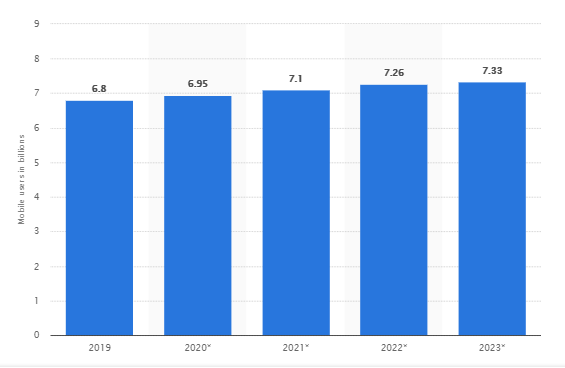 This can happen only if your software documentation is compatible with mobile phones as well as other devices like laptops and tablets to ensure on-the-go access.
For creating the best-in-class online software development documentation, follow the above-given tips. Besides this, your success in building high-end documentation largely depends on the kind of documentation software you use. Feature-rich software with powerful settings and integrations can help you create a document that developers will love to use.
Happy Documenting..!
Do you want a free Knowledge Base Software?
We have the #1 Knowledge Base Software for delightful self-service help center starting at $0