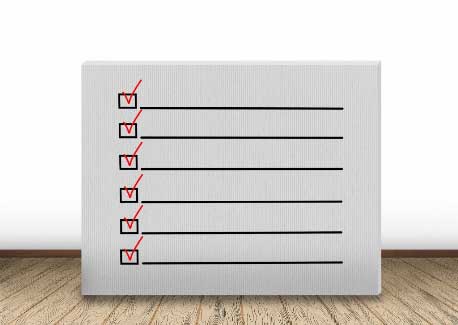 Have you ever taken some time off and asked yourself why your company needs to get an online knowledge base software? There are a lot of situations where this chance may present itself to you, and you need to be critically analytical to get this right. Knowledge is indeed power, and when we think about the current age of information, there can be no better way to put this statement.
The following is a checklist of some situations that might force you to see why you need to get an online knowledge base software for your business.
Task processes are not being carried out in real-time
Project managers need to know at all times what is going on, how and by whom. There are instances in the company where the project manager actually relies on information and reports from other employees in order to manage progress. It is not such a good idea for the project manager to wait for employees to send them reports of the progress that they are making. This is more like waiting for employees to give you their own self-evaluation reports.
When this happens, you need a good knowledge base software to help you keep things updated, to keep the manager in the loop and make him aware of all task processes that are taking place at all times. This is a sure way to spur productivity in the workplace.
Struggle shifting workload in good time
Have you realized that it has become harder for your managers to observe task progress in a good time? Most of the time you happen to notice that the task managers are not able to shift workloads in real-time. This happens when there is a disparity in the workloads. You will notice that while one employee could be buried deep in work, another could be having fun, playing solitaire because they are already done with their tasks.
This might seem comical at times, but the effects are dire. This is because you have employees that are being paid for not doing anything or as much as they should, and projects will be running behind schedule. These are some of the things that should prompt you to consider an online knowledge base software for your business.
Incompetency in the company meetings
One of the major challenges that most companies have is that when they attend meetings, instead of getting constructive feedback, people end up catching up on progress. The meeting is not supposed to be a place where employees come to update you or your managers on the progress of their tasks. It is supposed to be a place where they come together to share ideas on how to proceed on the next phase of whichever tasks that they are working on.
With a good online knowledge base software, you and your team will have easier ways to deal with this, spending less time on such meetings in the process. As you come to a meeting, you will be well aware of what has been going on, how much progress has been made, and most importantly, you will have the benefit of cutting out some unnecessary meetings.
Custom reporting
A lot of companies often present generalized reports. Generalized reporting is okay since it can save time, present so much information in a very short period of time. However, the challenge with generalized information is that in most cases it masks the ineffectiveness of some employees or departments.
Online knowledge base software on the other hand allow you the benefit of creating custom reports which are critical and help you turn the project meetings into a more productive avenue.
Conclusion
There are a number of situations that you can notice manifesting in your company, and when this happens, you will truly come to understand the need for knowledge base software. Before you proceed to purchase any knowledge base software, you have to conduct an audit of the business processes, and determine the role that the software will play.
Do you want a free Knowledge Base Software?
We have the #1 Knowledge Base Software for delightful self-service help center starting at $0