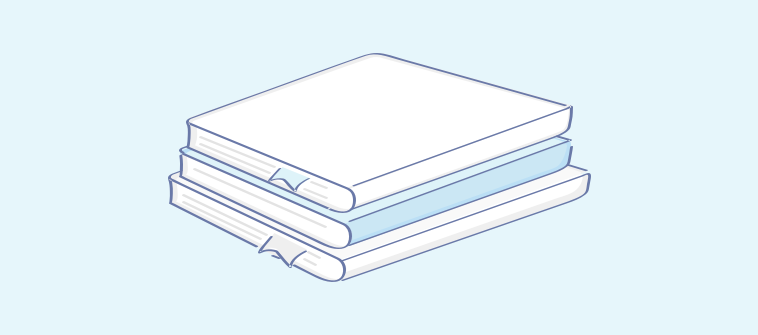 The concept of knowledge
management system took birth in the
management consulting fraternity. With the advent of the internet, these organizations started embracing technology. In no time, they realized that an in-house network could help their widely-dispersed employees share knowledge and work more efficiently.
This gave them the motivation to develop tools that could turn this idea into reality. With time they also realized that they are the flag bearers of this new concept and can market this to complex, widely-spread organizations.
This system was coined knowledge management, and McKinsey was the first organization to use this term way back in 1987 for their internal study. It was in 1993 that the term Knowledge Management got public attention at a conference organized by Ernst and Young in Boston.
Consulting organizations had a significant role to play in bringing the knowledge management system to the mainstream and spreading the word about it in the business community.
What is a Knowledge Management System?
Knowledge Management revolves around organizing and managing business knowledge meticulously, in a way that it is easily accessible by all employees.
It is a discipline that focuses on identifying, gathering, analyzing, and sharing an organization's information assets such as important documents, policies, databases, employee experiences, untapped expertise, and more.
In fact, knowledge management is not just restricted to managing knowledge, rather it is way more than that. It is about collecting knowledge, connecting employees, and fostering a collaborative work culture.
Knowledge Management System Benefits
The hyper-connected, uber-fast, and constantly evolving business ecosystem today demands a well-equipped system, that can keep its business knowledge secure and at a centralized location. This helps firms serve their employees and customers in a better way.
1. Empowers Customers With Self-Help
With the mounting expectations of customers for instant gratification, there is a constant pressure to deliver accurate information quickly. If no, there is no option but to succumb to the consequences of them abandoning your brand for a competitor.
Building a knowledge management system by creating an FAQ section on your website or providing customers with online product manuals can be of significant help. If you think your support staff is enough to handle client queries, think again! No one wants to wait interminably over a call or for a response to an email. They need information at their fingertips in one single scroll. When they have an online knowledge repository in place, all they need to do is type their query in the search bar and get information instantly.
Knowledge Management system software creates self-sufficient customers by eliminating their dependency on your support staff. This brings down your customer tickets, relieving your support staff from answering repeated questions.
2. Increases Conversions
Forget about the product or its price, the new differentiator that can give you an edge in the market is customer experience. The better the experience, the higher will be your credibility.
In many industries, hyper-competition has eroded traditional product and service advantages, making the customer experience the new competitive battlefield, says Jake Sorofman, Ex-Vice President and Chief of Research at Gartner.
---
Picture This:

Your product manual is ranking high on Google; so every time prospects search for a particular keyword, they bump into the manual. They open your manual, navigate through it, search for information, and finally take the decision - either to buy or to abandon. This decision is entirely dependent on the kind of experience they get while they are going through your manual.
Suppose they don't get what they are looking for. Will they buy the product then? The chances are pretty low. Imagine if the navigation is smooth as silk, the search is functioning excellently and content is high-quality with all the right keywords positioned accurately. In this scenario, there is nothing that can stop them from buying your product.
You just got a new conversion…!!
---
3. Improves Employee Productivity
When it comes to employees, knowledge management is equally important. It has a major role to play in boosting employee productivity and increasing team efficiency.
Going from pillar to post to get data about your company's products, information about a previous client, the projects in the pipeline and the like is tedious and draining at the same time.
If you don't believe this, research by McKinsey will validate it for you.
According to IDC and McKinsey Global Institute Analysis, an employee spends 28% of the workweek in reading and answering emails and 19% in searching and gathering information. This takes a toll on their productivity.

A robust knowledge management system is the solution to this consistent problem that is playing havoc across organizations.
In fact, 28% of organizations believe that effective knowledge sharing practices can improve employee productivity by 20% to 30%, which is quite a good number. Once knowledge is shared effectively with employees working across different units, it gets easier for them to work on projects, presentations, or anything that falls under their purview.
4. Enhances Collaboration Among Teams
Collaboration is crucial for a happy workplace. Not only does it make the work of employees more manageable, but it also increases satisfaction by keeping your workforce engaged.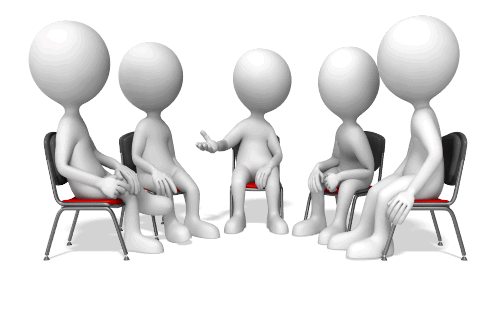 Implementing a KM system by creating an internal knowledge base binds your employees together with the knowledge thread, that breeds collaboration and cohesiveness in the work environment. Employees working remotely in different locations can access your self-service platform to share their knowledge, experiences, and get feedback easily.
Collaboration demands free communication, which can happen if you create a company-wide corporate wiki or online knowledge base. It acts as a connecting point among your employees and brings them together.
One example of a brand using knowledge management for workplace collaboration is Microsoft. It started by creating an intranet where information can be collected, stored, and accessed by employees. It was in 2010 that the company hosted 37000 sites on its knowledge-collaboration platform.
After realizing that it needed a more refined system for knowledge management, Microsoft shifted its platform to the cloud with the help of Microsoft Office 365 and SharePoint Online. This enabled its employees to create, share, and access information anytime, anywhere, and from any device.
Besides this, a versatile knowledge management system empowers your workforce with self-help, eases new employee induction in the firm and training them on their roles and responsibilities.
Types of Knowledge Management Software
Majorly, there are three knowledge management software types:
SaaS (Software as a service)

Open Source

Proprietary
Each of these software solutions has its advantages and disadvantages. However, SaaS is the most appropriate one, as it can be used easily. Everything is automated, and all the data is stored in the cloud, which makes it possible for people to access it at all times from different devices.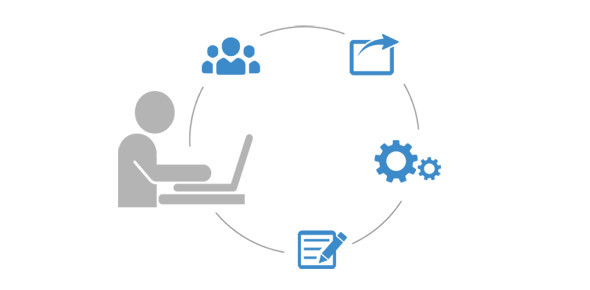 Even though open source solutions are free, you need a team of specialized experts who can set up and update the software. On the other hand, a proprietary solution is too commercialized, and any action requires assistance from the company's tech team, which is never free.

When it comes to ProProfs Knowledge Base software, it is a SaaS-based solution that is easy to set up, even if you don't know a thing about coding. It's extremely user-friendly, with no hardware installation required.

Additionally, it also supports a third-party integration system that allows you to integrate with powerful tools like Wufoo, Google Analytics, Salesforce Desk, and more. All these features show the edge that SaaS has over the proprietary and open source solutions.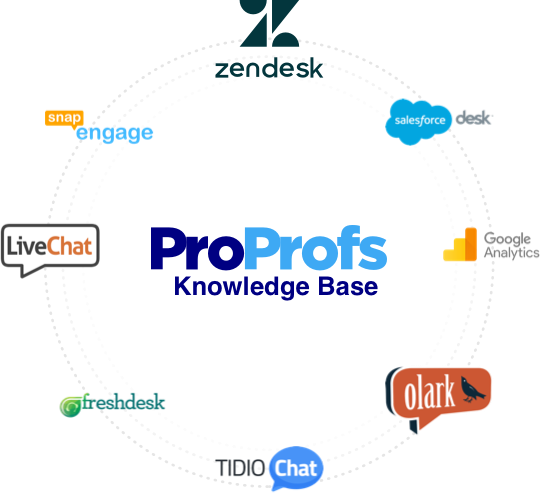 Knowledge Management - The Need of The Hour
Knowledge management is indispensable for organizations today. Whether it's about keeping customers happy, improving employee productivity, or streamlining the business processes, adopting a knowledge management system can do wonders.
With millions of companies now embracing knowledge management, it's essential for you to be extra cautious while choosing a knowledge management tool for your organization. Simply because it can be your ticket to success!
If you can't figure out how to choose the perfect knowledge management tool, this video will surely help you out.
Do you want a free Knowledge Base Software?
We have the #1 Knowledge Base Software for delightful self-service help center starting at $0