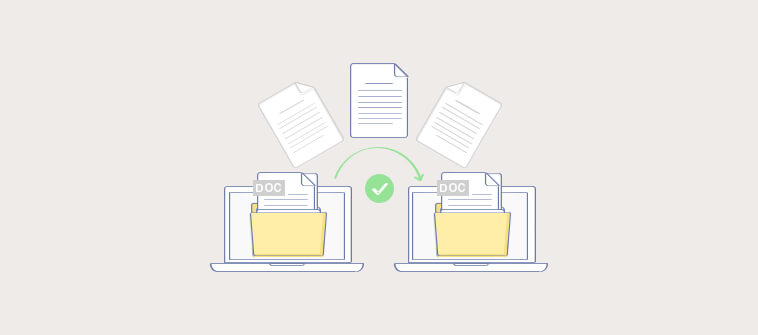 Regardless of how simple your software is, customers will always have questions, and you can't expect them to reach out to you via call or email every time. They can have ten questions in a day, so do you think they should call you ten times a day?
That would be absurd and frustrating on yours and as well as the customers' part.
Software documentation provides you with a ready solution to address the commonly asked questions of your customers and website visitors.
It has become more of a necessity these days as customers now prefer self-help options, more than anything else, for resolving questions. Self-service is convenient, effortless, and doesn't consume much time, unlike the other routes (read calls and emails) of contacting you. And software documentation is an effective self-service tool that makes your customers self-reliant by empowering them to assist themselves.
Software Documentation Defined
"What is software documentation?" is a question that might have popped up in your mind multiple times, and in spite of reading about it online, you still may have a few unresolved queries about it.
Business Dictionary defines software documentation as - "Comprehensive information on the capabilities, design details, features, and limitations of a system or application software."
This definition gives a brief and basic idea of what software documentation is. But, there are various nuances to it, which you will come to know when you start working on its barebones.
Software documentation encompasses everything related to a software product, right from its development process to how it can actually be used. So basically, it covers the entire Software Development Lifecycle, more commonly known as SDLC.
It acts as a centralized doc that gives complete info about the software product and provides a basis for conversations between stakeholders and developers.
It's an umbrella term that includes -
Product Documentation

Process Documentation
Let's trickle-down and understand about the different types of software documentation.
Types of Software Documentation
Majorly, software documentation is of two types, as mentioned above - Product Documentation, and Process Documentation, which can be further broken down. Let's take a detailed look.
1. Product Documentation
As the name suggests, an online product document explains the product in its entirety, and how it can be used to achieve specific results. Its principal objective is to provide customers with instant answers to any questions they have regarding the product.
Besides being a marketing asset that influences the decisions of your target audience, a web-based product document is a great tool to elevate your brand visibility on the market.
It can further be divided into -
A. System Documentation - This document focuses on the underlying technology of the product. It includes design, maintenance, limitations, source code, architecture, and other such aspects of your software product.
It's immensely helpful when there are updates in your software, and they are to be performed by a different team, who had no role in building the software. The team can use system documentation for reference, which will make it easier for it to work on the software.
B. User Documentation - An online user document is meant mainly for end-users (read: customers) of your software product. It comprises how-to guides, tutorials, installation instructions, troubleshooting steps, etc., that can help your customers familiarize themselves with the product and solve issues by themselves.
To ensure that customers get accurate and relevant answers, make sure that you keep gathering feedback from customers, and implementing it in your online user document.
Besides customers, user documentation can also be created for system administrators so that they can refer to it while maintaining and updating your software product.
When it's created for administrators, user documentation should comprise information such as instructions on what to do in case of a technical glitch, how the software performs in various situations, and more. Administrators can leverage this info while making improvements to the product, updating it, or while doing the regular maintenance stuff.
2. Process Documentation
It documents the entire process that takes place while working on the software product. A well-defined process document includes the necessary steps required to accomplish a task in the product development process.
It's an internal document meant for your development team where developers can follow the mentioned steps, as well as update the content, with any new steps introduced in the process.
One principal objective of a process document is to streamline the entire process of software development.
Some basic things that an online process document includes -
Plans

Process schedules

Quality standards to be followed, and much more.
Why Do You Need to Create Software Documentation?
There are three primary reasons for this -
To help your customers address issues on their own, without reaching out to your support staff every now and then. Customers today prefer self-help. Calling and emailing were common, some years back, but with technology making in-roads across geographies, customers today, need nothing less than an exceptional self-help experience. They can't even bear the idea of calling your support staff and waiting interminably to get an answer.
Next, you need a software document for your developers. When they have a centralized platform in place, they can easily contribute knowledge, make corrections in case of faulty facts, and keep the document in fine shape.
The third important reason for building a software document is to help your internal teams - marketing, sales, and others, have easy access to details about your software product. This is because almost every team in a firm is in some or the other way, working for customers. So, it's always better to have a software document for ready reference, whenever anyone has a query around the functionality of your product.
Now that you know why it's essential to have a full-fledged software document in place, let's uncover the basics of how you can create a compelling document with the help of an online software documentation tool.
---
Read more: 20 Best Documentation Software of 2020
---
How to Create Software Documentation
#1 Choose a Template
First things first, you need to have a ready documentation template that provides you a framework, so all you got to do is, put your content in it and get started. Add your company's logo and brand name, replace the dummy text, with content related to your software product, and get started.
Templates work great regardless of what kind of document you wish to create. They provide you with a -
Defined structure

Placeholders

Table of contents
Templates, for sure, ease out the task of creating a document.
Look at the screenshot below to get a glimpse of the software documentation template.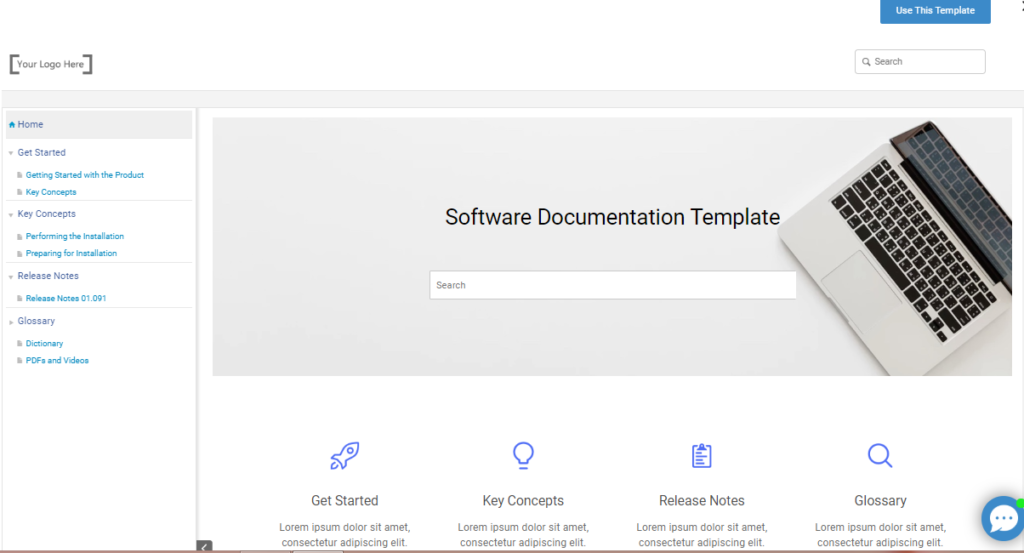 #2 Write, or Import
Once you have a template, the next obvious step is to start writing content, which is super simple with an MS Word-like editor. There are various formatting options that you can choose from to style your content, by changing its font, highlighting specific parts, keeping it in alignment, adding line and page breaks, and much more.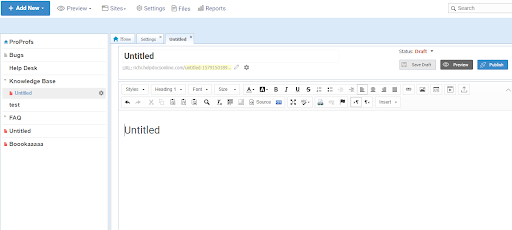 Also, if, by any chance, you have content in Word docs, PDF, or PPTs, you can import it directly to your software documentation. Writing the same content all over again will be taxing, so this works well, in case you have useful content stored in different files.
#3 Add Images, Videos, and Screenshots
Software document - sounds dull, but you can make it engaging and interesting, by adding multimedia to the content.
A text-only file has a bleak probability of visitors reading it beyond a certain point. As human beings, we tend to get attracted to colorful images and engaging videos to understand concepts. But, that doesn't mean you should avoid text altogether.
The idea is to have a judicious blend of images, videos, screenshots, and text. Some articles might require more text, while others that explain a process will need to have screenshots and videos. So, try to evaluate how you can leverage multimedia effectively in your software documentation.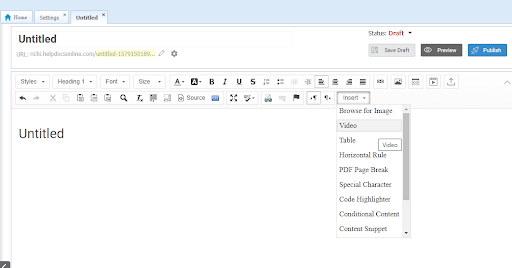 #4 Tailor It to Suit Your Brand and Customers
Stitch your online documentation in a way that it blends with your brand and, at the same time, serves your customers in the right way.
You can add your firm's logo and brand name, and use colors, themes, and designs that look professional and minimalistic. Give your document a unique appearance that aligns with your brand, and also connects with your audience.
Watch this video to find out more about how you can design your document.

For customers, it's essential that the document is written in their regional language. And, if you have a widely dispersed customer base, the only way to cater to them is by building documentation in multiple languages.
ProProfs offers 90+ language support that covers the major languages spoken across the globe, making it easy for you to create content in the language your customers speak.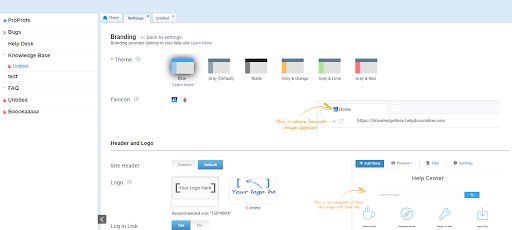 #5 QC It for Errors
To steer clear of errors, a quality check of your document is paramount. If content goes without experts reviewing it for flaws, it can result in consequences.
To keep track of whether all your articles are reviewed before going live, articles can be assigned a specific status for every stage they are in. So for instance, if a writer is still working on an article, its status can be "In Progress," and if it's set for review, the status can be changed to "Ready for Review".
These are basically workflows that automate the task of content management by helping contributors, editors, and administrators work collaboratively with one another.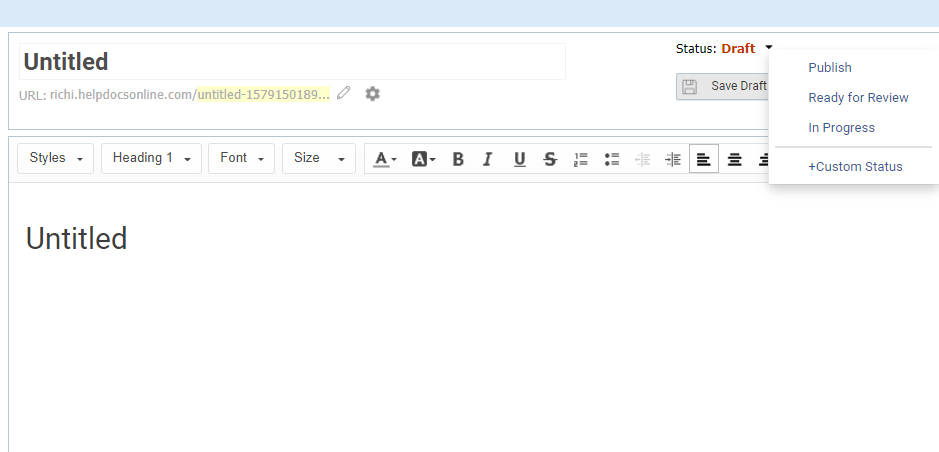 #6 Publish When Ready
Once you are done with writing and editing content, uploading files, adding multimedia, branding your content, and reviewing it for errors, it's time to finally publish it.
All it takes is a single click to publish your content on the web or mobile phones. The document can even be downloaded as PDF or used as an ebook. Whether it be an online or printed version, a software document can be published as both.
Let's now look at some quick tips to create an impressive software document-
Keep updating it in case of any change in code, or product features.

Identify what's working and what's not with your target audience and accordingly bring changes in the document.

Write in a clear and consistent tone

Use active voice as much as you can

Explain technical concepts and jargon using tooltips, and popups

Provide a guided tour of your product with the help of lightboxes

Enrich your document with multimedia

Use bullet points wherever you can. It's a great way to keep readers hooked to your document.
All set to create a software document?
The first step in creating a fully equipped software document is identifying your requirements, who your target audience is, whether you want it for your developers, or is it the end-users you are focusing on. Then zero in on the kind of software document you should create.
All the best.
Do you want a free Knowledge Base Software?
We have the #1 Knowledge Base Software for delightful self-service help center starting at $0