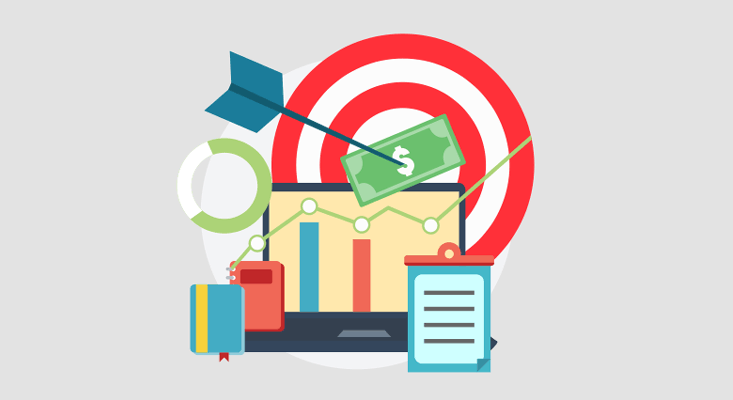 B2B companies do not differ much from their B2C counterpart. Truth be told, the main difference is that you are not selling to regular consumers, infact you are selling to those people who work in sales. In other words, commonly used marketing and advertising strategies might not be very effective when it comes to B2B businesses.
To be precise, it is not the type of audience that will want to buy your product because of an amazing pitch, they purchase firstly, they need it and secondly, they trust you.
Honestly speaking, the sales process has increasingly become more and more complex. This should not come as a surprise. Increasing length of the sales cycle, internal processes, inclusion of technology solution have emerged as the key contributors to this rising complexity. Are you worried to hear this? Don't worry. Here's the good news: the more deeply sales enablement tools/techniques are used across the everyday sales activities, the chances are better for companies to combat complexity.
So, what does sales enablement stand for?
It is basically a program that equips your sales force with necessary knowledge and tools to be more successful in B2B transactions.
In a vast number of cases, a single B2B deal can bring a significant amount of income for months to come, which is why losing a single client or potential buyer is a bigger failure than losing a client in the B2C model.
Having skilled sales rep
Sales enablement is an ongoing process that constantly evolves. It offers your client-facing employees with most up to date strategies on how to navigate B2B transactions. It is a process that involves the implementation of sales enablement software, data gathering, creating customer profiles and purchase history and obtaining new leads.
In a way, it bears resemblance to a constantly evolving employee training program that needs to adjust their skill level to meet current demands. As mentioned, losing a client in the B2B community significantly reduces the amount of funds you have, which is why skilled salesmen are the core driving force of your business.
It is imperative that your client-facing employees constantly hone their skills and pass their knowledge onto new eager cadets.
Improving customer experience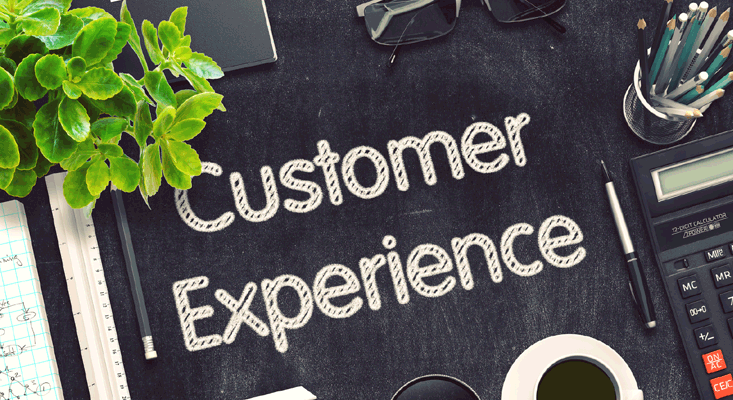 One of the main objectives of sales enablement is to
improve the customer experience
. As mentioned, this type of customer experience needs to transcend traditional views that are part of the B2C model.
Every client is important and every salesman should handle a manageable number of clients that he or she can stay in touch with. These clients should be treated as the priority and your employee is not only in charge of customer acquisition but also customer retention rate.
Your sales personnel needs to be vigilant and investigate the approach used by the competitors. Moreover, they need to be aware of what kind of deals they offer and modify the agreement in order not to lose their clients to competitors.
Empowering the buyers and salesmen
This part is closely connected to the customer experience, but sales enablement tools are responsible for empowering both clients managers and customers. The key point of the strategy is to create an atmosphere where each transaction seems pleasant and natural, despite facing pressure from both sides.
B2B client managers are not friends with clients per se, however, they do need some more insight into the private life of their customers. For example - how many children they have, what hobbies they enjoy, etc. These details help during interactions and business negotiations as it makes the atmosphere friendlier.
Since these business deals are of great importance, and the clients are highly respected, sales people tend to offer small tokens of appreciation - like a gift for children or a new item that is related to the hobby etc. Using sales enablement software, you can create profiles of your clients and keep track of these important details, so that you don't mix up the facts and figures.
These small gestures make it a pleasure to collaborate with your employees, and they get to work with people they know a few important things about.
Increasing customer loyalty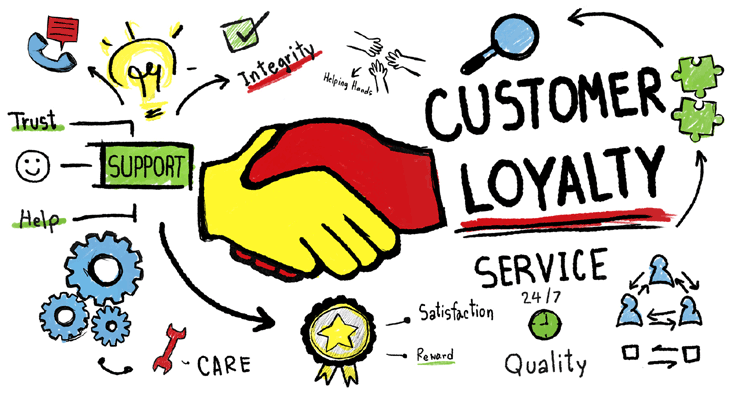 The above-mentioned examples are also powerful tactics for maintaining customer loyalty. When your clients feel like an important part of your job, and when they are treated with respect, they are more likely to stay with your company. Anyone who runs a business knows that security plays a major role, and if you are a safe option for collaboration, they will stick with you.
Moreover, your flexible deals are also a technique that allows you to secure the loyalty of your B2B consumers. Sales enablement software usually has features that help you generate surveys and these surveys are used for measuring customer satisfaction and for obtaining customer feedback.
In other words, when you know someone is providing a more tempting offer in your area, you need to adjust your contract to show your client that you are just as good as the competition.
Related Read: The Secret to Improve Customer Experience Without Running a Call Centre
Improving efficiency
Lastly, the sales enablement program is there to improve efficiency. Your salesforce can be more organized and keep track of the clients in much easier way with sales enablement. The communication is also enhanced, which means increased accessibility and a greater sense of security for the current customer.
It gives you access to a large database that can be used for problem-solving purposes. One of the main objectives is to turn your client managers into problem solvers and solution sellers, and with sales enablement, it is easier to achieve that goal.
Conclusion
To sum up, sales enablement plays a crucial role in the B2B domain. It helps your employees specialize in acquiring new customers and retaining the current clients. They can do this by finding ways to empower the buyers, increase loyalty and stay competitive.
Do you want a free Knowledge Base Software?
We have the #1 Knowledge Base Software for delightful self-service help center starting at $0