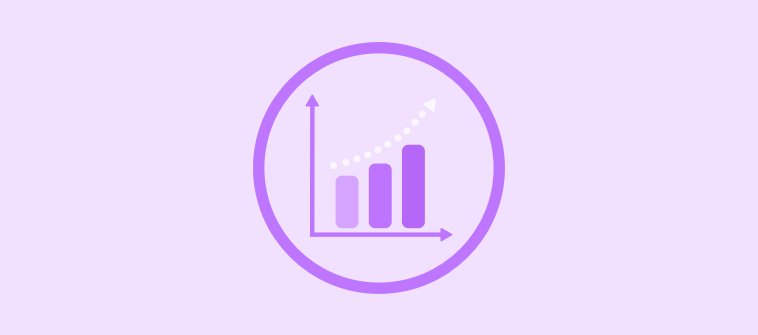 The ceaseless blast of information becomes too much to handle, especially for those forming the leadership of a company. With so much to digest every day, information scattered haphazardly makes the higher management team go berserk.
The struggle to deal with the humongous amount of data incoming from various fields has triggered the need for a personal knowledge base, with the sole aim to achieve streamlined processes and organized information.
Transforming information into knowledge
Digital has given you the advantage of accessing information anytime and from anywhere, but how is it even useful, if you cannot access it instantly, capture it in your mind and finally use it when need be.
Fragmented data or information that's not defined or stored in a particular format is difficult to grasp. Gathering pieces of essential information and organizing them at one place helps in deriving value out of it. This is where a personal knowledge base comes to the fore.
A full-fledged personal knowledge base helps you convert plain content into meaningful information. It serves as a convenient tool to gather, arrange, categorize and evaluate information in a way that it can be accessed and understood effortlessly.
The process of capturing and organizing information converts raw data into knowledge that you can harness as and when necessary, through your very own internal knowledge base.
Personal knowledge base - the most 'in' thing for businessmen today
The reasons why the concept of having a personal knowledge base is gaining traction from companies spread across the length and breadth of the globe are many. A glance at a few of them will give you a better idea of why you should also catch the bandwagon soon.
Time-saving
An internal knowledge base in place helps you find answers to questions instantly, saving you a significant amount of time. Not just this, it also saves you from embarrassment in front of clients or stakeholders. Imagine being in a discussion with them and searching for information on your desktop or laptop.
It leaves a negative impression of your firm and on top of this, you are looked upon as careless and casual. On the contrary, if you have a mobile-friendly personal knowledge base, you can find information in a flash and reduce your overall search time by 35%.
Productivity boosting
With information organized at a central platform, accessing it becomes a cakewalk. Task-management becomes easy as you are able to make optimum utilization of time for accomplishing other essential goals. Your productivity takes an upward swing, helping you crack more deals and win more clients.
Effective project monitoring
There is a long list of successful projects you have worked on, and every time you take up a new project, you have to go through your previous project reports to get valuable information. This again is a sheer wastage of time and effort.
Storing critical details of previous projects, in a web-based internal knowledge base, will help you access information instantly. Leveraging this information, you can plan your future projects better.
Effective employee management
You can also input crucial data about your employees in your personal knowledge base. In times when have to hunt for the right employees for a particular project, you can easily use your knowledge base to access employee data and decide which ones are best suited for the job.
You can also track the performance of your employees and monitor the ones who aren't at par with your work standards. These clear insights are of enormous importance during appraisals, promotions, award functions, etc.
Enhanced collaboration
Being a part of the esteemed higher management, asking for information from other departments every second day, is often taken negatively. You are a paragon of perfection for your employees, given the dedication with which you have earned the respectable position in the firm. Your employees expect you to be fully-abreast of your organization as a whole and for this, you need a knowledge base that you can use at a personal level.
Besides this, a killer knowledge base can make collaboration and engagement extremely effortless for your employees. Since, a paltry 13% of the employees across the world are engaged, providing them with an online platform will be a breakthrough for your business.
Way ahead
Given the bouquet of benefits it provides, a personal knowledge base is creating an irreplaceable place for companies both small and large. The reasons why it's in vogue are many, but the most prominent one is the ease and simplicity it provides while carrying out even the most complex tasks.
Thanks to the progressive pace at which digital is penetrating the lives of businesses, the trend of housing an internal knowledge base is going to stay for a long, long time.
Recommended Reads:
How Knowledge Management System Increases Your Team's Efficiency
Things You Should Know About a Support Knowledge Base
Do you want a free Knowledge Base Software?
We have the #1 Knowledge Base Software for delightful self-service help center starting at $0