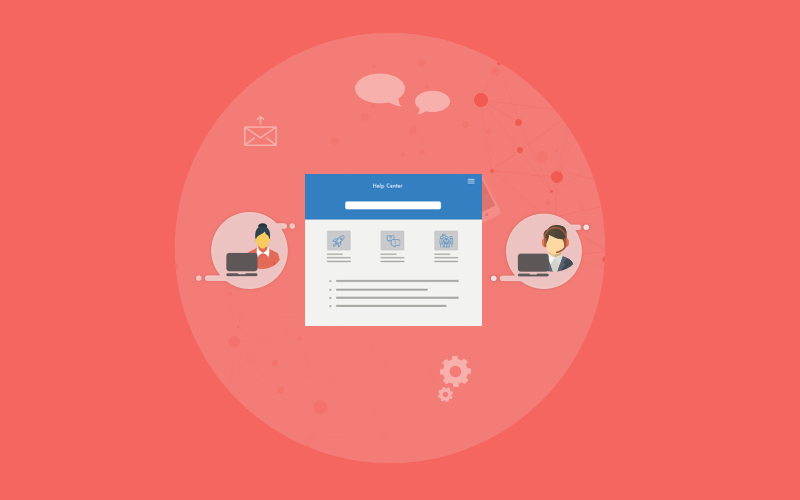 Are satisfied customers the only important entities that can determine a positive growth graph for your business?
Absolutely, not.
Without a shadow of a doubt, your clients are the most crucial, given the fact that they bring you revenue. But they are not the only ones.
Your employees, in other words, the pillars that support you through thick and thin, are equally important in giving a fully-defined shape to your business. You may even call them your immediate clients for they are the ones who can make or mar your business. They add clients to your kitty and do all the background work to drive your business forward. The more talented, engaged and cohesive your workforce is, better are your chances to succeed at winning clients.
However, the question here is how to keep your workforce satisfied and how to build a positive brand image of your business in the eyes of your employees?
The one sure-shot way to achieve this is by embracing the latest technologies and adopting them in your system. Since millennials form a major chunk of the workforce today, across the globe, you've no choice but to be ahead in technology, forward-thinking in your approach, fast-paced in your work mechanism, with instant gratification etched in your dynamics.
Organizing sessions to onboard new hires, conducting training to educate the workforce about a new product or software, has become a thing of the past. The result of sticking to traditional ways like these is zilch, as the expectations of the employees of the 21st century are completely opposite.
Internal help center - an unmatched solution
Implementing a full-fledged internal help center is the best thing you can do for your employees. A central platform to access information on-the-go from any device keeps the sanity of your employees intact by relieving them from the strenuous task of reaching out to colleagues every now and then, even for basic information. Also, it saves their valuable time and enhances their productivity, as they don't have to spend their energies on hunting for the right information. A ready-made platform is available for them to find and share information instantly.
With the DIY (Do It Yourself) approach preferred by employees today, empowering them with a cutting-edge online platform that they can access 24*7 to search for information and collaborate with colleagues, is the ideal solution.
It takes bouts of patience to blend well with the work environment of an organization and this is mostly true for new hires. For a smooth onboarding, you have to ditch old practices and embrace new ones to ensure that your employees feel at home from day zero.
Best practices for best results
A glance at some of the best practices to follow while creating an internal knowledge base for your business -
Brand it beautifully - A colorless and lifeless help center fails at grabbing eyeballs. How can employees use it for browsing when they aren't finding it interesting enough? The right font and a professional design coupled with a beautiful theme, all these 3 elements together, help you build a help center that's information-rich as well as pleasing to read.
Keep the boredom at bay -Plain content with no images or videos is a big NO. Studies suggest that the human brain responds more to images than plain text. Support the content of your help center with relevant images, infographics, and videos and let your employees be in awe of your work system. It's the best way to maintain their curiosity in your organization and everything related to it.
Let your help center be friends with mobile devices -One thing millennials strive for is on-the-spot access. A mobile-compatible help center does half of your job as it provides immediate access to readers, blurring the boundaries posed by time and place.
Integrate it with Google Analytics -For your help center to give exceptional performance, you have to dig deeper to know the gaps, so that you can take the right actions to fill those gaps. Integration with Google Analytics provides you with insightful reports on most viewed articles, frequently visited pages, average time spent on a particular page, etc. Leveraging this valuable information will open doors for you to make necessary changes in your content and enhance the performance of your online help platform.
Knowledge base software - an indispensable tool for creating a class-leading internal knowledge base for employees.
A carefully-engineered and feature-rich knowledge base software, that's backed by powerful technology, is essential, if you want your internal knowledge base to be nothing short of perfection. The right software comprising compelling features that enable you to create a web-based platform can be a game-changer for your business.
With a flurry of such software available in the market, choosing the right one can be a drudgery. Comparing the features of the software will help you zero in on the one that aligns with your requirements.
Wrapping up
With digital creating a buzz across industries and penetrating the lives of people like never before, keeping pace with changing technologies has become imperative. Employees are more tech-savvy than before and this is one major reason, why firms across the planet need to pull all stops to meet the altering needs of their workforce.
In this backdrop, adopting an internal knowledge base in your business system shows that you are implementation-focused and technology-friendly. It also reflects your dedication to delighting your employees by providing them with an environment that warrants a long stay in your organization.
Read More:
Employee Onboarding: How to Use Your Knowledge Base Effectively
6 Simple Tips to Building an Excellent Internal Knowledge Base
Do you want a free Knowledge Base Software?
We have the #1 Knowledge Base Software for delightful self-service help center starting at $0