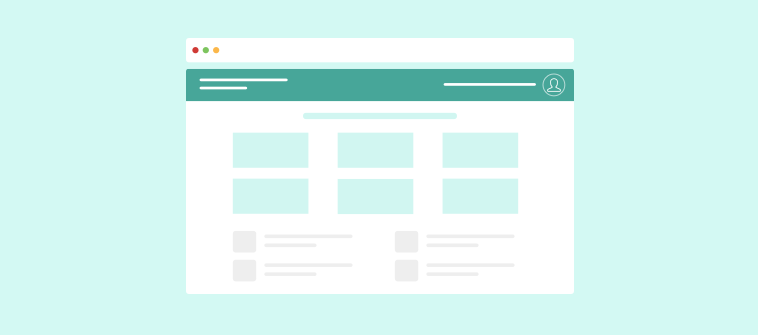 The increasing inclination of businesses towards knowledge management has brought to the fore the need for building an online knowledge bank that serves their customers and employees alike.
Unlike some time back, when firms sidelined knowledge management, but today, companies across a spectrum of industries are pulling all stops to manage their business knowledge effectively. Creating an online knowledge repository comes across as the ideal solution to achieve this.
The Competitive Edge
A comprehensive and carefully crafted knowledge base equips businesses with the capability to stand shoulder to shoulder with competitors. Companies get a competitive edge in the market, thanks to their thriving knowledge base that's full of valuable information. Shining in the market requires stellar customer service and a good brand name – both of which are possible when there is a dedicated web-based knowledge platform.

The famous Spiderman phrase, "Knowledge is power and with great power comes great responsibility", is quite apt in today's scenario – where we see information being handled irresponsibly. Guarding information against unethical usage is the responsibility of businesses, which if not fulfilled can have serious repercussions.
A safe and secure knowledge management system in place ensures heightened security of confidential business information, besides providing customers and employees with an unmatched experience.
Find out the various reasons that will encourage you to create your very own knowledge base.
1. Improves Customer Service
Self-help is what customers prefer these days, for the sole reason that it gives them instant gratification and saves them from calling support staff. To be honest, reaching out to the support staff is frustrating, more so when, the call hold time gets increased. With a centralized knowledge base in place, customers get a reference point to look for answers to their queries, which reduces their dependence on customer reps of a firm.
Since a knowledge base is easily accessible via mobile phone, tablet, or laptop, it gives end-users the freedom to refer to it at a time and place of their convenience. What next? This reduces the volume of support tickets by a significant number.
Embrace the concept of self-help & empower customers to help themselves
2. Elevates Employee Productivity
Answering similar questions repeatedly drains the productivity of a company's support staff, to the extent that, their interest in serving customers, starts waning. When customers have a fully functional self-help knowledge platform to refer to, they will refrain from calling reps for trivial issues. Support staff gets a sigh of relief, and they are able to concentrate on serious customer concerns. This lets them channelize their energies in the right direction, which ultimately shoots up the productivity level.
Bolster the productivity of support staff
3. Increases Website Traffic
By regularly updating a knowledge base with relevant and credible information, Google gets a message that the website is being improved consistently, which ultimately keeps it among the top search engine results. Besides this, when clients get information that is unique and something that adds value for them, it keeps them coming back for more. This will not just enhance customer engagement but also send positive signals about the brand in the market.
Elevate brand visibility & woo more customers
4. Cuts Training Time and Costs
Inducting new employees is a tedious task for an organization. It takes a toll on its yearly budget and also makes the entire process of onboarding long-drawn and complicated. Building an internal knowledge base is the ultimate solution. Putting all business information – from products and services to policies and procedures, at one single location, lets recruits self-train and understand the work dynamics of a company in a better way. In fact, with online onboarding, a firm can achieve two objectives – induct recruits while bearing a bare minimum cost.
Let onboarding be a smooth sail for employees
5. Drives Collaboration
One of the biggest headaches of a global firm is its widely dispersed workforce. Collaboration becomes difficult when employees are spread across the globe or even in the same country but in different locations. An internal knowledge base wards off issues related to collaboration and gives employees a central platform to brainstorm ideas, communicate views and share knowledge. It drives discussion among employees and keeps them up to date on all important company information including the forthcoming products and services.
Cultivate collaboration among widely-dispersed workforce
The infographic below gives information on the knowledge bases created by some of the leading firms like Apple, Microsoft, HP, etc. Take a look.

Summing Up
A knowledge base speaks volumes about a business. It is the face of a company for both internal employees and external customers. The benefits that an elegant and flourishing knowledge base brings with it gives a glimpse of how utterly advantageous it can be from a company's, customer's and employee's standpoint.
It gives a fillip to the knowledge management efforts of a firm and helps achieve the primary aim of customer and employee satisfaction.
Ready to Build Your Knowledge Base?
Look at some of the best practices to get a gist of how to create a stunning knowledge bank.
Keep it accurate and relevant

Structure it by including a table of contents at the beginning itself

Insert multimedia and weave magic into your knowledge base

Include short paragraphs in your knowledge base articles

Provide context-based help to readers

Let your knowledge base reflect your brand – Use appropriate fonts and themes to give it a professional yet stunning appearance.
And voila.., Your knowledge base is set to slay.
Do you want a free Knowledge Base Software?
We have the #1 Knowledge Base Software for delightful self-service help center starting at $0