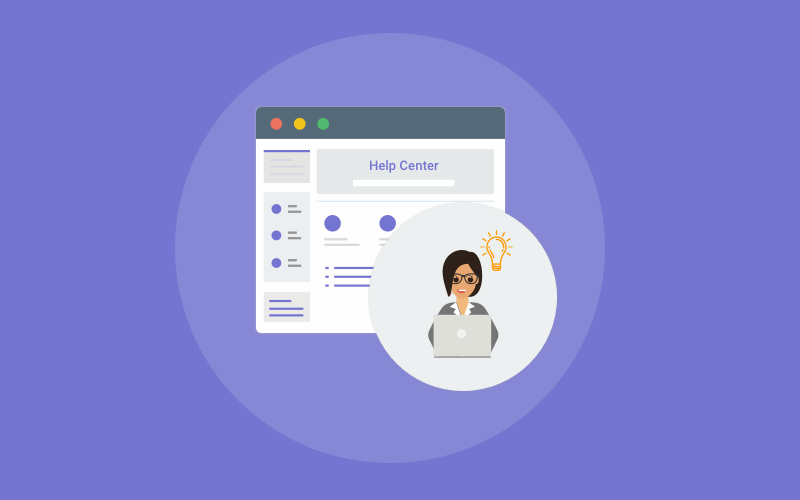 Today, when people only demand access to accurate information, a rich, broad Knowledge Base is an absolute necessity. A self- serving, centralized repository of information about a product, service, department or topic, a Knowledge Base is one of the most accessible and most affordable ways to keep customers happy. It contains data that could come in from multiple sources but more often through contributors well versed in a particular subject (HR, Legal, etc.). And could include Faqs, troubleshooting guides and other basic and in-depth details that one might need to know and is available 24 hours a day, seven days a week. It is an ideal way to handle interactions that are voluminous but at the same time simple.
Enabling companies to create, curate, share, utilize and manage knowledge across the company and industries. It helps it become more nimble, deliver faster services and offer regular updates, ultimately delivering a better customer experience. One that has been designed for the information-rich world we all live in.
A good Knowledge Base, one that has been organized well offers better and more consistent service. Meaning everybody in the organization shall speak from the same resource leading to no confusions and missteps. There will be no customers being put on hold, no transferring agents and no calling back in a minute. The answers will be right there at the customer's fingertips.
A good Knowledge Base is well-organized and offers better and more consistent information to users. It allows everybody in the organization to refer to, and speak from the same resource which avoids any confusion and missteps in the long run. This also means that you do not have to put customers on hold anymore since they have access to information on their own, effectively helping themselves. A good knowledge base ensures that answers are right there at the customer's fingertips.
Here's an expert roundup of Ten industry specialists suggesting as to why using a Knowledge Base can make a difference.
1. Essential to Customer Delight
Without a Knowledge Base (and Knowledge Management process) in place, companies risk giving their customers inconsistent experiences. They also risk adding to the stress of agents and employees.
When customers ask a question, they want the company's official answer; they don't want the personal opinion or best guess of the individual customer support agent who answer the call, email or chat. Knowledge-bases ensure that every agent enjoys access to the "official answer" anytime, anywhere, which helps them to address issues with less stress and more confidence while guaranteeing that every customer gets the company's best, most current information and service experience.
2. Quick Resolution
Absolutely! I don't want to wait on hold on chat, on the phone, or for customer support ticket to be processed. Empower me – your customer or coworker – to research and find the information I need to be successful. When I do that, I'm going to be happier, I'm going to renew with you, and… best of all… I'm not going to clog up your support and service departments with repeated requests that could be adequately documented online.
3. Efficient & Discreet – The Critical Balance
Do you want a free Knowledge Base Software?
We have the #1 Knowledge Base Software for delightful self-service help center starting at $0