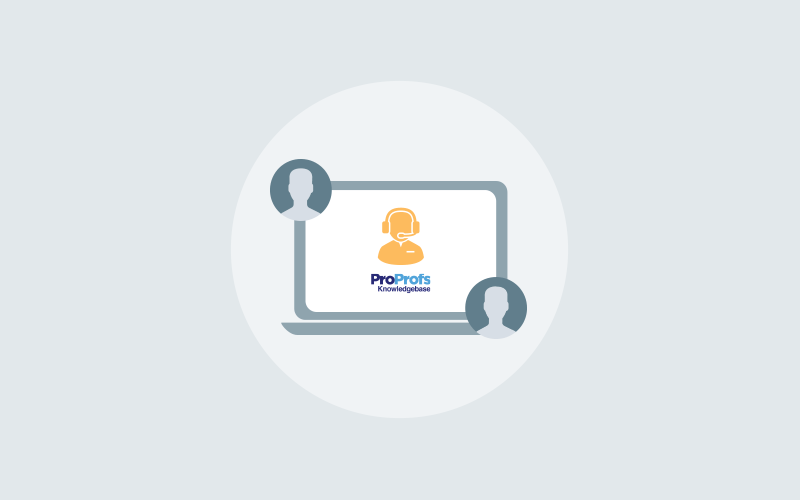 "The more you engage with customers the clearer things become and the easier it is to determine what you should be doing." -John Russell
Every year that goes by provides incriminating evidence in the form of data that suggests that customer service and support are now more important than ever. According to a study conducted by Forrester, 72% of businesses believe that improving customer support is the highest on their priority list.
Another study, conducted by the NewVoiceMedia, suggests that every year businesses lose more than $62 billion simply due to poor customer service. The writing is there on the wall- No company can afford to be a laggard when it comes to customer experience.
No wonder then, that, anywhere you look, customer service and support is undergoing a radical transformation these days. Customers feel it's their right to demand faster responses to their queries and readily available solutions at their fingertips. And businesses are obliged to respond this demand. They are not only looking forward to meeting these demands, but also looking to reduce their customer service overheads, providing better customer service, and lowering their support costs.
Not surprisingly, it's innovations in the field of support technology that's helping realize these demands and bridging the gaps. And an important element of this technological revolution, the evolution of the knowledge base.
What is a Knowledge Base?
A knowledge base, popularly referred to as a KB, is a self-serving library of just about everything there is to know about your products or services. This library of "knowledge" is available online from a single, easily accessible place. Simply put, it's knowledge at your fingertips – available anytime, anywhere.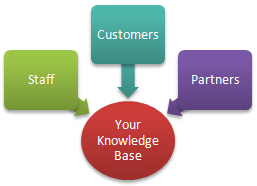 The data in a knowledge base can include everything from FAQs (frequently asked questions) to how-to guides, to troubleshooting tips, to the finer details about what your product can and cannot do.
So, why does a knowledge base feature so high when it comes to customer support innovation? Let's see.
Knowledge Base can make a world of difference for your customers and co-workers
A smart knowledge base is one that integrates the principles of knowledge management. Knowledge Management is all about creating, editing, sharing, utilizing and managing knowledge across the entire company and, sometimes, across industries. It is a constant cycle, taking information that is tacit or implied, and making it available in the form of explicit information.
With an elegant and powerful knowledge base solution and knowledge management, it's possible to turn around your customer service success on its head. You can enable your customer support team to be more swift-footed and deliver better service in a shorter time. A knowledge base helps you improve customer self-service, provide access to more organized and detailed sources of information articles, improve customer onboarding and offer regular updates through your knowledge management solution.
Another reason why a knowledge base is such a giant leap in the arena of customer service is its ability to allow users to leave comments and feedback. This ensures that the co-workers and customers can help solve each other's problems. Having everyone evolved is what leads to the formation of a close-knit community – something that both businesses and customers want to be a part of.
Eventually, it results in you being able to deliver an improved customer experience, in perfect sync with today's information-rich world – which we are all a part of. It's a good paradigm shift for businesses.
Here are some more ways in which a Knowledge Base is proving to be a game-changer:
Providing Consistent Service: Thanks to the knowledge base, everyone in your company speaks in the same language; because they are all reading from the same playbook. No room for any confusion whatsoever. It makes everyone happy –– customers and salespeople alike.
Higher first contact resolution rates: A good, in-depth knowledge base solution ensures that customers are not put on hold. There is no time wasted in transferring the customers from one support point to another or asking them to agree to a call-back. If designed well, a knowledge base provides the right answers to customers at their fingertips. No, literally! It's a clever, easy-to-use, self-serve way to resolve issues faster.
Lower training costs: This is another clever and innovative way in which a knowledge base can be used. A knowledge base that is integrated with a strong knowledge management program, can be used to train new hires with the latest and most accurate information while offering them with consistent guidance. This results in better work environments and lower costs.
There is one for everyone: Business has started putting knowledge bases to more and more innovative uses. And they are finding even more ways to use a knowledge base with virtually every passing day. Here are just a few ways knowledge bases are proving to be invaluable:
IT: A KB can be used for various activities like troubleshooting to training and onboarding new hires and provide general how-to and answers for support related issues
HR: Once again, a wonderful tool for just about everything: from training/onboarding to creating and distributing company-wide policies, holiday calendars and pay schedules
Legal: A KB can be used to formulate and store contracts and other approval processes, legal policies, trademarks and registrations
Conclusion
Today, almost everyone –– be it customers or employees – demand and expect easy access to knowledge. There is no point in having that data locked away in files, inaccessible databases and in the minds of a select few inside your organization. Organizing it into a knowledge base, supported by a discreet knowledge management philosophy, creates multiple opportunities for improved customer service, higher productivity, better collaboration, and a lot of time saved answering the same questions over and over again. The Knowledge base is an epitome of clever innovation and you don't want to eft behind, now, do you?
Do you want a free Knowledge Base Software?
We have the #1 Knowledge Base Software for delightful self-service help center starting at $0