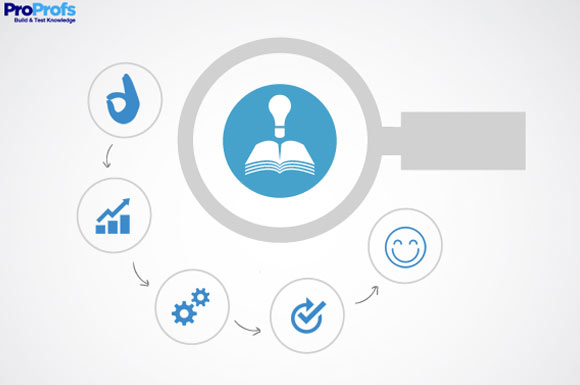 Your software may be the best on the planet, but users would never know if they don't know how to use it. Search effectiveness in knowledge bases is essential for users to be able to navigate your software and troubleshoot any problems they may encounter.
The ability to navigate your knowledge base will greatly color the way users perceive your product, and what they tell other people.
The Best Practices For Knowledge Base And Search Effectiveness
If information is hard to find or understand in your knowledge base, your users may turn to one of your competitors, or at best, have to call up technical support and use up valuable company time.
To help you avoid customer churn and encourage knowledge sharing among employees, we've compiled some best practices on optimizing a knowledge base for search effectiveness.
Increase efficiency by optimizing for frequently searched customer queries. Make sure your online knowledge base offers the top three posts for the most common queries.
Create a knowledge base from your helpdesk tickets. Having a knowledge base for your help desk saves a lot of time and money by eliminating the need to open new service tickets for common problems.
Record every step of new features and fixes. This lets developers and programmers communicate with one another, learning from each other's experience and strengths as well as avoiding duplicacy of work and wasting valuable time, energy, and resources.
Write in non-technical, everyday language. While some of your customers will be computer experts, some won't be. You have to write for the average user.
Pro tip: Consider having different levels for more advanced users, or fielding those questions on a separate blog.
Follow a standardized format. The format for a knowledge base item is almost completely universal. The standardized online knowledge base format is topic and then process, which is then broken down further into problems, steps, resolution, and resources.
Keep track of commonly searched queries. Feedback from readers of the knowledge base is crucial. When a knowledge base item gathers enough feedback, this is a sign to update the old one or create a new knowledge base item.
Start with a clean slate. Writing things out from scratch strips down the process to its most clear and understandable form. At times, redoing the whole article to make it more understandable than just chipping away at the old one.
Write for your users. It can be tempting to construct knowledge base solutions for your own needs, but you have to remember your knowledge base is for the customers. You likely have much greater experience and expertise with the software and your needs are not your customers. Instead, keep track of how your users are looking things up and phrase things in their exact words.
A well-organized and easy-to-use online knowledge base will do wonders for your company's reputation. Businesses who take the time to properly document their software, eventually win the confidence of their users. An online knowledge base is an easy and cost-effective way to help your company stand out from the competition.
Do you want a free Knowledge Base Software?
We have the #1 Knowledge Base Software for delightful self-service help center starting at $0