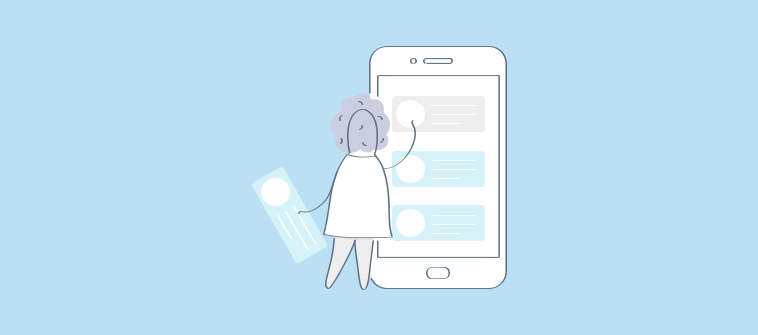 One of the best aspects of knowledge management software is that you can use it to create an FAQ section on your website. This section is dedicated to the key questions people are likely to ask regarding your business, products, or services. FAQ stands for Frequently Asked Questions and forms a significant part of various help websites of businesses.
Online FAQ tools allow you to create well-structured FAQs that enable your customers or prospects to find information and resolve queries instantly. This eliminates the need to reach out to your support staff, expediting the information-gathering process and problem-solving process.
A Well-Crafted FAQ Page Can:
Reduce your support tickets by a substantial number

Grow your leads

Increase customer satisfaction

Relieve your support staff from answering the same queries again and again
Most companies today create an FAQ section for their websites, but just for the heck of it. An FAQ page will not give the desired results if -
It lacks quality content

Focuses only on marketing your products or services

Doesn't cater to the requirements of your audience
Here are five tips that will help in improving your online FAQ platform:
Tips for a Better FAQ Section:
#1 Write for Your Audience
While creating FAQs, focus on who your target audience is. Brainstorm with your sales and support team on the frequent queries received by them, and accordingly craft the questions. Readers should instantly connect with your brand while going through the FAQ page. FAQs are both for existing customers who need the information to resolve queries and for prospects who wish to buy your product or service.
Key Tip - Choose an online FAQ maker that lets you write, edit, and upload content easily with its online document editor.

#2 Brand and Customize It
The FAQ section shouldn't be treated differently from the rest of your website. Like other web pages, it should have your firm's logo and brand name. Customize it using suitable fonts, themes, and designs. Let the FAQ section reflect your brand and its commitment towards keeping customers above anything else.
Key Tip - Handpick your favorite fonts and themes from our online document editor to customize your FAQ page.

#3 Avoid Duplicate Content
Do not repeat the questions on your FAQ page. Questions might be related to one another, but they should be solving different problems. Duplicating the content will confuse your audience, keeping their queries unresolved. The next thing they will do is, either reach out to your over the call or email or completely abandon your brand.
Key Tip - Use revision history to track duplicate content

#4 Provide Customers With Alternate Ways of Reaching You
You might give your best while creating the FAQ section, but in the end, you can't be in your customers' shoes. The questions included on the page might not be something your audience is looking for.
When they don't have an answer, they can either leave your website or reach out to you via call or email. Providing your contact details is obviously better in such a case. At least, you will still have the chance to resolve queries, convert leads, and keep them satisfied with your brand.
Key Tip - Keep all doors open for your audience - self-service through the FAQ, self-service software,phone calls, and emails.
#5 Keep Improving and Updating
The FAQ page of your site is a living and breathing document, as it constantly caters to your audience come what may. Hence, you can't keep it unattended. You need to nurse it with the utmost care by updating and improving it from time to time.
Check what's working and what's not, the total number of searches made by readers, popular and poorly rated articles, and much more. This treasure trove of valuable data can be instrumental in keeping your FAQ section up to date. Remove content that's obsolete or not used by your audience. Use the details of failed searches to create new content or update the existing one.
Key Tip - Get stats on how your FAQ section is performing with the help of reports.
Watch this video to understand you can improve your FAQ performance with insightful reports:

#6 Interlink Helpful Articles
Interlinking always helps and if you are doubtful about its performance, read Neil Patel's Guide to Internal Linking. Embed cross-linking to ensure that your audience doesn't leave your site dissatisfied and disgruntled with only half of their queries resolved.
For instance, if a particular section has terms that you feel readers might be unaware of, link them to the relevant articles in your knowledge base to explain those terms. Adopt a similar practice across your FAQ page to make sure your audience doesn't leave with unresolved queries and a heavy heart.
Key Tip - You can also include a search bar in your FAQ section to provide a seamless search experience to readers.
Examples of FAQ Done Right-
Look at these examples to get a gist of what a good FAQ page looks like:
1. Whatsapp's Clean and Clear FAQ with Separate Sections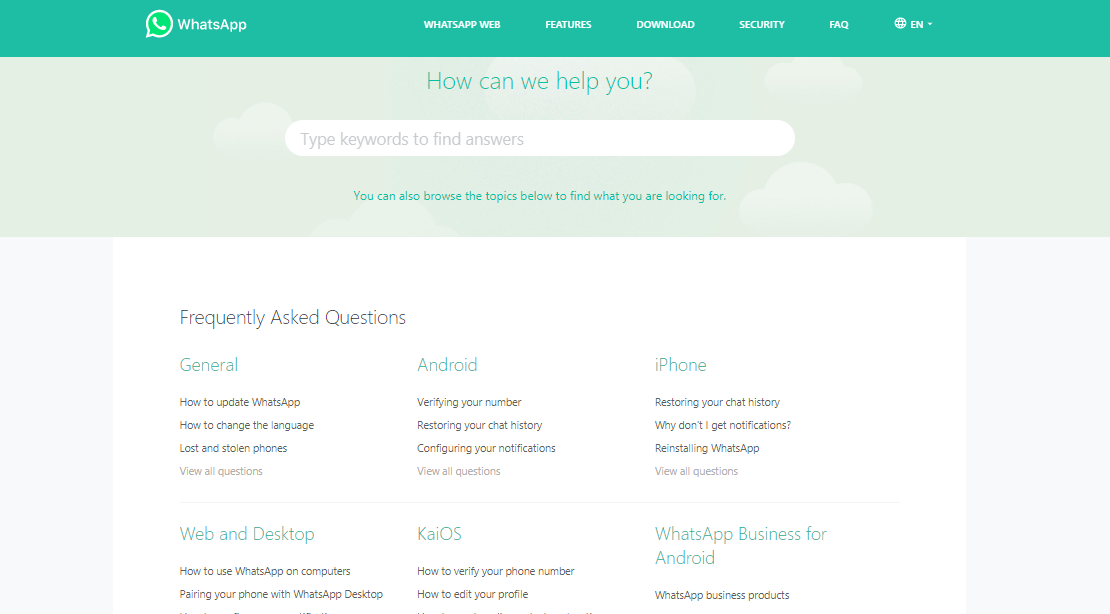 (
Source
)
2. Himalaya's Detailed and Structured FAQ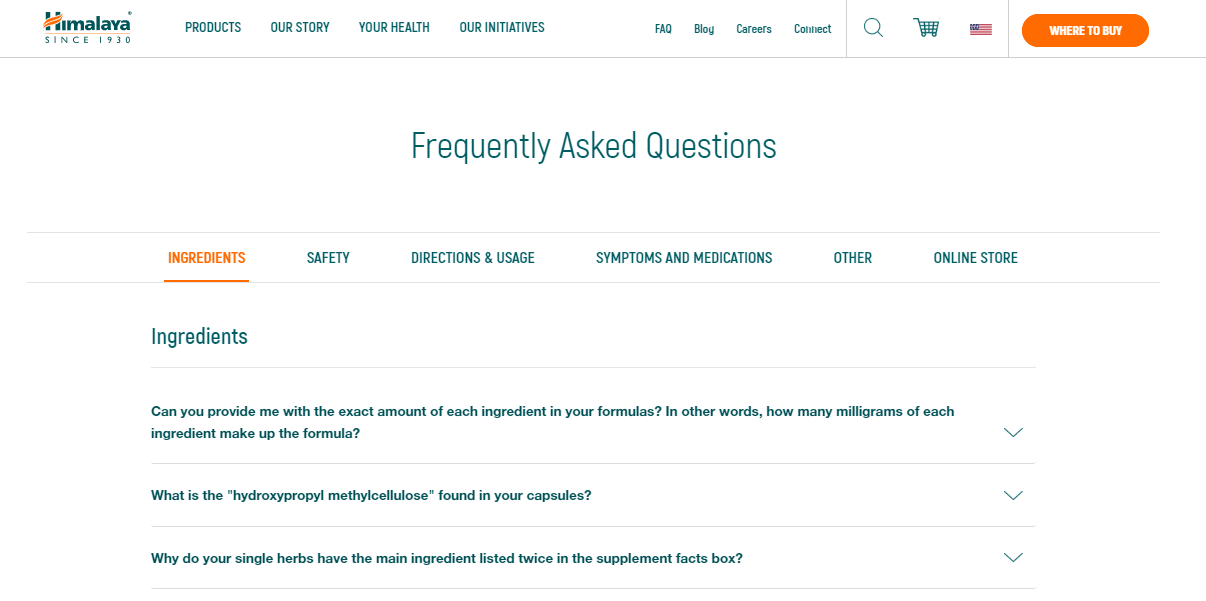 (
Source
)
FAQ - One of Your Website's Essentials
Your website is incomplete without a full-fledged FAQ section that your audience can access on any device - mobiles, tablets or laptops. Given the significant role it plays in keeping support tickets low and attracting new clients, companies have started incorporating this section on their websites. But, simply implementing it won't help.
You need to follow FAQ page best practices mentioned above and put in some efforts like -
Writing accurate and relevant content keeping your target audience in mind

Sprinkling multimedia across your page to keep readers engaged

Branding and customizing it for maximum impact

Updating it regularly with new content
Hope you find this article helpful.
Do you want a free Knowledge Base Software?
We have the #1 Knowledge Base Software for delightful self-service help center starting at $0