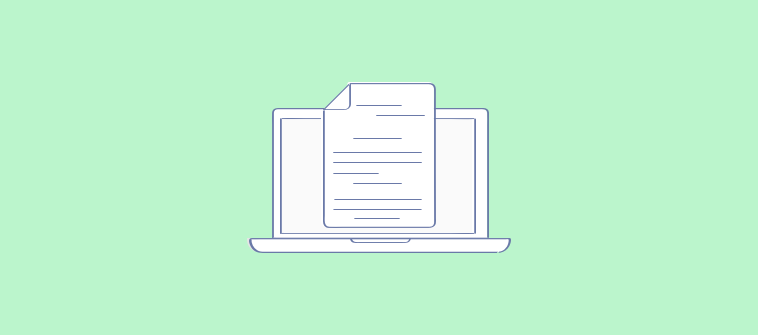 Providing quality products and services to customers is, of course, the priority of every business. But it does no good when customers' questions are overlooked, and there is no defined strategy to resolve them.
No matter how easy-to-use your product or service is, customers and prospects will always have some questions. You will need to answer them either through
calls and emails or

by creating a self-help FAQ section on your website.
Well, the former is tried and tested. It's the latter that we are going to discuss in this blog.
The self-help FAQ section of your website is instrumental in attracting prospects, keeping your existing customers satisfied, and bringing new leads as well as repeat customers. Its importance cannot be overlooked as this is one page that allows your visitors – be it clients or prospects to connect with you.
Their experience of resolving queries through FAQs can bring a big change in the way they perceive your brand. It can make or break your image. You can either have a happy customer, earn a new lead or visitors might just abandon your site in the pursuit of a better experience somewhere else.
Having a full-fledged FAQ section is a prerequisite if you are a big brand, a small firm, or a startup that just took a plunge into the online business landscape. It's more like a help section where visitors can go and solve their queries without taking the pain of contacting your support staff.
Benefits of FAQs
You might wonder – why to use FAQs when you have a living and breathing team that's fully dedicated to customer support? Well, the trend of incorporating an FAQ section is gaining traction because –
It cuts down the support ticket volume

The pressure on your support staff takes a sharp dip

More serious customer concerns come to the forefront

It eliminates calls, emails, and frustration on both the sides

It empowers your customers with self-help by providing instant 24*7 access to information
Now that you know how beneficial FAQs are for your business, let's look at how you can create online FAQs using FAQ software.
Tips for building excellent FAQs With Online FAQ Tool
Tip #1: Collate Commonly Asked Questions
Coordinate with the sales team and list down the common questions asked by customers. Once you have them ready with you, it will get easier to create FAQs. All you have to do is simply upload the file of questions to the FAQ platform.
Brainstorm with various teams to come up with questions that are likely to pop up in the minds of customers. While creating FAQs, it is essential that you include both generic and specific questions.
You can go through the conversations your support team had with customers and cull out the basic ones. As far as the less frequently asked questions are concerned, let your support staff handle them.
Tip #2: Structure Your FAQs
Simply writing questions isn't going to work. You need to structure the FAQ section meticulously to make browsing easier for visitors. Create a table of contents at the beginning of the page.
Drill down by including appropriate questions in each section. Group the questions by products, services, topics or tips, and tricks. This will make your FAQ section scannable, saving visitors from skimming through it in detail.
Tip #3: Sprinkle Some Visuals
Multimedia can weave magic into your FAQs. You will find different kinds of people online. Some would love to read, while others would prefer watching a video or going through an interesting infographic to grasp content.
In such a case, implementing a mix of text, images, and videos in your FAQ section is the way forward. This will give visitors an enhanced reading experience while catering to their needs in the best possible way.
Tip #4: Make Your FAQs Searchable
Power your FAQ section with Google-like search functionality that helps visitors find information instantly. Include a search bar where readers can type questions.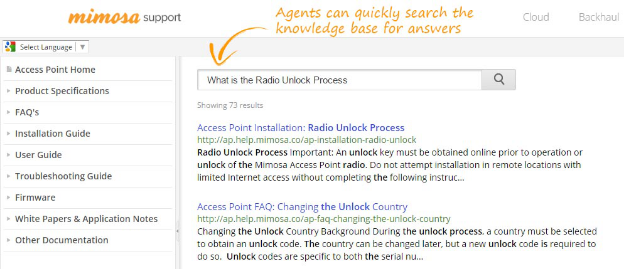 If you can auto-complete the questions as visitors start typing, nothing like it. Make sure that the frequently used keywords are included in your content so that whenever a visitor searches for a query, he or she gets a suitable answer.
Tip #5: Brand and Customize It
Treat FAQs like any other section of your website. It should have your firm's logo and brand name. Pick your favorite fonts, themes, and designs offered by FAQ software and create FAQs that are in alignment with your brand.

Visitors should be able to connect with you when they visit the FAQ page. In fact, the FAQ page should be created in a way that speaks volumes about your brand and its dedication towards customer satisfaction.
This video will explain how you can create beautiful and branded FAQs with FAQ software. Have a look:

Tip #6: Keep Improving Your FAQs
While creating FAQs, remember that you will need to update them with new information every once in a while. An online FAQ tool, like ProProfs knowledge base software, provides insightful reports on your FAQ performance.
Get valuable information like the total number of searches performed, popular and poorly rated FAQs, failed and successful keywords, etc. You can utilize this treasure trove of data to add new articles and update the existing ones.
Read More: Knowledge management System: The Complete guide
Watch this video to get the gist of how you can improve the performance of your FAQ section. Take a look:

FAQs form an essential component of your website. No matter how good your product is, customers can have issues with it – minor or major. To address these issues, all you need is a carefully-crafted and meticulously-structured FAQ section.
Create it using FAQ software that is powered by technology and promises stellar results.
All the best!!!
Do you want a free Knowledge Base Software?
We have the #1 Knowledge Base Software for delightful self-service help center starting at $0