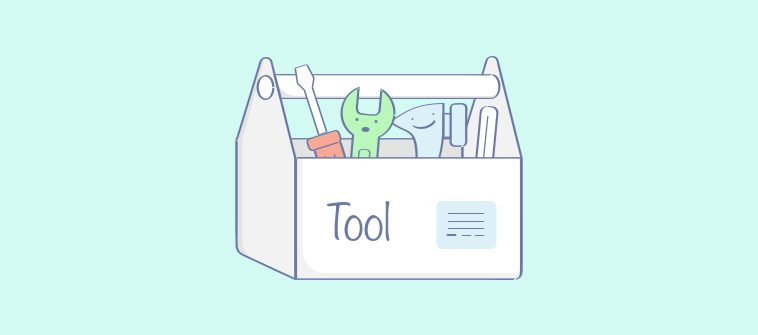 Keeping customers satisfied is paramount for any business, be it large or small. To achieve this, it's important to provide instant help that comes handy whenever customers need it. Today's customers are inclined towards self-service, which is encouraging businesses across a spectrum of industries to create extensive help documentation for their clients.
Help documentation can be created easily if you have a powerful help authoring tool in place. In this article, we will discuss what a help authoring tool is and how it can help you create comprehensive documentation for your customers.
Help Authoring Tool at a Glance
Are you wondering what exactly is a help authoring software tool and how it can help your business?
The answer is pretty simple.
A help authoring tool is mainly used to design, create, publish and maintain help documentation. It houses compelling features that enable you to write content with utmost accuracy, edit it any number of time and finally publish it with a single click.
Let's look at some of the major features of a help authoring tool.
#1 WYSIWYG Text Editor

When drafting help documentation, it is important to stay focused on writing accurate, pragmatic, and useful content. The WYSIWYG (What You See Is What You Get) editor allows you to write content from scratch and style it with the advanced formatting options it offers.
You can even upload word docs, PDFs and PPTs right into your document, using this one-of-its-kind editor. Not just this, you can even add images and videos to your document to make it more engaging. The editor works like MS-Word and lets you create documentation effortlessly.
#2 Contextual Help
The contextual help feature helps you provide a delightful learning experience to users. You can easily explain technical terms, concepts and provide additional help content wherever necessary to ensure that readers are left with no confusion. Contextual help can be provided on any page of your documentation so that your customers can be helped right on the spot.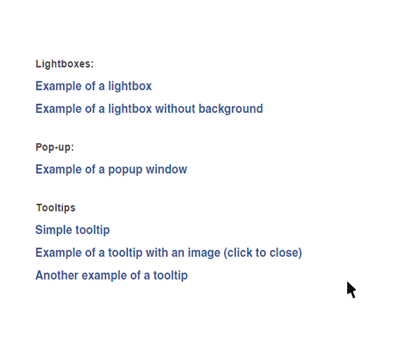 Add
popups, tooltips
, and
lightboxes
to your content to explain jargons and provide additional information. Popups can be used on web pages where a majority of users previously encountered problems. They can also be used on spots where you think users might need some extra information. Lightboxes can be used to explain technical terms in a faster fashion. Tooltips also help you provide instant help to readers, while they are navigating through your document.
Contextual help in the form of these tools allows you to build compelling web-based documentation that delights users every step of the way.
#3 Instant Publishing
After you are finished with drafting or uploading content, you won't have to send it via email to the editor, who will send it to the IT department, which will publish it when the IT technicians have time. A smart help authoring tool consolidates multiple steps for easy publishing of content. After you create a document, you can publish it as PDF, web page or HTML in real-time without worrying about coding at your end.
#4 User Roles and Permissions
A help authoring tool has advanced user roles and permissions settings. This is extremely useful when you want to bring your teams together to create and manage your help documentation. You can assign different roles of an editor, contributor, and administrator to different users and specific groups and make sure that your help document is well-managed and secure.
The tool also allows you to set workflows to track the status of help articles as they pass through multiple review cycles, till they get published. With revision history, you can even track previous versions of the article and look at the edits made, to spot errors if any.
#5 Customization and Designing Options
Designing an online help document in a way that it positively reflects your brand image helps you enhance your customer experience. A powerful help authoring tool facilitates you with a plethora of fonts, designs, and themes to choose from. Design your document such that it aligns well with your branding guidelines. Choose from over 600 fonts and select a theme of your choice to make your documentation visually appealing.
#6 Insightful Reports
An ideal help authoring tool also provides insightful reports that show how your documentation is performing. They give you actionable insights into the number of searches performed, successful and failed searches, popular and poorly rated articles, keywords that failed to give results and those that worked well, broken links, suggestions on new articles to be added, activities of authors and much more.
---
Here's a quick video on how you can analyze your document performance with reports:
---
This valuable data helps you bring significant improvements in your documentation. You can leverage this information to add suitable articles and improve your existing content so that it is of value for your customers. So, these are some of the major features of an ideal help authoring tool. With these cutting-edge features, it becomes extremely easy to craft an online document that comprises everything your customers need.
Once your documentation is published, it will serve as a self-help platform, from where your customers can find answers to any questions they have. This will ultimately:
Reduce your support tickets

Decrease the workload of your support staff

Keep your customers delighted

Take you on a positive growth curve
There are numerous uses for a help authoring tool. It can be used to create documentation, manuals, FAQs, guides and much more both for your customers and employees. But, not every tool you come across is perfect. You need to check out their features and functionality before selecting one for your business. Also, once you have such a tool in place, it can work its magic only if used in the right way.
Do you want a free Knowledge Base Software?
We have the #1 Knowledge Base Software for delightful self-service help center starting at $0