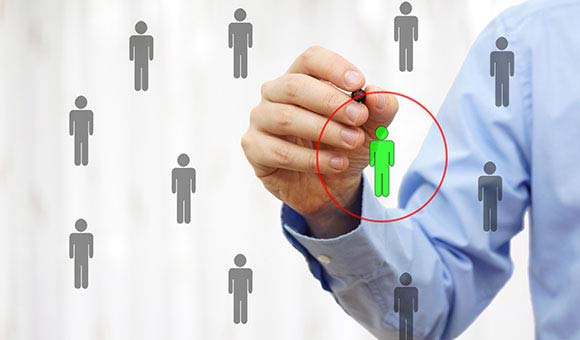 Finding the right person for your organization is beyond rewarding. It's a satisfying feeling when you can tick off all the checkboxes during the hiring process, but you are not done yet! The next step - the onboarding process, will be equally important in welcoming the new hire and ensuring the employee is smoothly integrated in your organization.
In my experience, it's the lack of an effective onboarding process that often results in employees leaving the organization in a very short time. Quite often, the approach is, "That's your desk; get on with it," throwing the employees at the deep end, left to fend for themselves. Not surprisingly, the industry data reveals that one out of every 25 new hires quit on the very first day. That's shocking!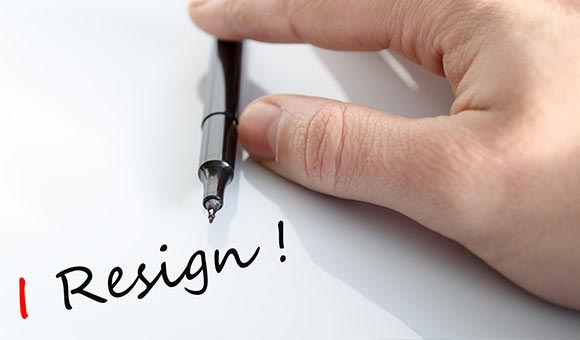 It's expected of organizations to respond by improving their onboarding processes and getting the new hire up to speed. While it may take some time and efforts, the efforts really do pay off in the long run - you end up with a confident new employee, happy to contribute to the positive team culture. A well-structured onboarding process will help the new hire develop a strong sense of both the product and the company policies, making sure they have all the tools and technology they need to get started right from day one.
So what can organizations do to avoid turning off new hires and ensure a productive and engaging onboarding experience? Let's walk through some time-tested onboarding basics.
1. Start the onboarding process well in advance
Use the time from the day new hires accept your offer and the day of their joining to get all the paperwork out of the way. That way employees doesn't have to spend the majority of their first day at work filling out a stack of forms. Stay connected with the employees during the period and assist them in getting most of this information filled out in advance.
It's a good idea to include the new employees in email discussions related to the work/projects they will be eventually assigned to, so they are in the loop by the time they arrive on the first day. Make sure to send out some casual messages or phone calls during the onboarding process to help them feel welcome and a part of the organization.
2. Make an announcement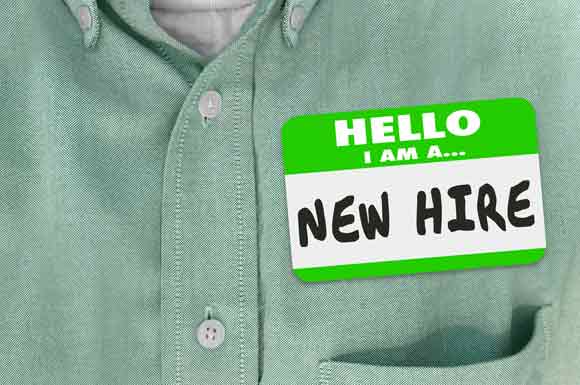 OK, so you just hired this wonderful talent for your organization. Make it a breaking news! Let the rest of the organization know about it. Shoot out an email to the team members with details about who this person is, the profile for which he/she was hired, and the reason why this person was deemed suitable for the position.
Ask new employees for information that they would like to share in this welcome mail as well. Help the new hire connect with colleagues as opposed to leaving it up to them to make new friends at work.
Arranging for a happy hour or a lunch with colleagues will also help bring people together get the new hires to adjust in the new environment quickly.
3. Establish a mentoring system
Fitting in with new team members can be an intimidating experience for most new hires. They are faced with a number of challenges - new faces, policies, a brand new company culture and new ideas. In order to make this transition easier, it's a great idea to introduce the new employees to a buddy - a point person for support and for asking questions.
New employees are usually eager to impress but often not sure who to ask questions from. Having them connect with a buddy who is dedicated to resolving their queries one-on-one and helps them feel right at home can go a long way. It sets up an important precedent for effective communication and interactions with colleagues.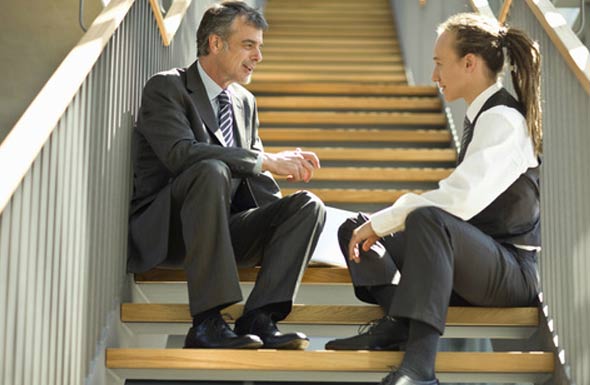 This can be a valuable strategy for organizations both big and small, a view that's also endorsed by Chase Clemons of Basecamp:
"A training buddy/point person is valuable for a few reasons: it lets that mentor fully focus on onboarding the new hire instead of juggling tickets, chats, calls, etc. at the same time. It gives you one person that's fully responsible for ensuring the new hire is trained."
If you have multiple folks doing the training, it's easy for things to get missed. It also gives that mentor the full picture on how the training is going. With multiple folks involved, no one person has a cohesive view of how things are progressing."
4. Provide detailed orientation during the first week
Quite often managers are in a hurry to get the new employees into their designated roles as soon as possible. This can confuse the new hires. Do not make the mistake of directing new employees to their work stations and effectively dump them off on their very first day.
Typically, the first week of an onboarding process should focus mainly on orientation - this will help the new employees ease into their roles. Employees are going to be more comfortable, gain a sense of belonging and familiarize themselves better with the company culture if ample time is spent on orientation.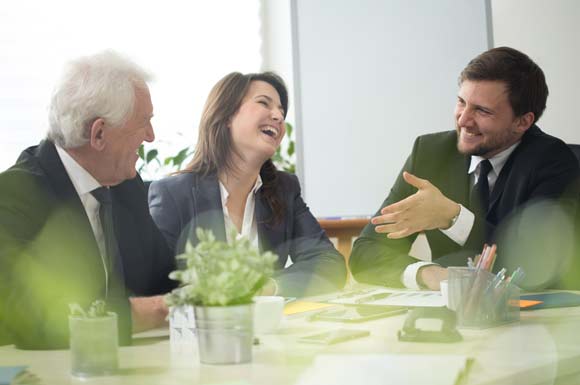 Dedicating sufficient time towards providing orientation will help ensure all the touch-bases are complete and that you have covered all the nuances and critical points that are the guiding principles of your organization. Try and share a schedule that lays out the various points on the orientation agenda. This could include things like:
Workstation login and password policies

Guidelines for handling software and licenses

Company social media guidelines and online brand management

Email protocols

Workload expectations

Workflow and reporting hierarchy

Decision-making process

Goals and milestones

Corporate culture

Communication channels during and after hours
5. Check in frequently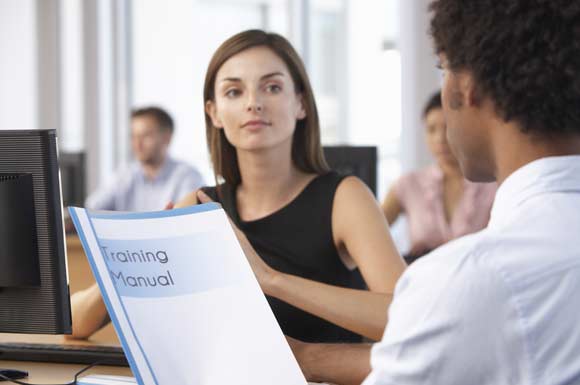 The first few weeks for the new employees in any organization are integral to their future development. The habits that they inculcate during this period are the ones that are likely to last - make sure these are the best ones. And what's the easiest way to ensure this? Ask them!
Checking in frequently with the new hires will help keep them focused and make them feel good about the progress they are making. A good process to follow is to check in with the new employees, along with their respective buddies, at the end of every day during the first week of their joining.
A simple chat asking them if everything was going as planned and whether they have any questions is all that is needed. Then, at the end of the week, a quick review can be initiated. Feedback sessions can be conducted on what you really liked about them and what can be improved along with setting up the game plan for the coming week will ensure they are on track.
6. Set up a knowledge base and keep it fresh
At ProProfs, we credit the success of our employee onboarding process to the development of thoroughly researched, comprehensive and frequently update internal documentation. We spend a significant amount of time documenting everything we can about the work that we do for all of our departments. From login details of the tools our employees use on a day-to-day basis and how the site works, all the way up to company policies and procedures - everything is well-documented in our internal knowledge base.
Building a well-documented knowledge base is an essential step in enabling new employees to follow in the right footsteps as well as in making them independent. It also allows the employees to have access to some solid reference that they can use when stuck.
To keep this documentation fresh and actionable, it is a good idea to break it down into several chapters and assign relevant chapters to new employees every day of the week to read and assimilate. This can also be assigned as a homework so employees will have some reading with them to bring back home. This will ensure that the finer points stick and that the company culture becomes firmly ingrained as a workable habit.
Tips for Creating a Good Knowledge Base
Conclusion
Hiring and onboarding an employee is a task that requires plenty of time and effort. Often, organizations have existing workplace technology in place that can be used to support the onboarding process, but they may not be using it effectively. In other cases, an organization may not have considered implementing a robust onboarding system due to financial or other concerns. Either ways, and for the reasons stated above, putting up a good onboarding process is essential for an organization. We would like to hear from you if you have implemented an onboarding system that works for you.
Do you want a free Knowledge Base Software?
We have the #1 Knowledge Base Software for delightful self-service help center starting at $0