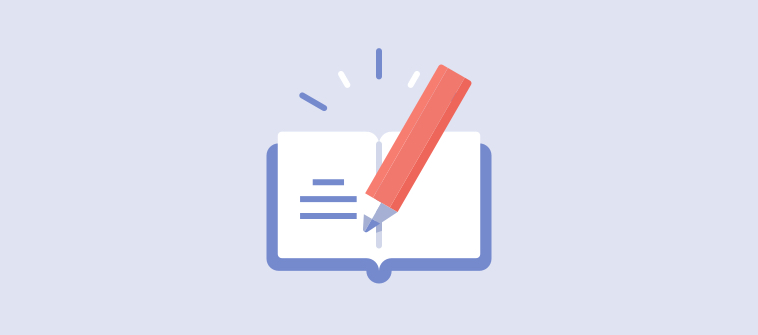 Did you ever imagine walking into the office on your first day at work and getting to know the key players from your team over doughnuts and coffee? Well, that's how the onboarding program at Zumper goes. Google leads the way when it comes to innovating onboarding programs and naturally excels at making employees feel welcome right from the moment they walk through the front doors on their first days at work. LinkedIn queues up a series of icebreaker meetings and lunch with the team for new hires. In fact, their onboarding program is one of the most anticipated ones for new employees, and rightly so.
Gone are those days when you walked into a new office with trepidation ringing in your very soul, only to be faced with a grim HR sternly laying out the rules and escorting you to your workstation. Employers all over the world are playing around with what used to be the corporate work structure of the yesteryears, or as we like to think before the likes of Google and Facebook revolutionized the idea of traditional offices with nap pods and engineering boot camps.
If you are a modern-day employer, the time has come for you to restructure the ways you conducted onboarding programs for new employees. This post will walk you through the essentials of onboarding, with special emphasis on the effectiveness of a knowledge base in the same.
Why do you need to onboard employees in the first place?
Okay, so what is the big deal about employee onboarding anyway? Studies show that companies with a functional onboarding system retain 81% of the new hires. If you are planning to hire new employees, you might want to walk them through their key responsibilities, for 73% of new employees want a comprehensive review of the company policies within the first seven days of joining an organization.
Having an efficient onboarding process helps you achieve the following, and a glance at them will tell you why you need to think about having a full-fledged system in place right from this business quarter.
Set up a welcoming work atmosphere
Taking care of tonnes of paperwork and firing up the computer or laptop are just some of the things that can be out of the way when you have a structured onboarding program. It provides a positive and welcoming atmosphere for new hires, so they feel at home right from day one.
Take employee retention to a whole new level
As the stats show, onboarding programs are directly related to higher employee retention rates the entire world over. If you want to retain your workforce for long, create a compelling onboarding program for your organization.
Enhance productivity all year round
Organizations with a robust onboarding program are 50% more likely to enhance productivity among employees, as studies show. Hence investing in a knowledge-base aided onboarding programs can be worthwhile.
What are the employee onboarding must-haves?
Effective onboarding aids in the improvement of the overall quality of your organization, making employees feel comfortable right from the start. Whether you offer assignment help tutorials or run a downtown advertisement agency, here are the key factors to keep in mind when designing an onboarding program for your new hires.
The timeframe of the onboarding program (when it starts and for how long it will run)
The essential list of first-impressions that you want your new hires to have on their first days at the office
What role do the HR professionals, co-workers, and team managers can play in a dynamic onboarding process
The significant work culture and office environment factors that every new employee must be made aware of
The primary goals you want to set for the new hires
The measurement and feedback processes for each of the new employees
Couple these elements with an organized knowledge base and you will have a fabulous onboarding program structure to welcome new hires to your company. Read on to find out the ways to do it with élan.
How can knowledge base become your go-to onboarding tool?
Did you know that training and onboarding programs for new employees shoot up over $13 million for large organizations? Well, the way around this fix is to have a structured knowledge base for the onboarding program, and here's how.
Make streamlined information readily available
Once you have a knowledge base in place that new hires can access, you can get many orientation duties out of your way. The onboarding process using a knowledge base is aimed at making the entire initiation process a lot smoother, and that's exactly what happens when new hires receive crucial information, all at one place.
Design an all-around and accessible onboarding program
Knowledge base-enabled onboarding programs do not have to be confined within the office premises. With a digital knowledge base, employees can read up on essential documents like non-disclosure or non-compete when they are on their way to work or just lazing in bed on a Sunday. With elaborate documents out of the way, they can focus more on the tasks when in office.
For reference you can watch this video on how you can design a good knowledge base,
Foster internal collaboration in your organization
If you are at a managerial post in a company, you would know it is imperative to get employees collaborating for day-to-day tasks to ensure optimum productivity. The same goes for an onboarding program using a knowledge base. New employees can fall back on the older ones and get acquainted with co-workers when using the knowledge base. That, in turn, fosters internal collaboration among new and old employees.
Miscommunication issues – especially the ones regarding vital company policies, ethics, and other formal matters – often give rise to complicated problems in the workplace. If you use a knowledge base-centered onboarding program, the chances of such errors come down to zilch. Digitized modes of recording and conveying information is thus a safe route you can opt for when it comes to new employees.
Take employee training to the next level
Sharing knowledge and promoting an efficient learning culture in the workplace lets you organize training sessions with ease. Employee training constitutes a vital part of the onboarding process, for it lets you tap into the potential of a new hire. Manage and organize training programs with ease when you have an accessible knowledge base for sharing and revising learning materials.
Create an inviting and engaging work atmosphere
Finally, who would not love to walk into an office to find all paperwork sorted in advance and a laptop or desktop configured with essential login settings? Having a structured knowledge base for the onboarding program can help you do just that. Complete paperwork through the digital platform before new hires walk in on their first days and enable the knowledge base to make them feel welcomed and enthused to work at your organization.
Summing it up
Google does it, and so do Facebook, Pinterest, Zappos, and Quora. So why fall behind? Get the management and training team together to design an accessible knowledge base for your organization if you do not have one already. Blend it with your onboarding program, and you can marvel at the awe-inspiring results it produces! Consult the suggestions above for starters, and pave your path to more employee retention in the coming years. It is the age to go digital, so what are you waiting for?
---
Recommended Reads:
How Knowledge Management System Increases Your Team's Efficiency
Things You Should Know About a Support Knowledge Base
Working With Knowledge Base Software For Your Help Desk
---
Do you want a free Knowledge Base Software?
We have the #1 Knowledge Base Software for delightful self-service help center starting at $0