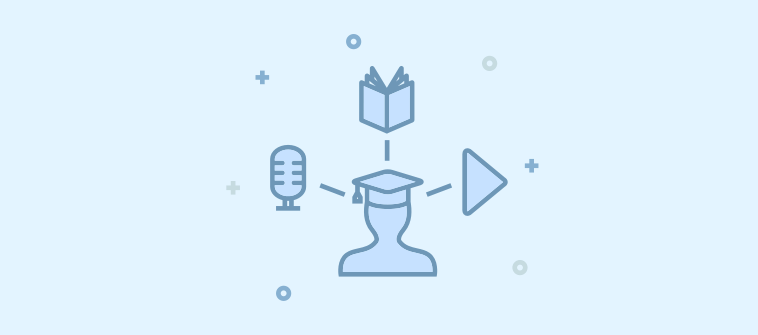 Hiring talented employees and retaining them is a top priority, as your business thrives on your workforce. The kind of experience your new recruits gain during the initial ten days of joining speaks volumes about your organization. Their chances of sticking or leaving your company are the highest in these days. It's a crucial time, an opportunity in disguise, to create a positive first impression on your new employees and this can happen only if you provide them with an inclusive and immersive on-boarding experience.
When you induct recruits into your firm, you need to have a streamline onboarding process so as to make them effective and engaged members of your organization. A smart and comprehensive online employee handbook is essential for you to make this possible.

Acclimatizing your new hires with your work dynamics, culture and your organization is paramount to make them productive and contented in the long run. Equipping them with the right information in their early days will help them blend in your organization fast. And nothing can do this work with as much finesse as an online employee handbook.
What Are Employee Handbooks?

An employee handbook is an online platform that has all the information your employees need to get acquainted with your organization. Detailed, defined and accurate, they are solely meant to serve new hires, not just in the initial days or months, but till the time they work for you. It gives them a crystal clear picture of their roles and responsibilities and your expectations from them. Further, it also acquaints them with your company's policies related to employment, promotions, appraisals, leaves, etc.
Besides helping you induct employees to your organization, an employee handbook also provide you other benefits –
Highlights the Perks and HR Benefits You Provide:

If you have a full-fledged employee handbook in place, you can easily flaunt the benefits you provide to your employees - both long term as well as short term. Perks like medical insurance, gratuity, house loan facility, are some of the things you can highlight in your employee handbook.



Builds Trust and Morale:

An employee handbook with clearly laid-down company rules and values on equality and misconduct builds the morale of your workforce and prevents them from indulging in unethical behavior and malpractices, that may harm your company.

Drives Better Decisions:

Managers can refer to your employee handbook while taking decisions related to employment, disciplinary action or misconduct of their team members. With clear cut policies mentioned in your handbook and duly signed by your employees, it would mandate strict adherence. In situations where rules are breached, managers can look through the employee handbook before taking any major decisions.

Builds a Level Playing Field:

Having all your policies and procedures written in your employee handbook assures employees that they are not being discriminated. Giving them equal and fair treatment is important in order to prevent executives from taking legal actions. Clear mention of your firm's policies and standard operating procedures is a testimony to your intent of providing a level-playing field to all employees. It also lets you defend your organization against any legal claims made by your employees.

Decreases Ramp-up Time:

A comprehensive handbook helps you in employee onboarding, which reduces ramp-up time for employees, thus helping them become productive and effective resources of your organization. With the ramp-up time reducing, it becomes easier for your new recruits to attain heightened productivity, build healthy relationships in the workplace and contribute effectively to your firm's growth.
What Should Your Employee Handbook Comprise Of?
Besides general workplace guidelines, your online employee handbook should have relevant information about your code of conduct, policies related to employment, leaves, appraisals, promotions and harassment, rules related to retirement and the process your firm follows to address complaints.
It should also have information on how to claim work-related expenses, policies on whistle-blowing and data protection. In addition to this, it's essential for you to provide detailed guidance on the roles and responsibilities of your employees and deliverables expected from them, in your employee handbook.
Wrapping up
Hiring and most importantly retaining employees is not a child's play. Encouraging people to stay with your organization and contribute towards growing it and in turn, providing them with decent salaries and comfortable and competitive work environment, is quite a challenge. You need to have a focused and employee-centric approach if you want things to go your way. After all, your workforce is the life-blood of your business, hence, keeping it fine fettle is your first and foremost responsibility.
A well-defined, meticulously-structured and content-rich employee handbook helps you a great deal in keeping your workforce happy and satisfied. It introduces them to your firm, helps them in crisis situations and supports them at every step. Try creating one for your business and look at the difference it brings to your business.
Do you want a free Knowledge Base Software?
We have the #1 Knowledge Base Software for delightful self-service help center starting at $0