A cloud-based knowledge base, also known as SaaS knowledge base software is an essential tool that helps companies encourage knowledge sharing among employees as well as improve customer experience without running a call center.
While a cloud-based knowledge management system is much easier to manage than say an open source or installed knowledge base software, here are 8 tips you can use to ensure your knowledge base is healthy and effective.
1. Use existing files and docs
What many people often assume is that a knowledge base is a place to write how-to-articles for a customer support FAQ. While it's true that you can easily create help articles using the knowledge base's (what-you-see-is-what-you-get) WYSIWYG editor, you can also reuse existing materials to quickly create help docs, manuals, and user guides.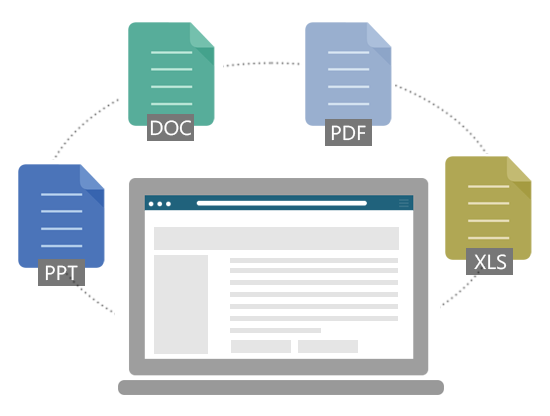 For instance, you can create help articles instantly by importing Word documents or HTML files. What's great about a cloud knowledge base is that you can easily import content in tools such as FrameMaker and RoboHelp. Make sure you take advantage of this and use the knowledge base as secure online repository of all your important files, docs, and documentation
2. Create content collaboratively
A cloud-knowledge is software that's designed to facilitate team collaboration. This is one of the reasons why creating content in a cloud-based knowledge base is easier than in an open source or installed an alternative.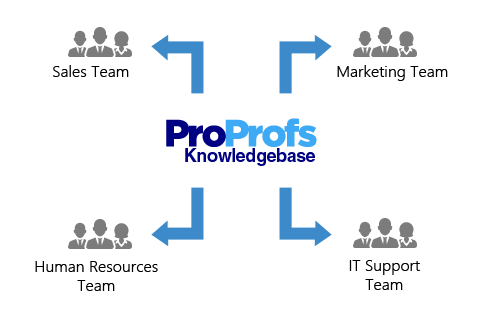 Companies can build a team of writers and editors to collectively create an online knowledgebase. This makes it possible to have a geographically dispersed workforce to come together and share their knowledge on a single platform. As a result, the process of
creating technical documentation
is greatly expedited and you can create
training manuals
, user guides or even
online wikis
in no time with a team of freelance writers, in-house editors, and other employees.
3. Set-up a rock-solid review process
While working with the team of writers and editors helps you create content faster, it also can result in errors in the documentation such as incomplete or invalid information, grammatical mistakes, typos, Intellectual Property infringement etc.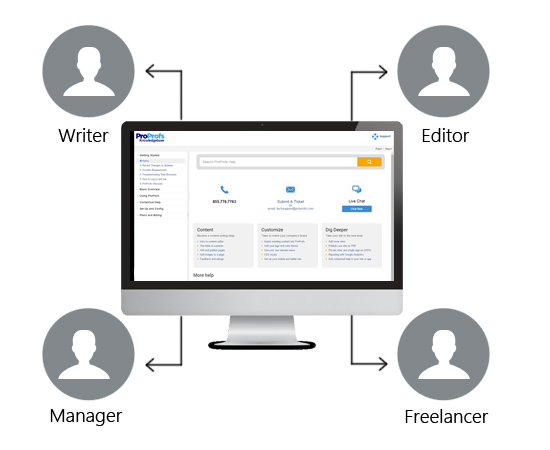 With a cloud-knowledgebase, you can easily set-up workflows so that a piece of documentation is never published unless approved by the final stakeholders. As for stakeholders, you can assign roles and permissions to your internal team of knowledge base users, so that a group can have only right to create content but not edit and vice versa. Finally, you can keep the publishing right to yourself or a few people you consider appropriate.
Setting-up a solid review process helps you to avoid such errors and also possible legal hassles and; luckily, a cloud-based knowledgebase automates the entire review process for you.
4. Keep your content relevant and secure
Okay, you worked with your team of writers and editors to create all the content your business needs, you also imported some existing content and are done with the review process, as well. Now you're all set to hit the publish button and put your documentation out there for the readers.
But hey have you considered, who will be your readers and how will they access your content?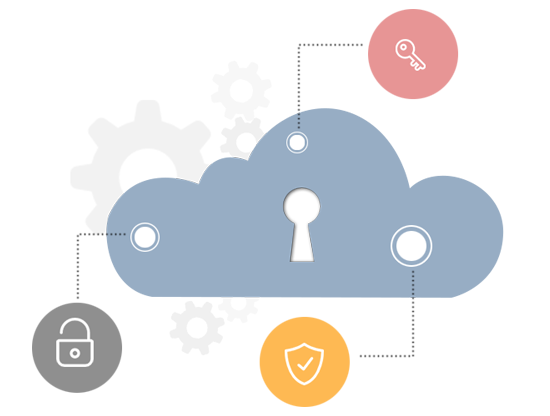 This is important because you want to show only that information that is relevant to readers, at a time you might want to even hide an entire section of your knowledge base from a certain audience.
For instance, let's say you released a new software update and wanted to test it only in a specific country, for example, muchmoremany's sake, let's say it's France. Now, that you have released the update you have also added the corresponding documentation in your knowledge base. What you can do is use conditional content rules so that the documentation show up only in the French version of your knowledge base while being hidden in other languages.
This is just a simple example of how you can keep your content relevant to readers based on their language. Similarly, you can control access to content using a number parameters from URLs, IP address, SSO, devices being used to view the much more.
5. Make sure information is easy to find
Once you have the content up in the online knowledgebase, you have to ensure that readers will be able to easily access the information. This is part where you need to think about the UX/design and navigation elements of the knowledge base.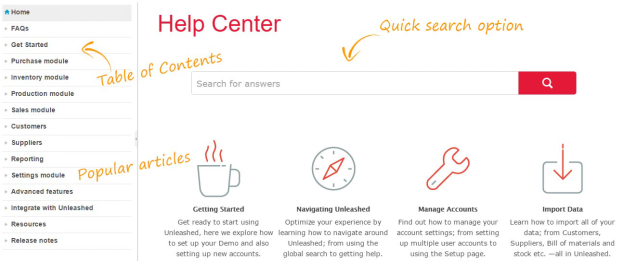 You look up the examples of some well-designed knowledge base out there, but here are some basic things you can start with:
Add a search box so that readers can type keywords to locate information
Link out to popular articles and questions from the home page of your knowledge base
Create an easy-to-understand table of contents that has folders, sub-folders & pages
Embed live chat (this is optional) to offer real-time support in your knowledge base
6. Frequently Update & Revise Information
It's bound that your knowledge base will grow as you business grows. The good thing is that you can effortlessly scale a cloud-based knowledge base, unlike an open source alternative where you need a skilled IT team to do it for you.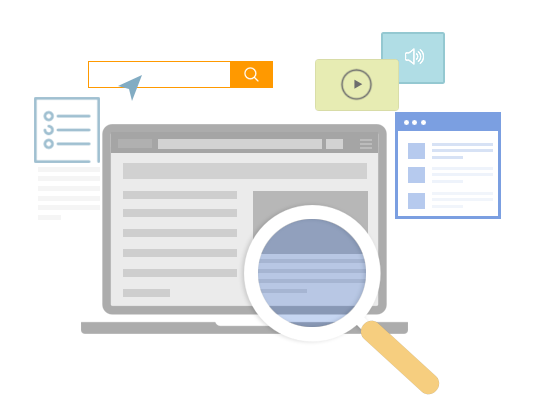 While the size and scale of your knowledge base is a barometer of your company's growth, managing a large-scale knowledge base can become challenging. You need to ensure that the content is fresh and relevant to readers, and a cloud-knowledge base comes with built-in features to help you achieve this.
One such feature is "Merge Tags" - which makes it really easy for you to update the content in your knowledge base - especially if you have multiple sites with similar content. Another important feature is the revision history, which as its name suggests, show you the revisions made to the documentation. This makes it easy for you to track changes and also easily roll-back to earlier changes - if so required.
7. Get more done with context-sensitive help
A SaaS knowledge base software can be used to create more than just software documentation. You can use it to create context-sensitive help - which is basically small snippets of help content that you can embed in your product or applications.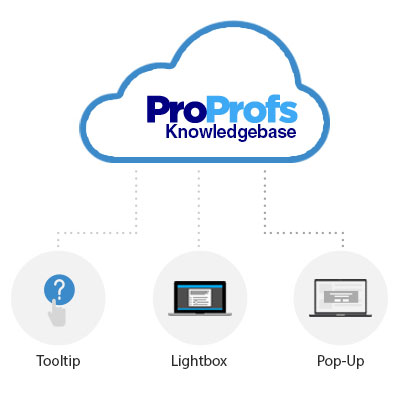 A common example of context-sensitive help is a tooltip - which you can place on the interface of your application or product. This helps customers to access help content, instantly, whenever they have questions while using your product. Similarly, you can create light boxes, pop ups and more that are perfect for onboarding users faster onto your product.
Context-sensitive help is a great way to offer a memorable and delightful user experience of your product. If you are not using these; already, then check out these examples and try creating one yourself.
8. Integrate with other enterprise software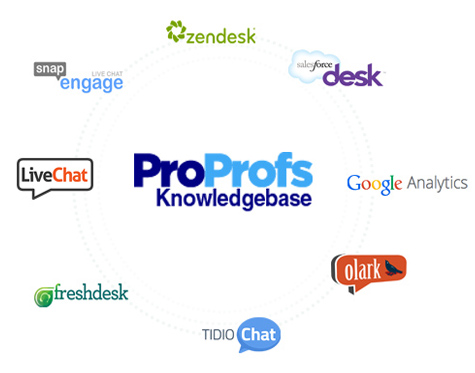 While the
top online knowledge base software
works perfectly as customer support tool or a knowledge management software, you can get a lot more done by integrating it with some of your favorite tools.
For instance, a popular integration is with help desk ticketing systems such as Zendesk or Freshdesk. This allows you to do a number of things such as allow support agents to access the knowledgebase for within Zendesk and resolve queries faster. Conversely, you can collect tickets directly in your knowledge base and send it automatically to a ticketing system like Freshdesk.
Similarly, you can integrate with a number of tools from CRMs, email marketing software, live chat systems and much more.
Do you want a free Knowledge Base Software?
We have the #1 Knowledge Base Software for delightful self-service help center starting at $0