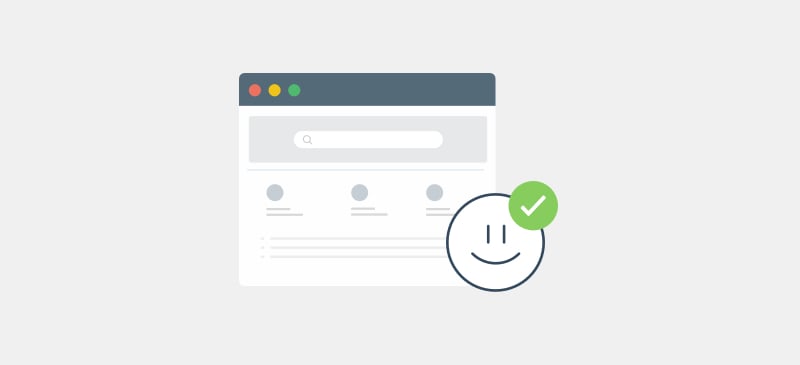 "We've had three big ideas at Amazon that we've stuck with for 18 years, and they're the reason we're successful: Put the customer first. Invent. And be patient." – Jeff Bezos
When the man of mettle himself says that putting customers at the forefront and being patient with them can lead you to success, you are bound to listen.
In a recent discussion at the Economic Club of Washington, Bezos shared that the secret sauce behind the ravening success of the trillion-dollar firm is its obsession with customers.
Amazon's example is a source of inspiration especially for businesses that are struggling to cope with the altering needs of customers and make a mark in the online landscape.
Customer Service – a Tricky Challenge
Handling clients is a herculean task. You cannot go overboard, and you cannot sound disinterested as well. You always have to maintain a thin line and hold yourself back when your patience reaches its brim, on answering the same queries again and again.
No matter what mood you are in, how your day is going and what's running in your mind, your attitude towards your customers has to show that you CARE.
The Internet is filled with memes describing how clients want everything perfect and at their fingertips. But you aren't a magician with a magic wand, are you?
But can we blame clients? No, we can't!
The credit for sky-high expectations of clients goes to the digital wave that has engulfed the entire world. With the onset of digital, a click is the shortest distance one needs to travel to get something, be it clothes, food or information.
With clients used to such stupendous speed, they are bound to go berserk if their queries aren't solved on time or if they have to wait for a long time to connect to a customer support representative. Inefficiency to address customer queries builds up frustration in your support staff as well as your customers, thus, withering the company-client relationship.
To corroborate this, I would again cite Amazon's example.
According to an excerpt from "The Everything Store – Jeff Bezos and the Age of Amazon", Jeff Bezos conducted a meeting some years ago, where he challenged the baseless claim of Amazon's VP of customer service that the call hold time of customers was less than a minute. He called up the customer care helpline number and waited for four and a half minutes before an executive finally picked up the call.
Imagine what happened then.
The VP of the firm resigned the same year.
This shows how important customer service is for businesses.
The Emergence of the Online Help Center
The intense competition existing in the market today demands firms to pull all stops and come up with innovative and future-ready ways to delight clients. Providing customers with pragmatic solutions that are backed by path-breaking technology and impactful strategies is the only way forward, to stay ahead of the curve.
One such compelling solution is the online help center.
In simple terms, it's a web-based platform where you can store information about your company, products, services and absolutely anything that you want your customers and agents to be aware of.
It's a central platform that can be accessed anytime and from any device, providing readers the flexibility to use it as per their convenience.
Building an Online Help Center Helps You Kill Two Birds with One Stone. Here's How.
1. Help Center for your support staff – Once you have created a help site and filled in the necessary information, your support staff can use it while addressing customer concerns. It eliminates the need to sift through multiple documents to find the right answer to a client's question.
Key benefits –
It saves your support staff a significant amount of time as they can find answers quickly at one central location and share with customers instantly.

The productivity of your customer reps swings upwards as they can divert their time and energies into something more important.
2. Help Center for your customers – The help site you create can be used by your customers to solve queries in a jiffy. As per Forrester, a whopping 70% of customers prefer the self-service option over calls or emails.
This is a testimony to the fact that clients are gradually shifting to the Do-It-Yourself approach with the sole intent to resolve queries quickly without any external support. To meet this rising requirement, all you need is a help center equipped with relevant content to provide your clients with the right help at the right time.
Here's How You Can Create Help Sites:

Key benefits:
It brings down customer tickets considerably.

It keeps your customers satisfied and happy as they don't have to reach out to your support team every time a question pops up in their minds.
Best Practices for Best Results
Given the scores of benefits it offers, you have finally decided to create an online help center for your agents and customers.
But the question here is how can you enhance the performance of your help site. Like you, many firms are going the extra mile to create a happy clientele. So how can your help center act as a competitive differentiator?
Let's look at some of the best practices adopting which will help you bolster the performance of your help center.
Provide contextual help – To help your agents and customers make optimum use of your help center, it's paramount that you keep it simple and sober. While you cannot avoid the technical jargons, you can always explain them and provide additional help content wherever needed, using tooltips, lightboxes, and pop-ups.
Include images and videos –

Support your content with the help of images and videos, to provide complete understanding to readers. Many times, plain text is not able to convey the meaning across in the right way. Relevant images, videos, and infographics can weave magic into your help site.

Make it visually-attractive –

The cliche – "Never judge a book by its cover" is true but it doesn't stand firm in the online arena, where – 'out of sight means out of mind'. To make sure that your help site always appeals to your customers and to strike the right chords, brand it beautifully using fonts, themes, and designs. Be minimalistic and give your help site a professional and perfect appearance.

Keep it mobile-friendly –

According to

Statista

, the number of mobile phone users is set to cross the five billion mark by 2019. This mandates that your help center be mobile-savvy so that your customers and support staff can access it on-the-go, without any limitation of time and place.

Make it searchable –

Providing relevant page and content-related suggestions to readers, while they are navigating through your help site makes sure that they get a seamless search experience. The more easily-searchable your help site will be, the better it will serve your agents and end users.
ProProfs Knowledge Base Software – the Ultimate Game Changer
You can achieve a striking, professional and best-in-breed help site, only if you have the right knowledge base software in place. Packed with powerful features and backed by sophisticated technology, ProProfs Knowledge Base software is your ultimate choice for building a help center for your business.
The smart settings and robust integrations it offers, further make it a tempting option for any company looking to create an online help center.
While the market is swamped with various software that promise exemplary results, we at ProProfs take pride in the fact that we have been able to provide companies from across the globe, practical and futuristic solutions. ProProfs Knowledge Base software is our flagship product that helps you create your very own online help center in minutes.
Conclusion –
Whether it be for your support staff or clients, a versatile and fully-functional web-based help center crafted with precision, keeping in mind the requirements of users, can help you win the online battlefield with grace.
With a sea of firms vying for customer attention in the online arena, you can easily keep the trust of your customers in you, intact, by providing them with instant and accurate responses to their queries.
The work doesn't end after you've created a help center. You have to keep updating and improving it and success will surely come your way.
---
Recommended Reads:
Why a Searchable Knowledge Base Is the Best Thing for Your Business
5 Companies With a+ Knowledge Management Skills
Importance of Knowledge Base Software for IT Teams
7 Useful Tips You Should Know Before Buying The Best Knowledge Base Software
---
Do you want a free Knowledge Base Software?
We have the #1 Knowledge Base Software for delightful self-service help center starting at $0