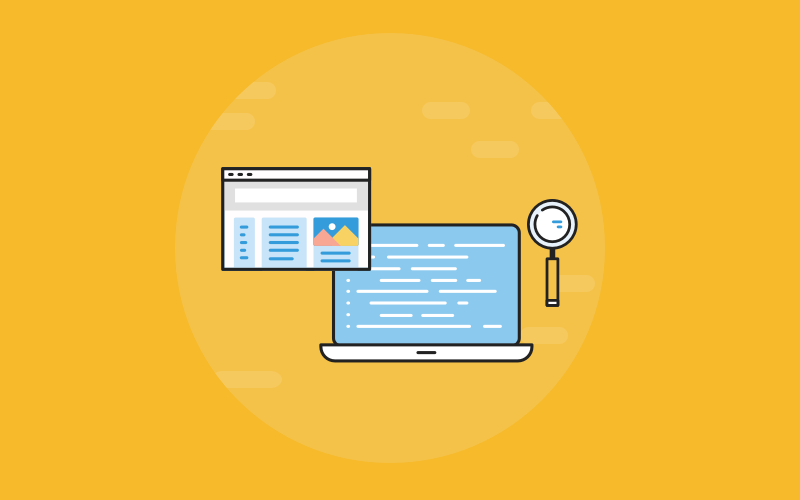 Give your customers an exceptional browsing and problem-solving experience!
The face of technical documentation is undergoing a massive metamorphosis, thanks to the phenomenal progress technology has made over the years.
It is impacting a brand's image immensely, hence, businessmen across the globe are altering their strategies and actions to meet the changing demands of consumers.
A recent survey on technical documentation by SDL mentions the increasing importance of documentation in the global markets.
94% of customers consider it important and useful to have information on one single platform
53% of customers tend to use technical documentation to understand the product before purchasing it
Gone are the days when such documentation was carried out manually and considered unimportant. The perceptions of businesses have changed radically, and creating technical documentation is now seen as indispensable to climb the success ladder.
The reason behind this is simple.
Documentation is done for the sole purpose of making it simple for customers to understand the architecture and work dynamics of a product or service.
Do you think that they will ever be happy with your product if they cannot comprehend its functions and solve the related queries, in the first place?
The answer to it would be a straight NO.
The famous quote by Sam Walton will be enough to explain what I am trying to.
"There is only one boss - the customer."
I know you will agree with this.
Regardless of the industry you are into and the part of the world you operate from, you cannot afford to take your customers for granted.
Wondering how something like documentation can affect your customers?
Trust me; it is one of the differentiating factors, that can help you stay ahead of the curve, provided you do it right.
It's one thing your customers will read thoroughly before and while using the product. In fact, it's the only thing your customers will browse through to solve their queries in the first place.
If the experience is smooth for them, you've got them. And if not, think that you are on the road to losing a customer. Now think again, can you go wrong with technical documentation? You know the answer.
Technical documentation done with finesse has the potential to elevate your sales significantly. This is because, the better your documentation, the more customers will be interested in navigating through the document time and again, as per their convenience.
If you are venturing into a new business or are struggling to improve the existing one, I would say, focus on creating technical documents that are interesting, attractive and easy-to-navigate for the better understanding of users. You might feel as if documentation needs just a token of importance, but believe it or not, it's one of the best ways to let the product talk to your customers and solve all their queries in a jiffy.
Creating technical documents is an art, if done in an ideal way, can yield wonderful results in the form of satisfied customers and improved sales figures.
But did you ever give it a thought as to why you need online technical documentation for your products?
Firstly, without full-fledged documentation in place, your customer support teams will constantly be bombarded with calls from customers having trivial as well as significant issues with the product.
Secondly, users will always be dissatisfied as every time they face trouble while using the product, the only option they are left with is to call up your customer support center.
And this is literally irritating.
I can say this with the utmost confidence because, I myself, do not prefer making the call every now and then for basic problems.
If you seek a positive growth trajectory for your business, bring technical documentation to the forefront and give it the attention it deserves. Online technical documentation can be in various forms like - manuals, user guides, help centers, wikis, etc.
Here, I am going to list down a few nuggets of must-dos for best-in-class technical documentation.
Visually Appealing -
Make your online document interesting and engaging to read.

Introduce images, graphics, videos, audio, wherever required so that the document doesn't look plain and boring.
Even if your document is informative but lacks the x-factor, it won't last long in the market, since, humans tend to get bored quickly. Hence, a dull and drab document is a turn off for them.
Informative -
The help documentation should be rich in relevant content, that can help consumers while they use the product.

Do not include information that is not related or that confuses your target audience. Be specific and to the point.

Do not beat around the bush and wherever technical jargon is used, ensure that you have certain pop-up tools that explain the meanings of those terms.

The relevance of the content can be a big difference in your customers ' recommending the product to others. As per the

SDL survey

, 73% of the respondents stated that they are more likely to suggest the product to others if the content is helpful.
Compatibility -
Since customers are more smartphone-savvy these days, ensure that your online technical documentation is compatible with various mobiles, tablets, operating software and browsers.

Eliminate the restrictions of place and time as they will be able to access the document anytime and from anywhere.

One of the top observations made in the

SDL survey

was that 65% of the respondents prefer content in multiple formats and the survey also highlighted the increasing popularity of videos to understand technical information.
Step-by-Step Pointers -
For instance, if you are explaining how to use a particular product, it's ideal to keep the information in the form of steps and a structured table of contents, so that customers have a clear idea of what to do first and what to do next.

This will significantly reduce customer tickets as they will have a guide in place to cruise them through the product installation and usage process.
Make it Searchable -
While creating online technical documentation, it is recommended that you embed a search feature in it, to enable users to find the right information at the right time, with the help of suggested pages, videos, etc.

Also, include cross-referencing and breadcrumbs to make the help document easily searchable for users. Such an easy-to-use interface will be instrumental in giving users a seamless browsing experience.
Know Your Audience -
While creating a technical document, it's important that you understand your target audience, in and out.

Whether you are targeting the employees of your firm, through internal documentation or your existing or prospective customers, through external documentation, make it a point to tailor the electronic document according to their needs.

They will like it only when they can relate to it, hence, infuse elements that show that you have put in considerable efforts to customize the document for your customers or employees.

The survey by SDL spotlighted that 81% of the respondents prefer to have content in their native language, which shows the extent to which you will have to customize the information for different users.
Sounds good, isn't it?
You can do all of this for your online technical documentation, using high-quality technical documentation software.
This newfangled tool is a must-have to create documentation of any kind, be it user guides, online manuals, FAQs, and other such instructional material instantly, without any coding or IT support.
What more?
Publish your content in the form of an e-book, web page, PDF, or any other form, as per your convenience.
If you are a product-based company, having fully-blossomed online technical documentation will work wonders as you will be able to centralize an ocean of information in one place, giving your users a delightful experience.
Say No to Poor Documentation
Just having technical documentation for the sake of it, won't suffice. Poor documentation can tarnish your firm's image and create a negative perception of your brand in the minds of customers.
It can malign your image as well as your company's.
Creating cutting-edge online documentation can look like a mammoth task, but believe me, it isn't if you use the right software like a knowledge base.
And herewith documentation, I don't just mean the external documentation, but also, the internal one, that your employees have access to. Putting documentation on the backburner is sure to make your days harder as your reputation will go for a toss.
As Warren Buffett's said - "It takes 20 years to build a reputation and just 5 minutes to ruin it."
And it does take!
Some More Must Do's
While creating any kind of technical documentation, make it a point to keep the content crisp, to-the-point, aesthetically-appealing, and most importantly informative.

Avoid making the document too lengthy and repetitive. You do not want your users to discontinue reading the document, right?
Bring value to the document and make it user-specific and insightful so that your employees or customers, gain something while browsing through it.
Be clear about your goal, and this should reflect in the document.
How Does It Serve You?
Uniquely-designed technical documentation is an opportunity to present yourself in front of your customers and employees, in a good light.
However clichéd it might sound, but it still stands true that the first impression is the last impression.
This is because, once, a perception is built, it will take you tremendous efforts to break that and create a new one. And I don't think that you wish to be back in square one. Do you?
Apart from this, carefully-built technical documentation has some added perks as well. Top-of-the-mind brand recall, fewer customer tickets, reduced workload, and above all, a sense of mental peace that comes when you see your customers content.
A beautifully-designed and carefully-engineered technical documentation is your go-strategy for heightened customer satisfaction, increased sales figures as well as enhanced goodwill in the market.
Key Takeaway
Ignoring technical documentation is a big NO.
Give full attention to it, especially if you want to stay connected with your customers.
Online documentation is the best way to interact with them with the help of content.
Keep the document rich in content, graphics, and videos to strike the right chord.
Do you want a free Knowledge Base Software?
We have the #1 Knowledge Base Software for delightful self-service help center starting at $0