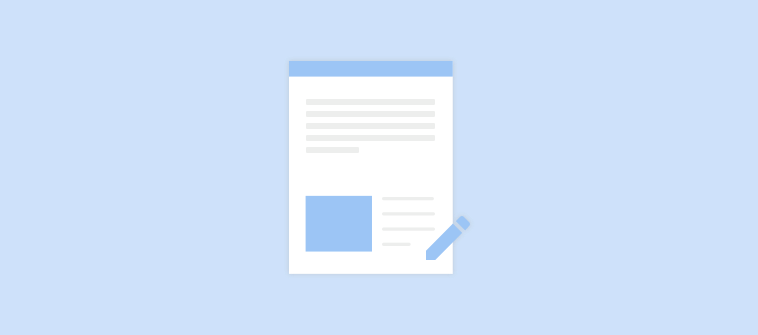 SaaS documentation is one aspect of an organization that deserves considerable attention but receives very little. It's often put on the backburner due to the common perception that it's not as valuable as other tasks that help firms clock more revenue or grab more customers.
However, times are changing and this common perception is slowly fading.
Businesses have started realizing the vast potential of SaaS documentation and how it can help them put an end to the crippling churns and create long-standing relationships with customers.
SaaS Product Documentation - Need of the Hour
The emergence of SaaS has generated ripples across industries and raised the mercury levels of the already intense competition among firms. With every firm striving to implement SaaS in their work dynamics, it's clear that it has become a precursor to surviving the race.
Talking specifically about SaaS product documentation, it has become a prerequisite for firms aiming to scale their business, cut customer tickets and generate more revenue. The documentation is highly instrumental in making your software product customer-friendly and empowering your clients with self-help, with the sole aim to give them the freedom to solve queries instantly.
A carefully-engineered SaaS product documentation also helps you increase conversions and onboard customers faster. You can easily educate them about your product in lesser time and make them self-reliant in a way that they can address any concerns they have on their own, without raising a ticket. This eventually decreases churns and also cements the bond with your clients.
A compelling online product document promises a positive experience to your customers, thus elevating the goodwill of your brand in the online market. Making SaaS product documentation a critical part of your business strategies proves highly beneficial and renders your business successful and profitable in the long run.
Tips to Create an Unparalleled Saas Product Documentation
Building a SaaS product documentation is as easy as it is difficult. If you have done the background work well, the process is literally going to be a smooth sail, but if you miss out on identifying crucial elements, the job can get a tad bit tougher.
Are you planning to create online product documentation?
Follow these simple tips to get started:
Know your target audience

Decide the documentation kind

Author from scratch or import existing files

Keep it simple

Work on the visuals

Provide the right help at the right time
Let's dig deeper into these tips and see how they can help you create a perfect SaaS product documentation.
#1. Know Your Target Audience
Before you start creating the documentation, you should be clear on who your target audience is. Ask yourself a few questions like:
Is this documentation for internal use or is this strictly for customers?
Is the online document for both employees and clients?
Once you are sure about your target audience, it will become easier for you to define your document and fill in relevant content that's specifically written keeping in mind the end users.
#2. Decide the Documentation Kind
The next step is to determine your documentation preference - whether you wish to create a manual, a how-to guide or an FAQ. After you are clear on this, you can easily create content that aligns with your documentation style.
#3. Author From Scratch or Import Existing Files
Now it's time to include content in your product documentation. You can either write from scratch or transfer content from existing files. Create a table of contents and include sections to make it easier for readers to search for information.
#4. Keep it Simple
Embellish your SaaS product documentation with simplicity to yield the best results. Don't include unnecessary content just for the heck of it. Make sure that your doc has only relevant information that the readers might need while using your software product. Also, keep your document as minimalistic as possible, with the information presented in a concise and simple way.
#5. Work On The Visuals
Let your product documentation be a competitive differentiator for your business. Infuse life in your document using professional themes and designs. Remember your document should be simple but not plain. You have to be on the borderline such that the documentation doesn't look boring and at the same time doesn't come across as over or messy.
#6. Provide the Right Help at the Right Time
You know your software better than anyone else, hence, try to impart the same in-depth understanding to your readers. You can accomplish this by explaining jargons and concepts on-the-spot. Leverage context-sensitive help to provide additional help content wherever necessary and provide readers with an end-to-end understanding of your product.
Disrupting Conventions
Many businesses are still of the belief that a quality software product negates the need for documentation. The thought process is based on the view that if a product is of high quality and user-friendly, customers are bound to find it easy to use. Many businesses still accept this years-old convention.
The reality is that documentation is equally important as a product. Not every person can understand the complex working mechanism of software products in one go. Given the different functionalities and use cases of these products, documenting them becomes indispensable.
In fact, documentation is the face of your product as it's the first thing your customers will go through if they get stranded while using the software. If by any chance, they aren't able to resolve the issue at hand, it will leave a negative impression in their minds, which will consciously or unconsciously change their perception about your product.
How much ever disheartening it might sound, but studies suggest that 67% of customers stop doing business with a firm due to a bad experience. Also, 13% of dissatisfied customers tend to share their experience with 15 more people, leading to negative publicity of your brand.
This shows the gravity of one negative experience and how it can impact your customers.
Knowledge Base Software - The Key Driver
For a class-leading SaaS product documentation, all you need is powerful software rich in smart features and settings, that promise stellar performance.
An excellent knowledge base software underpins your endeavor to create compelling documentation for your software product. The entire process of engineering documentation can be a cakewalk, only if you have appropriate software in place to help you get started.
In a Nutshell
SaaS product documentation done right can have you two significant benefits:
Reduced tickets

Excellent customer experience
These two advantages are hydra-headed, as from these, arise various other benefits like increased productivity of your support staff, easier customer onboarding, reduction in time spent on solving customer queries, etc.
SaaS documentation is gaining immense popularity, mainly because of the flexibility it provides customers as well as employees to access information on-the-go, anytime and from any device. This big change is driven by the utter need of businesses to keep pace with the monumental speed at which technology is progressing.
In light of this, the foreseeable future looks positive and promising for businesses, customers as well as employees - as they belong to the millennial family that's online-friendly and seeks instant gratification.
---
Recommended Reads:
Buyer's Guide: How to Find the Best Knowledge Management Software for Your Company
How to 10X Your Call Center Efficiency Using Knowledge Base Software
Importance of Knowledge Base Software for IT Teams
---
Do you want a free Knowledge Base Software?
We have the #1 Knowledge Base Software for delightful self-service help center starting at $0