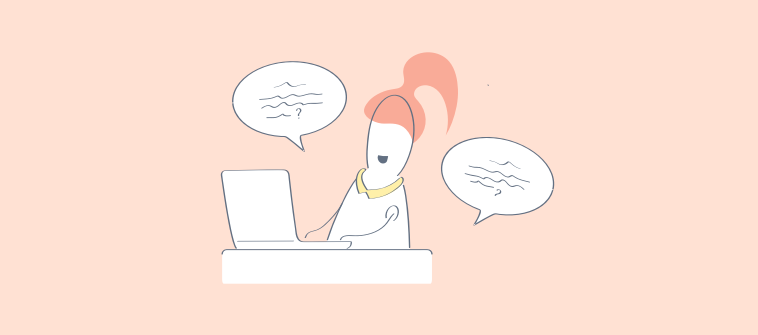 Did you know?
Fortune 500 companies can lose a whopping

$31.5 billion

every year because of poor knowledge-sharing practices

Effective knowledge sharing can increase employee productivity by

10-40%

.
Internal knowledge management is indeed the need of the hour.
To completely reap its benefits, businesses can use a knowledge base system in two specific ways - internal and external. When created for internal employees, it works towards enhancing the productivity of your workforce, building collaboration among them, increasing employee engagement, and streamlining your business processes. Talking about its external usage, a knowledge base serves as a self-help platform for your customers to resolve queries as and when they arise.
In this blog, we are specifically going to focus on:
what is an internal knowledge base

how to c

reate an internal Knowledge Base

and

benefits of internal knowledge base for your business
A Glance at Internal Knowledge Base
The word itself implies that it's created for a company's internal usage. It's entirely dedicated to a firm's employees. They get easy access to information while working on projects, presentations or carrying out daily tasks like creating a report, dealing with a client or partner, etc. Given the ease and comfort it provides to employees, it shouldn't be surprising to know that an internal knowledge management system contributes significantly to the overall growth of an organization.
How to Build an Internal Knowledge Base?
Creating a fully-functional cloud-based knowledge base for your workforce might seem like a daunting challenge, especially if you are a global company with a huge employee strength. But the process of creating it becomes effortless if you have the right software.

Here's a list of the major things you should keep in mind while creating an internal knowledge base:
#1 Set the Objective
Define your objective of building an internal knowledge base. It can be to help your employees in their daily work or to induct new employees into your organization. Once you are clear in your head about what you want from your internal knowledge base, it will set you in the right direction.
Create quality content that is in sync with your goal and make sure that you don't insert any irrelevant information. Do in-depth research about your firm and talk to your employees about the challenges they face. This way, you will get accurate information to include in your knowledge base.
#2 Structure Your Knowledge Base
Keeping information meticulously organized is a sure-shot way for the success of internal knowledge management. Create sections and subsections to make it easy for employees to search for information.
For instance, you might want to create different sections for HR policies, products, and services, vision and mission of your organization, etc. Prioritize and keep the most important information at the top and the least important pieces at the bottom.
#3 Keep It Engaging and Interesting
For this, all you need to do is sprinkle some life in your knowledge base. Nobody wants their employees to doze off while going through it. Add suitable images, infographics, and videos to spice up your knowledge base. Some people understand better by watching videos, while some prefer reading. This way, you will be able to serve all types of employees.

Besides, it's essential that you design your knowledge base by using appropriate fonts and themes. Keep your knowledge base professional as well as visually-appealing to arouse readers' interest.
#4 Get Feedback for Improvement
There is no predefined pattern on how your knowledge base should be. You can be flexible with it and improve it, based on employee feedback. Allowing employees to give feedback is crucial. It will help you identify the pain points and improve the performance of your knowledge base.
You can either use reports to analyze which articles are working and which are not, or ask employees to rate your content.
#5 Involve Your Employees
The beauty of an internal knowledge base lies in the fact that your workforce spread across the globe can come together to create it. Ask some of your employees to contribute the knowledge and give the task of administration to others. Assign the role of editing the content to a different set of employees and provide viewing rights to the rest.
#6 Choose the Right Software
Everything written above is possible only if you use a good software tool. Internal knowledge base tools for business housing powerful features like an online document editor, roles and permissions, conditional content, reports, and more, will help you build a robust cloud-based knowledge base for your employees.
A few things to keep in mind while selecting private knowledge base software:
It should have an easy-to-use interface.

Its search functionality should be powerful

It should have basic features like an online text editor, branding and customization options, etc.

It should offer you the option to restrict or grant access rights

It should give insightful reports on the search pattern of readers
In a recent Global Partnership Conference held in 2017, Margot Brown, World Bank's Director of Knowledge Management, showed the organization's approach to knowledge management systems. She emphasized the fact that in an organization similar to the size of World Bank, identifying and connecting various areas of excellence is a challenge. For the World Bank, it's extremely important to capture quality knowledge from its employees spread across different divisions.
Besides, the conference also discussed the Global Delivery Initiative of the World Bank that helps practitioners share their experiences of delivery challenges in the Global Delivery Library. This can help other practitioners take smart decisions for better results.
Benefits of an Internal Knowledge Base
Besides increasing workforce productivity and improving employee engagement, an internal knowledge base also helps you-
1. Decrease Training Costs
Training new employees require resources, time, and money. This can greatly reduce with an internal knowledge base in place. Training new employees will become budget-friendly, as you will not have to spend billions on organizing training sessions across the globe. Give your employees access to the knowledge base and help them self-train on their roles and responsibilities.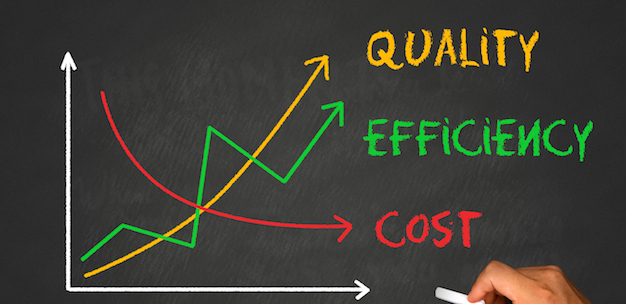 2. Foster Collaboration Among Teams
Collaboration can become a challenge if your teams are spread across different locations. With an internal knowledge base, you can bring your employees together on a single platform. They can contribute knowledge, make corrections to an already-written piece, and collectively work to build and maintain your knowledge base.
Internal Knowledge Base: A Key Business Driver
There was a time when knowledge management was not given the importance it deserved. But as businesses expanded into different industries and regions, employee strength widened and customers increased, the number of challenges multiplied. Companies started seeing knowledge management as a solution to the internal (employees) and external (customers) issues.
Building Internal Knowledge Base can bring you scores of benefits. It elevates the productivity of your employees, reduces internal tickets, and drives your business forward in the long run.
Do you want a free Knowledge Base Software?
We have the #1 Knowledge Base Software for delightful self-service help center starting at $0