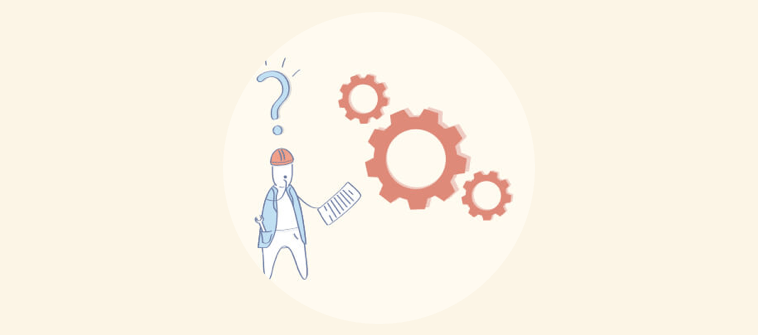 No matter how flawless your product is, customers will always need a helping hand to get familiar with it and use it successfully.
If customers have to call or email you every time they have a question and wait for hours or weeks for a response, it will only add to their - frustration and disappointment!
The result?
Your hard-earned customers slowly turn into serial-switchers in the hope of a seamless, hands-on support experience.
That's precisely why you need to craft experiences that are smart, fast, and most importantly, available 24x7.
Creating an instruction manual can help you here.
An instruction manual is a comprehensive online document comprising detailed instructions on how to use your product and resolve any issues coming in the way.
This blog will uncover everything you need to know about an instruction manual - what it is, why it is important, and how you can create one for your customers.
Stay tuned!
Instruction Manual Explained
An online instruction manual explains the process of using a product and troubleshooting issues as they arise. It consists of 'how-to' steps to set up and install a product, use it effectively, identify and fix errors that arise in the process.
A comprehensive instruction manual includes:
Frequently asked questions about a product

Features and functions of the product

Safety measures to be taken while using it

Different use cases of the product

The process of repairing the product and much more.
In a nutshell, an instruction manual is a self-help document that aids customers in quick problem-solving and achieving the desired end-goals with the product.
Why Are Instruction Manuals Important?
An easy-to-follow instruction manual sets your customers on the right path, helping them use your product efficiently. This self-help document reduces customers' reliance on your support team to address basic and complex product-related issues.
Here are some of the significant reasons you should have an instruction manual-
1. Decreases the Inflow of Support Tickets
As an instructions manual empowers customers to resolve issues on their own, they need to raise tickets for trivial matters to reduce significantly. This is a sigh of relief for your support team as they can focus on serious customer concerns, instead of spending their time and energy on common customer questions.
2. Creates the Right First Impression of your Brand
The instructions manual is the first point of contact between you and your customers. Even before using your product, customers would want to go through the online manual and check out the basic details to get started.
This first experience can make or break your brand image. If the experience meets customer expectations, it's likely that customers will form a positive opinion about your brand and spread the same message in their social circles.
3. Protects you From Legal Matters
Misuse of the product by customers and the resulting repercussions can put you in legal trouble. An instructions manual can help you avoid this. It states the risks associated with the product and explains how to use it correctly to avoid consequences.
This critical information should be presented clearly in the manual to ensure that customers don't miss out on them.
4. Supports Sales
If you want to highlight the best features and functions of your product and use them to attract prospects, the instruction manual is the perfect place to start with. Since it has all the essential information about your product, sales staff can use it to guide prospective customers and encourage them to make a purchase.
Now that you know the major reasons for creating an instructions manual, let's quickly understand how you can build one for your customers.
How To Create an Impressive Instructions Manual?
Creating an instructions manual is incredibly easy, provided you follow the steps mentioned below. The first thing you need to do is choose the right software, and things are pretty smooth thereon.
Here are some of the crucial steps that can help you write a stellar instruction manual in minutes -
1. Get the Right Software
Selecting one tool from a slew of options available online is like picking a needle from a haystack. But, worry not. We are here to help you out.
While choosing the right software, ensure that it has the following features and capabilities:
Professionally-designed templates

MS Word-like editor

Importing and exporting options

Branding and customization options

Google-like search system

A robust security system

Version control, and many others.
The tool you choose should be easy to use and work well with multiple devices - mobile phones, tablets, as well as laptops. This will make it easier for you to build a manual that customers can access on a device of their choice, and address their concerns on the go.
Read Also: The 20 Best Online Documentation Software of 2020
2. Pick a Well-Designed Template
Free manual templates simplify the process of content creation to a large extent. They provide a set framework with placeholders and dummy content.
You have the structure ready. All you need to do is write articles from scratch or, even better, upload existing files in case you have any. Next, add your brand name, logo, and you are good to go!
3. Include Relevant Information
Now, it's time to add content to your template.
There are two ways to do this. You can either write fresh content or if you already have existing information, nothing like it. Just upload it to your template and give it the required shape.
These are some critical sections that you must include in your instruction manual:
✔️ Product Description - Features and Benefits
Provide full details about your product right from its features and functions to the benefits customers will derive from using it. Explain each feature in detail and give clarity around the value it provides.
✔️ Steps of Using Your Product
Provide detailed step-by-step instructions on how to use your product effectively. Do not assume that customers will be familiar with the basic steps. Treat them as first-time users and ensure that you cover every single step of the process in detail. Don't leave any scope for confusion or misunderstanding.
✔️ Risks Associated with the Product
Mention all the risks associated with your product and provide in-depth guidance on how to deal with them. For instance, if the product is a high-voltage device, mention all the risks associated with it and the precautionary measures to take while using it. Do not provide misleading information as that can put the lives of customers in danger.
You can expand this list by adding more sections. You can even have an FAQ section, a product glossary, or a video section in the manual. The idea is to have a customer-focused approach and provide every critical information customers might need while working with your product.
4. Focus on Its Structure & Design
A disheveled instruction manual with no shape, structure, or design will force customers to raise tickets.
This will kill the entire purpose of creating a manual in the first place.
That's why it's essential to focus on creating an appealing manual that looks presentable and offers value to customers at the same time.
Follow these simple hacks to build a visually-appealing document that customers would love to use:
Have sections and subsections for all topics

Create a homepage that gives a peek into the contents of the manual

Have headers and footers on each page

Keep your paragraphs precise and to-the-point

Avoid fluffy, irrelevant content

Bold and italicize important sentences to draw readers' attention

Use bulleted lists wherever possible

Use instructional tone while writing content for the manual

Provide breathing space between paragraphs. Provide information in easy-to-digest chunks instead of lengthy articles.
HighQ's instruction manual has the best of almost all these elements. Take a look.
This is the home page that gives a glimpse of some of the major sections of the manual.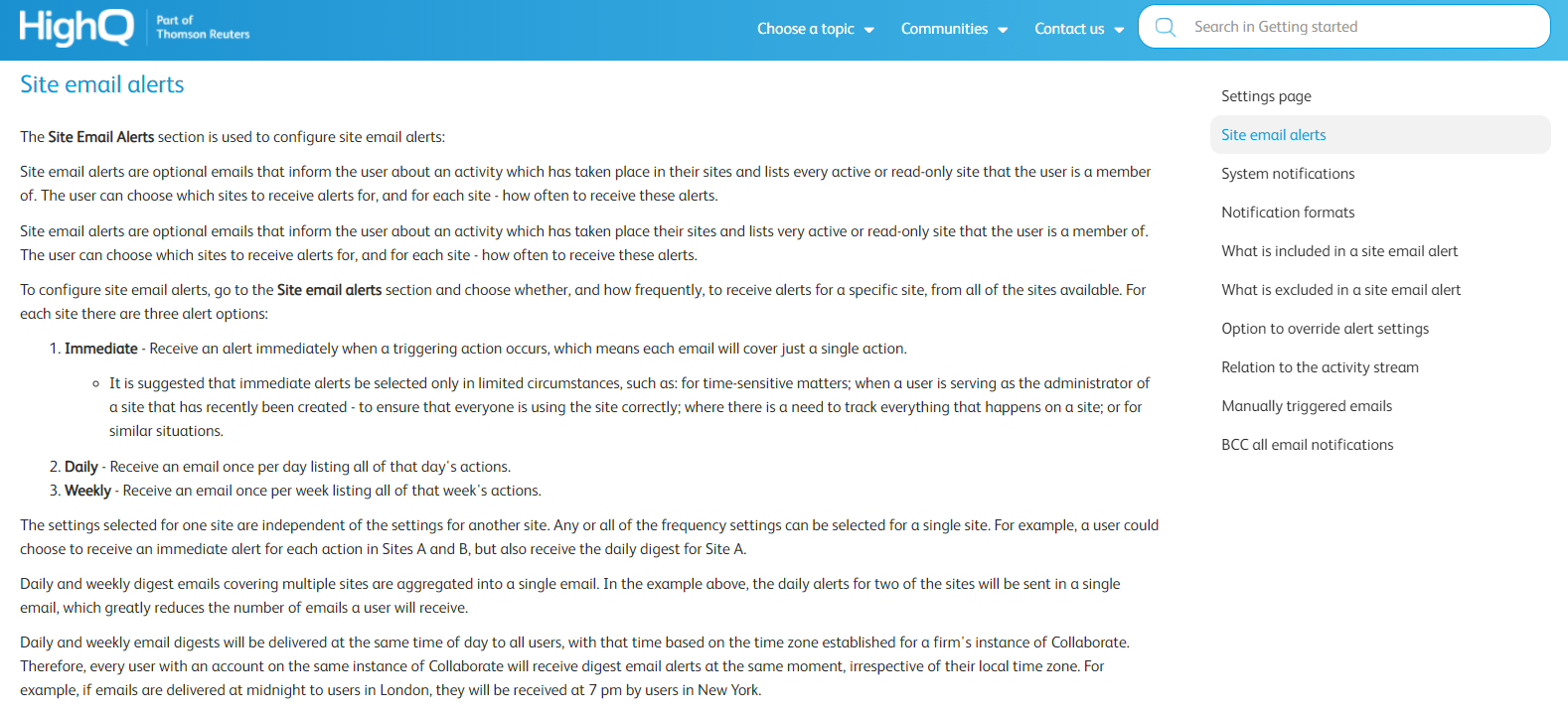 Image Source
There is an appropriate use of headers and bulleted points. Complex information is presented in a beautiful, comprehensible format.
5. Add Images, Videos & Screenshots for BetterEngagement
The bitter truth is that instruction manuals are boring. They comprise technical and complex information that is difficult to grasp.
But, the fun part is you can turn a lackluster instruction manual into something beautiful and engaging for customers.
How's that possible?
By adding a good amount of visuals to your manual. These can be images, videos, screenshots, or a rich mixture of all three.
In fact, if research is to be believed, the human brain processes visual data 60,000 times faster than plain text.
Isn't it surprising?
That makes it all the more crucial for you to add visuals to your instruction manual and give customers an enriching experience.
Follow these hacks to put visuals to maximum use:
Add a screenshot of the product after every step and provide a clear-cut explanation to customers

Add a video, preferably at the beginning of the end of the article, to encourage more and more customers to watch it

Keep the videos as short as possible.
Mimosa shows us how to add visuals in the right way. Scroll through its instruction manual, and you will find various instances where images and videos are used to leave a greater impact.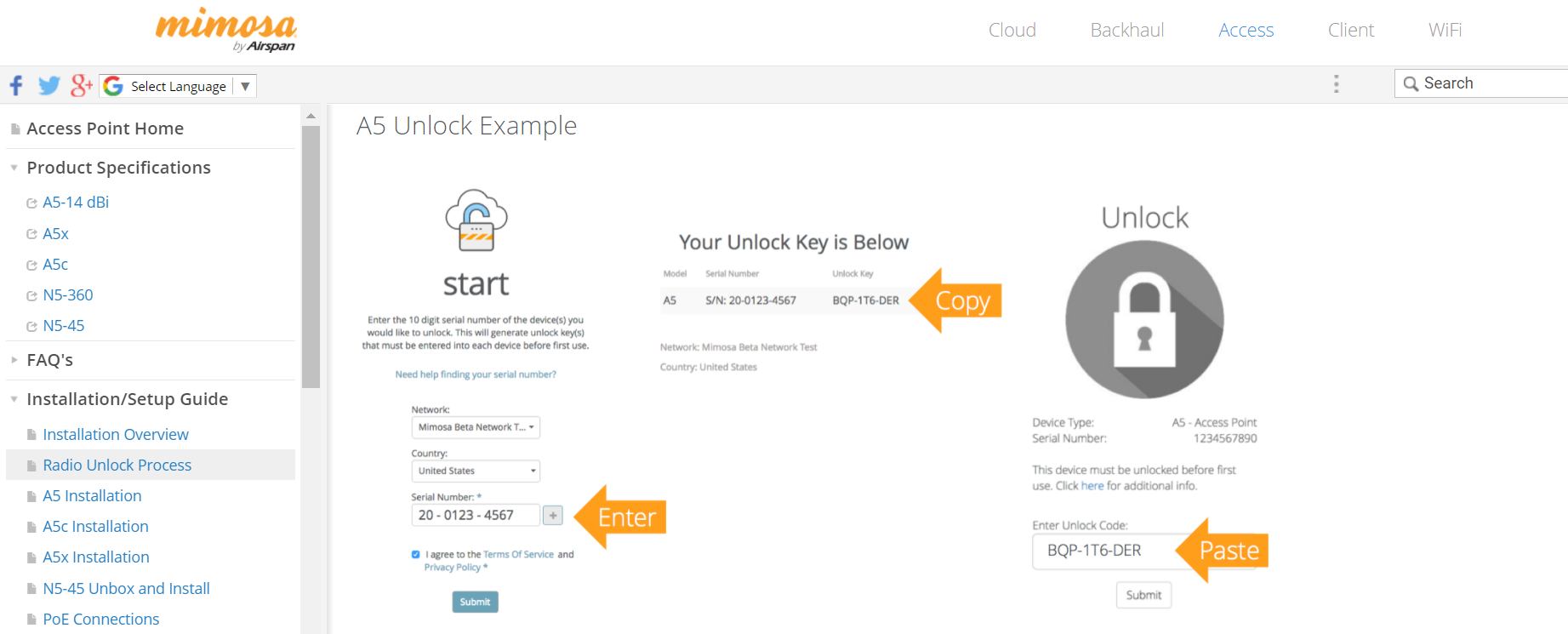 Read Also: Wow Your Audience With Engaging Knowledge Base Videos
6. Review It Thoroughly
One error in a single step and it can affect the entire process. All it takes is a single error for customers to form a negative perception of your product and your brand.
Passing your manual through multiple review cycles ensures that each article is checked thoroughly by multiple editors before going live. This curtails the chances of mistakes significantly, and you can rest assured that customers get error-free content that they can use confidently.
To ensure that articles are reviewed properly, it's essential to have a transparent workflow process. Writers and editors should be able to assign a status to the articles they work on and ask for assistance openly from anyone in the team.
For instance, they can set status such as - Draft, In Progress, and Ready for Review. They can even set a custom status when they want a specific individual to check the content or give some inputs.
Click 'Publish' when the content is ready to go live.
7. Involve Employees in the Content Creation Process
Customers count on your instruction manual to help them get acquainted with your product and conquer the challenges confidently. This means you can't take it lightly.
Relying on one person to develop a comprehensive manual is sheer carelessness. This might result in a defective manual that offers incomplete or incorrect information.
You definitely don't want that to happen, right?
The best way out here is to let various employees share the responsibility of building and managing your instruction manual. When work is divided among different employees, it gets easier, manageable, and the result is bound to be flawless.
As a master administrator, you can assign roles such as contributors, editors, and administrators to specific individuals or groups. While contributors will be responsible for writing content, editors will be accountable for fact-checking and proofreading the articles.
Administrators can oversee every activity happening in the manual. They will be the ones appointing editors, writers and tracking their activities.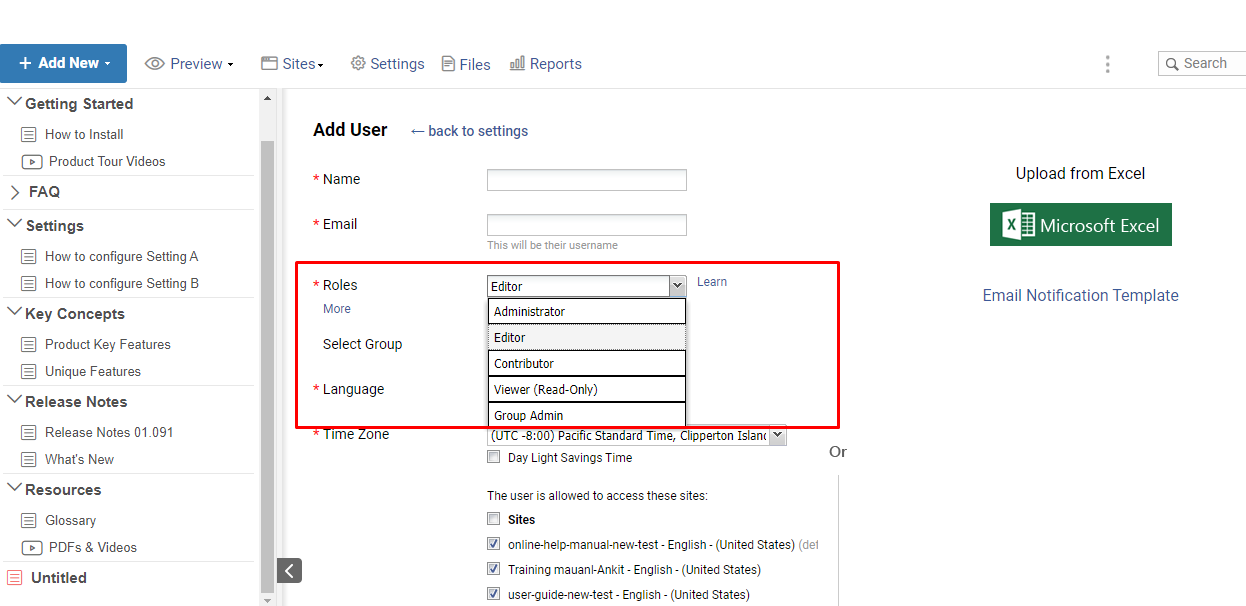 This will be beneficial in two ways:
It will empower employees at different levels to bring something valuable to the table

The entire process of content creation will be streamlined with each person knowing what he or she is responsible for
It's pretty simple, right?
Watch this video to get detailed information on how this works.

8. Assess & Improve Manual's Performance
Is your work over once you create an instruction manual? What if customers don't find your manual helpful, after a couple of months?
There is a possibility that the development team makes some technical changes to your product, but they aren't recorded in the manual. The result? Customers don't find the manual helpful anymore.
How will you ensure that your instruction manual delivers the right help even after days, months or years of creating it?
That's where reports step in. Reports give a bird's eye view of the various aspects of your instruction manual, such as:
Keywords yielding accurate results and those giving incorrect information

Articles that are of genuine help to customers

Articles rated poorly by customers

Most read articles

Total number of searches made

Broken links, and much more.
Utilize this wealth of information to create new articles that customers are searching for and to revise the existing content and make it fit for customer expectations.
Get answers to all your questions regarding reports in this video.

Deliver a Flawless Product Experience
Your product is beyond brilliance, but it will be helpful to your customers only when they can use it effectively.
A great product + inadequate instructions manual = A poor product experience
A significant aspect of product experience depends on your instruction manual. That's because the manual guides your customers through every step of the process and ensures that they are able to achieve the desired results.
When you start creating a manual, make sure that you have the right software. Start by picking a suitable template. Add your brand name and logo and start filling in the content. Don't miss out on the structure and design. They play a crucial role in giving the instruction manual a presentable appearance.
Create an impressive instructions manual and deliver a seamless product experience to your customers with ProProfs Knowledge Base software.
Frequently Asked Questions
-
1- What is the definition of a manual?
A manual is a document that provides instructions on how to do something. Manuals are mostly related to a product. They explain everything about a product - its features and functions and how it should be used.

2- What should an instructions manual include?
An instructions manual comprises the frequently asked questions about a product, its features, functions, use cases, potential problems that might arise, and how customers can fix them.
3- What makes a good instruction manual?
A good instructions manual is comprehensive, well-designed, and provides accurate information to customers.
4- What is the purpose of an instructions manual?
An instructions manual is created to help customers help themselves. Its primary objective is to make problem-solving easy for customers. That helps in reducing tickets and creating a positive brand impression.
Do you want a free Knowledge Base Software?
We have the #1 Knowledge Base Software for delightful self-service help center starting at $0