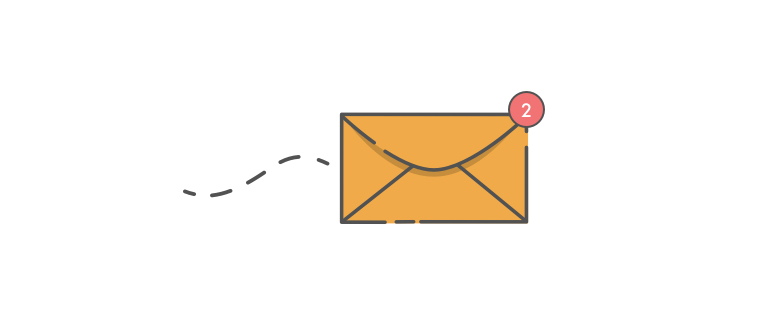 Do you know that the DIY (Do It Yourself) market is growing exponentially and is expected to reach USD 13.9 Billion by 2021 - according to Technavio.
Isn't this figure hair-raising?
The question is why has this approach garnered so much acceptance?
Firstly, it gives a sense of empowerment to customers and secondly, it reduces significant amount of time to solve queries. Well, these are just two of the many underlying reasons.
As per Capterra, 90% of consumers expect a self-help portal from brands, which is a testament to the fact that customers are slowly inclining towards self-help.
The constantly evolving digital space is dotted with businesses that have the power to provide people with on-the-spot results and gather immediate feedback to improve and remain fit to survive its tough terrains.
So far I have not said anything that is not known. In fact, today's situation in itself, speaks volumes about the mad rush that businesses are a part of. The big question here is how to sustain? How to give customers the power to follow the DIY approach and address their concerns with the click of a button?
Of course, like every business, you too have an army of customer support representatives to solve queries of your customers. But don't you think it's too passe now, especially with the demands and needs of clients undergoing a radical shift.
With change I mean, the need to access information anytime and from anywhere and resolve issues as per their convenience.
How to keep up with this change? It's simple. Create a self-service help center for your customers.
A self-service help center can work wonders for your business, provided you create it in the right way and using the right help center software.
Here is the list of top 9 tips that can be instrumental in engineering an unmatched self-help knowledge base for your business.

Set your objective -
This is the first and foremost step, when you start building a self-help center. Ask yourself - What is my primary goal behind creating such a platform? What subjects should I cover? What is my target audience?

Once you have answers to these questions, make sure that you include every detail about the subject the help-center will include. Make it so rich with valuable information that your readers don't have to wander anywhere else.
Add life to the help center with videos and images
One major purpose of embedding relevant how-to videos and images is to infuse life into the otherwise plain self-help portal. It also makes the content more interactive and engaging. Instructional videos serve better when it comes to explaining customers on how to use a product. Hence, these are a must-have for delivering stellar and seamless services to customers.
Focus on giving the right help
Many a times it happens that readers are not able to make sense of technical jargons and complex processes. You can keep it simple for them by introducing lightboxes, tooltips and popups, for better understanding of readers.

Don't neglect design

An online help center designed in a beautiful way is bound to attract visitors and increase their retention rate. Make sure to keep the aesthetics of the page on point by using attractive themes and fonts that blend well with your website. You can also embed themes that are in sync with the profiles of your customers.
Making content mobile-friendly is a must
The pace at which mobile users are rising is pretty clear. Hence, it's important that you do not neglect mobile, when crafting a help center. Make your help portal compatible with various devices including tablets, laptops and most importantly mobile.
In fact, Capterra has confirmed that 60% of customers prefer companies that provide mobile-friendly self-service.
If the content resizes itself automatically, according to the device, you will be able to cater to different audience at the same time.
Let your employees partake

Merely creating a self-help portal won't suffice. Seek participation from employees of various departments so that they can reply to comments posted by readers, track customer behaviour, identify evangelists and most importantly to establish a connect with your customers.
Track progress
Once you create a help center, it's crucial to monitor its performance from day zero. Keep track of the number of queries generated, number of times issues are resolved and also compare the number of problems solved through help portal and through your customer support center. This will give you a clear idea of how your help portal is faring.
Customer experience matters the most
Your ultimate aim by creating a help site that provides delightful browsing experience to customers. To meet this, you need to focus on elements that will let readers cruise through the content seamlessly so that they are able to find answers to their queries in a matter of a few seconds.
According to Gartner, with enhanced customer experience is a competitive differentiator that businesses are striving to achieve.
Whether you are beginning to build an online help center or you are finding ways to enhance it, it's important that you are crystal clear with your objective. Once you have clarity on what you wish to achieve with your help site, chalk out a plan and move towards it.
Another important thing is to use the right software that has appropriate features - context-sensitive help, 24*7 access, track past activities, suitable integrations, to name a few.
And that's all.
You are ready with a full-fledged online help site. With this in place, you can be unperturbed as your customer tickets will plunge considerably, you will save a lot of time plus your customer support team can put their energy into something more worthwhile.
Make sure that you provide wholesome experience to your visitors as that is the barometer of your business' performance.
To put it in a nutshell,
Add a tinge of videos, images and educational content and sprinkle some compatibility and collaboration, with the appropriate knowledge base software as your base and you will have that perfectly concocted online help-center.
Try the free trial version of ProProfs Knowledge Base software now.
Do you want a free Knowledge Base Software?
We have the #1 Knowledge Base Software for delightful self-service help center starting at $0