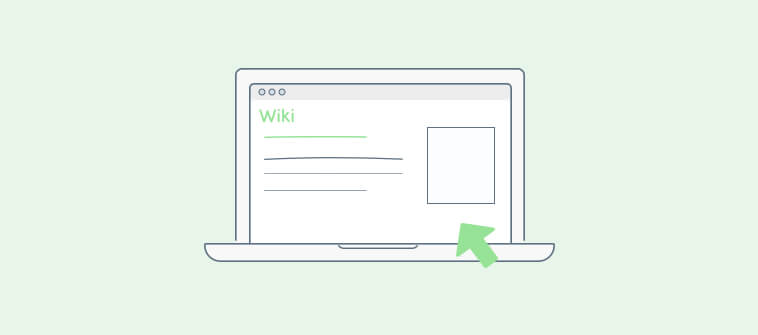 What's the first thing you rely on while searching for anything online? It's got to be Wikipedia, and the reason is pretty simple. It has all the basics covered, and information is updated from time to time. Also, it offers links to related pages, which you might prefer browsing through.
It's a one-stop information center that provides answers to all your questions, so you don't have to wander across different pages randomly on Google.
While there's Wikipedia for everyone out there, you, as an organization, can create something similar for your employees - a company-wide corporate wiki that can be the best friend of your employees, giving them a seamless experience during their journey in your organization.
Launching a corporate wiki can give you initial hiccups, which is quite natural, but the right advice combined with the right tool can help you get over them easily.
So without beating around the bush, let's straight away jump to how you can create a compelling corporate wiki for your business.
Step-by-Step Guide to Creating a Corporate Wiki
Step #1

Why You Need a Corporate Wiki?

In the first place, you need to be very clear about why you want to create a wiki. To understand this, you can do a company-wide need-based assessment. This will help you evaluate -
How knowledge is being shared at the moment

The divisions where there is a knowledge gap

The current knowledge management practices in your organization

The benefits and disadvantages of these practices
Besides this assessment, you can ask yourself questions like -
Who is going to benefit the most via the corporate wiki?

Is it going to impact the way employees work?

How will it contribute to the company's overall growth?

What should be shared and what should not be shared in the wiki?

Which employees will be contributing towards building your corporate wiki?
Once you are done with the groundwork of needs assessment and finding answers to important questions, time to take the plunge and start creating a wiki finally.
Step #2

Pick a Powerful Wiki Tool

"You are free to choose, but you are not free from the consequences of your choice."

This popular maxim says it all.

One wrong tool and the entire exercise of creating a wiki can go haywire. So, it's really important the software you pick must have what you want. Ideally, it should be rich in unique features, play well with ticketing tools ( in case you are looking for integrations), and possess a strong reporting mechanism that gives you actionable insights into how your wiki is performing.

Search for a wiki software online, and you will be bombarded with scores of tools that paint a promising picture, but how to confirm that they will be actually helpful to you?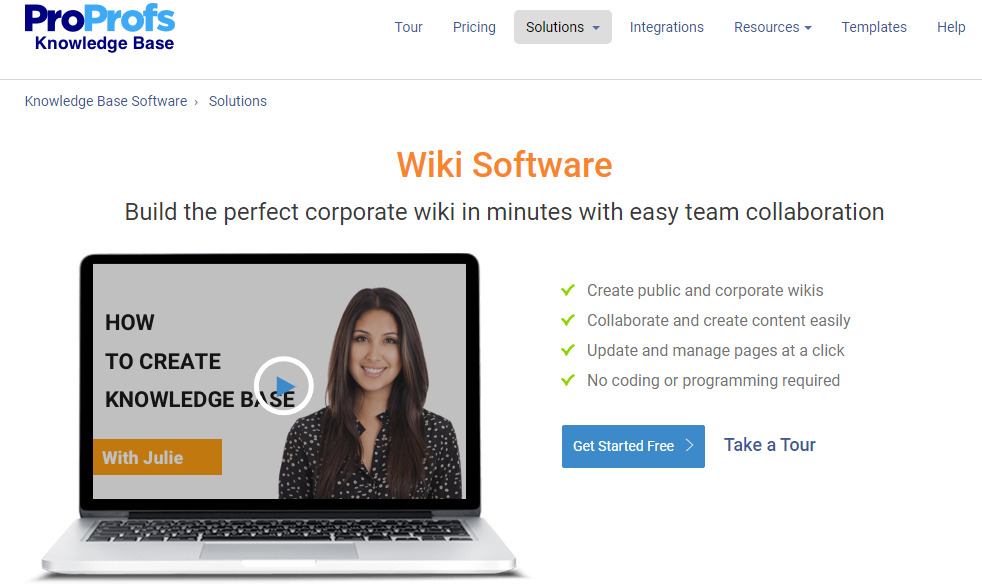 Fret not! Here's a simple way. Look out for some significant features like the ones mentioned below, and then take the final call.
Features an ideal wiki software must have -
Online editor

Roles & permissions

Insightful reports

Conditional content

Security settings

Branding and customization
Read More: Best 19 Wiki Software For Your Business
Once you have such a tool in place, leverage it to the maximum to create an impressive corporate wiki for your employees.
Step #3

Set up Your Corporate Wiki

Now that you have the tool in place, the next step is to set up your corporate wiki, and here's how you can do it right.
✔️ Pick a Template
The template you choose will set the foundation for your corporate wiki. The entire structure of your wiki, the way it will look, all depends on which template you are using, so ensure that you pick the one that matches your requirements.
Consider half of your work done with the right wiki template in place. After selecting the template, all you have to do is, replace the dummy content with wiki-specific information.
✔️ Assign Roles
Since it is an internal wiki, a better idea would be to bring various employees and teams together to create and manage its content. For this, you need to streamline the entire process by defining the roles and responsibilities of each individual and group.
So for instance, you can allow the role of "Contributor" to a few set of employees, "Editor" to those who are experts in their respective subject areas, "Administrator" to a few individuals who you think can manage the entire wiki, and "Viewers" to the teams you think should be able to access your wiki.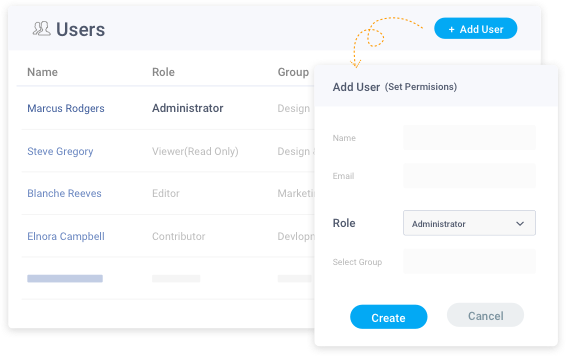 Once you get this entire process streamlined, it will make it extremely easy for employees to work together towards building an excellent online wiki.
✔️ Write, Edit, and Upload
MS Word-like editor makes it extremely easy for contributors to write content from scratch and edit it as they want.
To pace up the process of content creation, they can even upload existing content from PDF files, word docs, PPTs, etc. As far as designing the content is concerned, you can make use of the various styling and formatting options to give your content the desired look.

✔️ Customize to Connect
If you think customization is about adding bling to your wiki, think again. Customization is, in fact, how you tailor your wiki to match your brand and your employees' preferences.
For this, you can add your company's brand name and logo to your wiki, make use of the themes and colors that go well with your company's core branding, and design your wiki in a way that every inch of it reflects everything your brand stands for.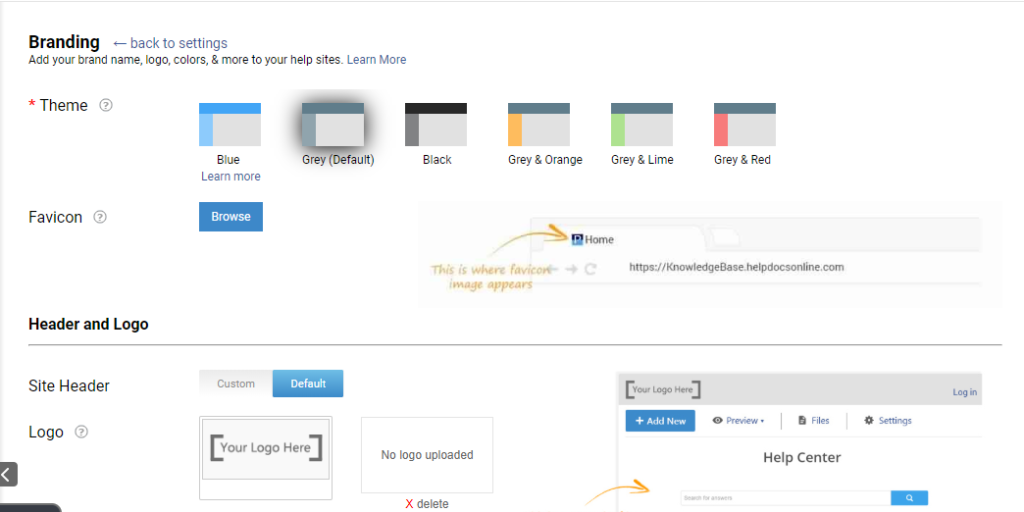 Of importance to note here is that customization is not just about designing your wiki. It's also about how well you address the needs of employees working in offices spread across different regions.
Creating content in multiple languages is the best way to ensure that all your employees, regardless of where they work, are able to make optimum use of your company-wide wiki.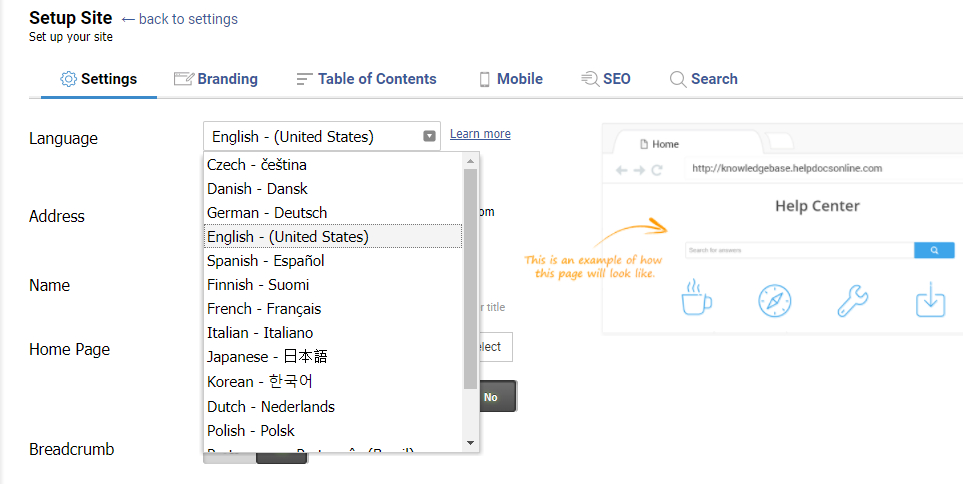 This will help you establish a strong connection with your workforce, and throw a positive light on your brand, showcasing it as an entity that cares for its employees.
✔️ Engage with Your Audience
How do you keep your employees engaged and interested in your wiki?
Adding quality content definitely works, but it needs to be complemented with relevant images, videos, and screenshots, to enhance the overall appeal and engagement of your corporate wiki. Multimedia plays a crucial role in giving life to your wiki, so make sure that you use it wisely in the content.
✔️ Review
How do you ensure that the content that's going live is free of errors? By having a full-fledged review process in place. This can be done by setting workflow status for your wiki articles.
So, for instance, if a contributor is working on an article and it's still not complete, he or she can put its status as - "In Progress".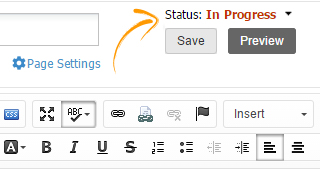 In case the article is with an editor, its status can be changed to - "Under Review", so depending on what stage the article is at, its status can be changed accordingly.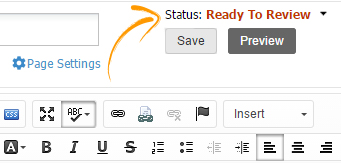 This will give you two benefits - it gets easier to track the status of articles, and to ensure that articles pass through multiple review stages before going live.
✔️ Publish
It's finally time to publish your wiki. You can publish it on the web in a way that employees can access from any device, including mobile phones, tablets, and laptops.
Employees can even download your wiki in PDF form and use its printed form, in case they are more inclined towards reading on paper.
Watch this video to learn more about how to create an online wiki for your employees -
;
Step #4

Train Employees

Simply setting up a wiki won't suffice. Your employees should be well-versed with every aspect of it, and this can happen only when you provide them with proper training regarding how to use your corporate wiki. The objective and capabilities of your in-house wiki should be clear to your workforce; only then will they be able to manage and use it efficiently.

For instance, the fact that changes are automatically saved in the wiki should be well known to your employees, so they don't get restless about how to track previous changes. Similarly, there are various other things that you need to educate your employees on, so it's best to conduct a training session and familiarize them with everything related to your corporate wiki.
Step #5

Keep Improving Your Wiki

The corporate wiki is not set in stone. It needs constant revisions whenever there is a change in the work process, products, clients, etc. All of this needs to be documented properly in the wiki so that employees get the latest information when they refer to the corporate wiki.

Besides, there are other parameters basis which wiki can be improved and brought in alignment with what your employees are searching for. The total number of searches made, popular and poorly rated articles, successful and failed searches, are a few metrics that help you gauge the performance of your corporate wiki.

This information is offered by reports that form a major feature of an ideal wiki tool.

Watch this video to know more about reports and how they can be of significant help.

Take Knowledge Management to Another Level
The chief objective of a wiki is to bring all your business knowledge on a central platform that can be easily accessed by employees.
Information, when instantly available, can bring a significant difference in the way employees work, increasing their efficiency, helping them deliver better outputs, and propelling your business towards the path of growth.
Do you want a free Knowledge Base Software?
We have the #1 Knowledge Base Software for delightful self-service help center starting at $0