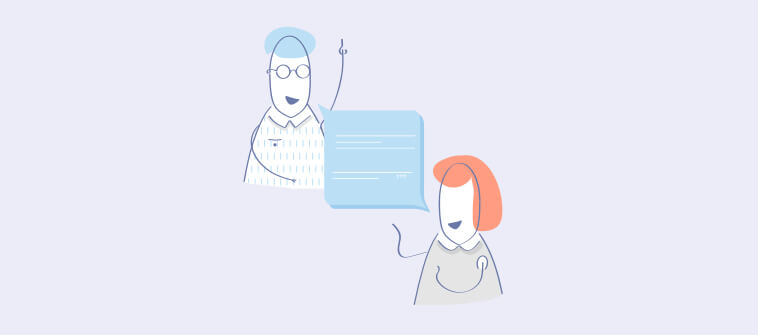 One thing that can give you a definite edge over the competition is the quality of your customer service. Research by Microsoft testifies this pretty well: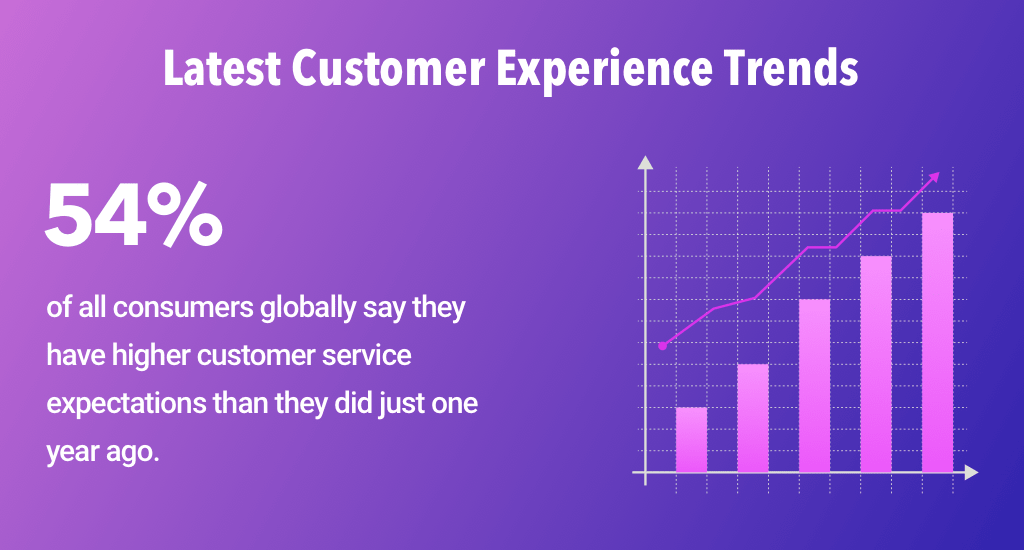 Image Source: ProProfs
To meet these expectations, simply having a powerful customer support team doesn't suffice, especially during times when your business is going through rapid development or a crisis. Your support reps might be experts in handling customer questions, but you can't rely on them completely.
Here's why.
Your support staff may be doing great on the frontlines, but that doesn't mean they do not need a cushion to fall back on for insights and tools required to perform well.
This cushion is your 'support operations team' – a group of experts who work behind the scenes and provide every possible help to your support squad in a bid to maintain your customer service standards.
Before we jump on to the ways to build a support operations team, let's first understand operational support definition and what it entails.
Customer Support Operations Explained
Consider your support team as the supremely-talented Leonardo Di Caprio and other supporting actors stunning the audience with their amazing performance in The Gatsby.
Then your support operations team is the people behind the screens – the director, costume designer, and many more, without whom this beautiful piece of work wouldn't be a reality.
So while your support staff does all the front-end work, the customer operations team has more of a supervisory role. It is responsible for hiring skilled agents, providing meaningful insights, managing work shifts, and much more.
In simple terms, this division works with the goal of improving the overall productivity and performance of the customer-facing support staff.
How to Build a Support Operations Team?
Building your dream customer support team is a simple, 5-step process.
1. Bring an Experienced Customer Support Operations Manager on Board
Hire the right person at the managerial level, who steers the entire division single-handedly. A lot depends on who you bring on board as the manager. It's the hardest part of setting any team, not just customer support operations, but it becomes easy when you keep into account a few things:

Check whether the candidate has solid experience in handling support operations

They should have an in-depth understanding of the support process

The candidate should showcase exemplary people management skills

Communication and collaboration skills of the candidate must be impeccable

Must demonstrate analytical skills

Must have a proven track record of handling large teams successfully

Should be a keen observer as the role will require them to identify improvement areas, knowledge gaps, and more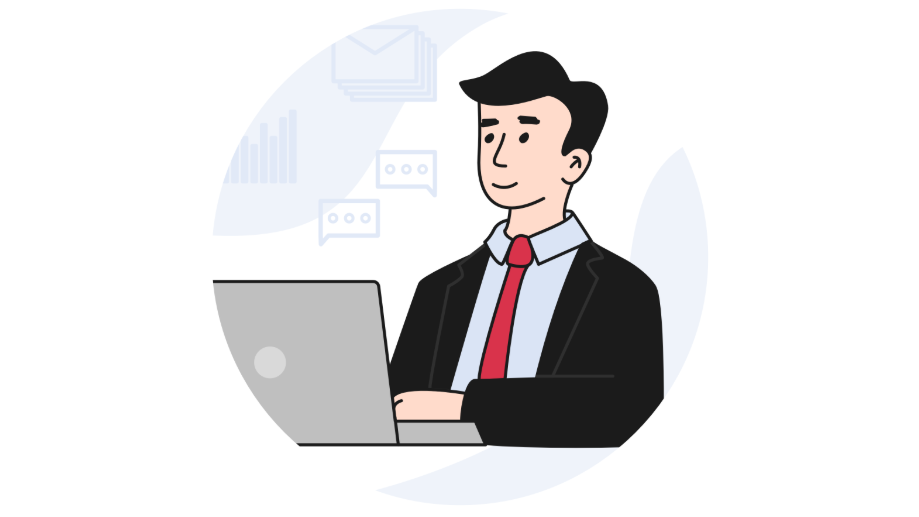 Your support operations manager will be mainly responsible for:
Improving the quality of the support process

Hiring and training new support staff

Working closely with teams across divisions such as sales, product, marketing, etc.

Managing shifts

Creating standard operating procedures for pre-defined situations, that reps can refer to every time they are working on a customer case

Suggesting changes for customer service process improvement, and much more.
Consider half of the job done if you succeed in hiring a suitable person for this crucial role.
2. Induct the Customer Support Operation Manager to Your Organization
Since the support operations manager is a key role who will be interacting with various other divisions, it's important to properly introduce them to your organization.
It might not be possible for you to conduct an offline training and induction session in a remote working environment. An online internal knowledge base can be a savior here.
Create an internal knowledge base, a centralized information bank that will have all the details, such as:
The history of your organization

Work and HR policies

Products and services you offer

Your clientele

Office locations

Departments and their functions, along with details of people who head and run them

Roles and responsibilities of a customer support operations manager

Expectations of the organization from the customer support operations manager

The key point of contact for different departments, and much more.
If you don't have an internal knowledge base in place, here's a short video that can help you learn how to create one quickly.

3. Hire Skilled People for Your Team
Building the crew won't be an uphill task now that you have hired the support operations manager. The manager is expected to have a clear idea of the team's size, experience level, and specialization.
The set of skills that qualify a candidate fit for your support operations division include:
Strong communication and team collaboration skills

Proven track record of working in a high-octane environment

Detailed understanding of the customer support process

Significant experience of working directly with customers

Comfortable with round-the-clock shifts

Attention to detail and analytical skills
It is recommended to hire candidates with prior experience of working in a customer support department. That way, you will not have to worry about acquainting them with the basics of your customer service function, as they will already know the process in and out.
Give preference to internal employees who work closely with your service staff, and have the required skills to join your support operations team.
---
Explore: How Proprofs Is Evaluating, Interviewing, and Onboarding During the COVID-19 Crisis
---
4. Define the Roles and Responsibilities of Team Members
Once you have the new hires on board, the first step is to induct them to your organization and the role they will be playing in the team.
Have clearly-defined roles for each team member, for which you will have to rigorously review their skills and core capabilities. Besides, do check on the experience level of every individual to get an idea of the responsibilities they can handle.
Based on your analysis, allot suitable roles to your team members. For instance, if an employee has a demonstrated history of taking training sessions in the realm of customer support, assign him or her the role of process trainer.
The customer support operations manager should always be kept in the loop while taking any decision related to the team.
5. Equip Your Support Operations Staff With the Right Tools
Now that the roles are defined, and the entire team knows what needs to be done, the next step is to arm them with the right tools that can enhance their performance at work.
For example:
An internal knowledge base that empowers the team to self-train on support operations process and their respective roles

Shift management tool – to get details about the shifts available and keep track of them

IT help desk – to enable them to get IT-related concerns addressed quickly and a survey tool that your support team can use to gather qualitative feedback from customers.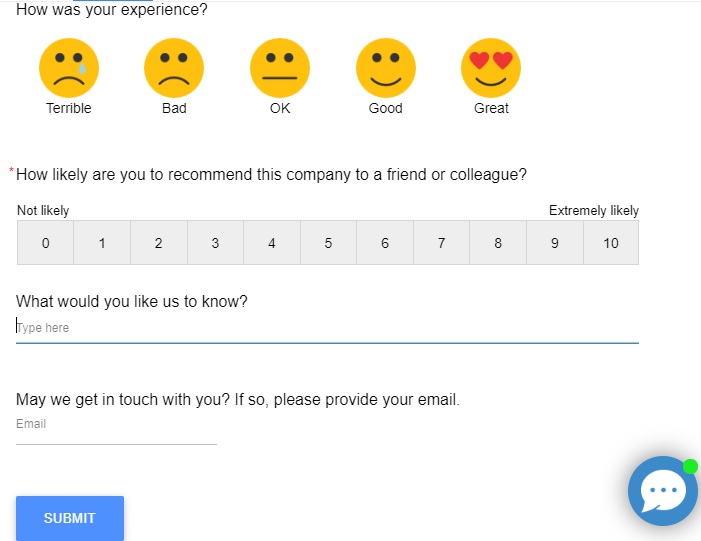 Based on your requirements, you can add more tools to your arsenal, but ensure that your team is trained on how to use them effectively.
Key Responsibilities of Support Operations Team
#1 Scaling the Customer-Facing Support Team & Taking Care of Resource Crunch
Hiring and training members of the support team are one of your customer support operations department's primary responsibilities.
The customer support operations manager will be in charge of gauging the resource requirements in the support unit and creating a hiring plan accordingly. Besides training new employees, creating performance reports and training courses around the customer support process will also be a key responsibility.
The operations team will have to keep a constant check on the volume of the customer requests received by the support staff, to have a clear idea of the workload and allot resources accordingly. The objective is to spread work evenly across the team and ensure that no individual is overloaded with customer requests.
#2 Shift Management
The customer service team never sleeps, for it is the connecting thread between you and your customers. This can be overburdening for your agents. That's the reason there are shifts to maintain the workload balance of the support staff.
However, things can turn messy when it comes to shifts. Your support operations crew will have to create shift schedules and take every step possible to manage them. The shift that experiences heavy traffic of customer requests should have enough agents to keep it smooth.
Shifts having a track record of receiving limited customer requests can be managed easily with only a few agents.
The customer support operations team will have to factor in everything right from the number of resources available and customer requests received across shifts to the availability of agents and much more, to manage shifts seamlessly.
#3 Boost Support Processes
Another significant role your support operations staff plays is streamlining the customer support function.
There is a reason the customer service function is considered as the most stressful in an organization. Its workload is way more than any other department's, and the team represents the company, so it is always on the frontlines.
Streamlining the process is more important than you think. It enhances the performance of your customer-facing support team while ensuring that team members do not get exhausted due to overwork.
Your support operations group can take up additional tasks such as finding insights, creating standard operating procedures, extracting useful information from a heap of customer data, and much more. This means that your customer support team can focus on their core duties, without wasting time in doing things that hinder their workflow.
#4 Monitoring Performance
It's not just the performance of agents that your operations team will be tracking, but also the overall efficiency of the customer support function.
Certain customer service metrics can be used to measure and improve the performance of agents and the entire customer support division. Some of these are:
First response time

First contact resolution rate

Customer effort score

Average response time, and many more.
To know more about these metrics, you can read ProProfs' blog on 30 Customer Service Metrics & KPIs To Track in 2020. Read it to get deeper clarity on which customer service metrics should be monitored to enhance your support team's performance.
The Much-Needed Stimulant for Excellent Customer Support
Your customer-facing support division is handicapped without the right support operations team. This team ensures that the support department functions smoothly at all times, regardless of the workload.
In short, your support operations team is the stimulant that keeps pushing your customer-facing crew to deliver exceptional services. Right from hiring resources and scaling the support division to monitoring its performance, the support operations team does it all.
To make this happen, you need to take every step possible to set up a competent support operations team.
The steps discussed above will give you a headstart on how to build a support operations team that can channelize your customer service efforts in the right direction.
All the best.
Do you want a free Knowledge Base Software?
We have the #1 Knowledge Base Software for delightful self-service help center starting at $0