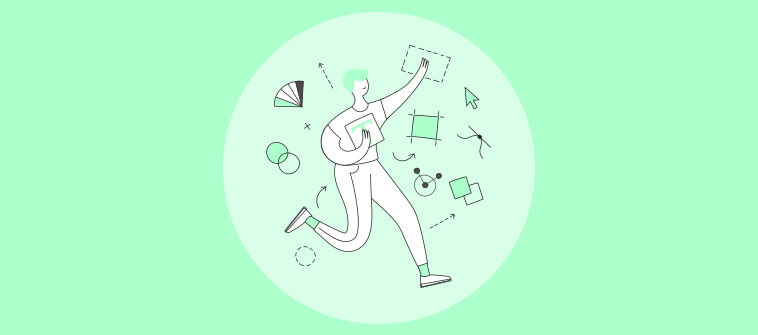 Modern customers, by and large, are speed demons.
They need intelligently designed self-service platforms that can provide help in a few clicks and swipes.
What happens when you fail to meet their expectations?
Your hard-earned customers turn to your competitors for a better, fulfilling experience.
You can prevent that from happening by taking 'help' closer to your customers!
A powerful help authoring tool can make this possible. It enables you to craft compelling help documentation that customers can access conveniently.
With a slew of options available online, selecting one tool that perfectly fits your needs can be challenging.
Worry not. We have got your back.
This blog presents a list of the 12 best help authoring software to help you make an informed decision. But before we dive into that, let's understand what exactly is a help authoring tool and why it is important for your business.
Here you go.
Help Authoring Tool Defined
Help authoring software is a content creation and publishing tool that can be used to build self-help documentation, help sites, knowledge base, FAQs, and more. It helps you in all aspects of document creation, from writing and editing to designing and publishing, and everything in between.
An ideal help authoring tool should have the following features and capabilities -
MS Word-like editor

Import and export options

Designing and customization options

Ability to add images, videos, table of contents

Revision history and version control

Allow different authors to work on a single document

Google-like search function

Compatible with multiple devices and browsers

Templates, themes, and many more.
A powerful help authoring tool should be easy to use and help you create compelling content that makes problem-solving a breeze for your customers.
Benefits of Help Authoring Software
There is one significant benefit of a help authoring tool, which we all know. It helps you build a self-service document that customers can use to solve issues in a snap.
Besides this, there are countless other benefits that a simple and powerful help authoring tool provides.
Some of these are:
1. Allows Teams to Work Collaboratively
Employees from different teams can write, edit, and manage the document collaboratively. Junior employees can take up the writing work, while seniors or subject matter experts can do the editing and managing part.
This ensures that the content created is of top-notch quality. Besides, it also saves a lot of time doing everything single-handedly.
2. Serve a Diverse Customer Base
An ideal help authoring tool enables content translation in multiple languages, helping you serve a diverse audience effectively. It eliminates the language barrier as customers across the globe, speaking different languages, can easily access and understand the content.
3. No Coding or Programming Required
If you are a beginner at coding or have negligible knowledge of it, you can still use documentation authoring software easily. An ideal help authoring tool does most of the heavy lifting, so you can keep your focus on the content and design part.
4. Elevates Your Online Visibility
A help authoring tool assists you in creating a self-help document that's optimized for search engines. This increases the chances of your document appearing in the first few Google results and gaining the attention it deserves.
Top 12 Help Authoring Tools
Picking one software from a pool of tools available online is like tracing a needle in a haystack. This list will make this task a tad bit easier for you.
1. ProProfs Knowledge Base
A simple tool with stellar features, ProProfs Knowledge Base, equips you with everything you need to craft compelling help documentation. Easy to use, feature-rich, and fully customizable, this help authoring software offers beautiful templates to help you get started. It allows multiple authors to work collaboratively, set workflows to review content quality, and publish the document in a single click.
The best part is, it offers features like content snippets and merge tags that allow you to write small chunks of content once and reuse them multiple times across the document. Integrate this tool with Google Translate, Google Fonts, Google Analytics, Zendesk, and various other software to expand its horizon and put it to maximum use.
You can even use ProProfs Knowledge Base in combination with ProProfs Chat and Help Desk to give your customers a 360-degree support experience.
Watch this video to learn more about ProProfs Knowledge Base software.

2. Helpinator
Helpinator is designed, keeping in mind the convenience of technical writers. Feature-packed and easy to use, this help authoring tool assists you in creating technical content easily, even if you don't have any prior experience in technical writing.
Helpinator strives to make technical writing as easy for you as possible. Its built-in phrase expander helps you write content with speed and accuracy. Besides, its rich content editor, multilingual project support, and 20+ output formats, including PDF, WordPress, WebHelp, and more, make Helpinator one of the best help documentation software.
The tool is not cloud-based. If you have Windows 7 or 10, you can download it and access a wide range of features and benefits.
3. Dr. Explain
Dr. Explain is best suited for those who are working in the realm of software development. The tool works perfectly for creating help documentation for software products. Its multilingual interface that offers nine languages helps you build content in multiple languages for a geographically-spread audience.
In collaboration with Tiwri.com, this help authoring tool allows multiple writers to work on a single document and publish it instantly.
One of the best aspects of this tool is its screen capture system that evaluates an application's user interface. You can take screenshots of complex elements, and add callouts in your document's draft. Add descriptions to the callouts and save them in any form you want - HTML, RTF, or PDF.
This help authoring software is not a cloud-based solution. You can download its latest version to access the scores of features and benefits it provides.
4. Help Cruiser
A basic help authoring tool, Help Cruiser is perfect for those who are new to this field. You can use this tool to build documents in various formats such as PDF, RTF, or CHM. It offers a wide range of templates to choose from, flexible formatting options, and a modern ribbon-style interface that offers various visual themes.
What more? You can even import files directly to your help document and speed up the process of content creation.
This documentation authoring software hasn't been updated for a long time, so it doesn't offer advanced features compared to other tools.
5. Adobe RoboHelp
A next-generation help authoring tool, Adobe RoboHelp, works well on Windows and Mac. It offers intuitive authoring features and easy publishing across multiple formats such as Microsoft Help (CHM), frameless Responsive HTML5, mobile apps, and more. This helps you serve customers seamlessly across multiple touchpoints.
With HTML5 and CSS3 support, Adobe RoboHelp helps you provide visually-enriching experiences to your customers that last a lifetime. This tool is noted for its wide variety of customization options and a seamless collaboration system that allows teams to connect and produce brilliant content instantly.
With a user-friendly interface and simple features such as single-source publishing and dynamic content filters, it is one of the finest help documentation software in the market.
6. MadCap Flare
An all-in-one help authoring tool, MadCap Flare supports the whole content development cycle from writing and importing content to designing and publishing it. The tool is carefully designed to meet the needs of instructional designers, technical communicators, and learning and development professionals.
So, whether you wish to build technical documents, training manuals, or corporate intranets - MadCap Flare offers the right solution.
Some of the key highlights of this software are drag and drop import, topic-based authoring, user and team management, translation management, and multi-channel publishing.
You can even control the layout of the content and change it for different devices, using the tool's responsive layout editor. The best part? You can do this without the help of web developers or coding expertise.
7. ClickHelp
ClickHelp is a simple and fuss-free help authoring tool that takes your documentation to the next level. Author great content, improve its performance with insightful reports, and save significant time across all stages of document creation.
This cloud-hosted help authoring software allows you to author, manage, and publish your documentation on a single portal. Multiple teams can work together in a single document workflow to create amazing content and review the results using the tool's robust reporting system.
One important thing to mention, however, is that it is always best to choose complex combinations when creating a password, so using a password generator is advisable. Other significant features of ClickHelp include smooth navigation, flexible roles and permissions, quick migration of existing content, and single sourcing.
8. HelpSmith
A complete help authoring tool, HelpSmith is perfect for creating simple CHM HTML help files, MS Word documents, Adobe PDF documents, printed manuals, and more. It has a responsive layout that works well on desktop as well as mobile devices. Its topic templates help in customizing the look and feel of your help files.
What more? HelpSmith offers ready-made design themes, a built-in screenshot tool, a word processor, and easy file importing options. The tool also supports Facebook and Disqus comments.
As compared to other market-leading help documentation software, HelpSmith lacks advanced features and functionalities. In case you are searching for a high-level authoring tool, HelpSmith may not fit your requirements.
9. Paligo
This cloud-based help authoring tool is all you need to craft compelling technical documentation in one collaborative space. Topic-based authoring and a powerful content reuse system save you a tremendous amount of time during document creation.
Paligo works on a Component Content Management System (CCMS) that uses XML, giving you a seamless and fuss-free document management experience. The tool allows you to import files directly from MS Word, MadCap Flare, Zendesk, Confluence, and various software.
Its multi-channel publishing is great for those looking to publish documentation in various formats such as print, PDF, HTML5, and SCORM. Paligo's workflow features work well for reviewing content, managing translations, and seeking contribution from team members.
10. HelpNDoc
HelpNDoc is a versatile and easy-to-use tool that's ideal for those who aren't that tech-savvy. You can use this help authoring software to write fresh content or import files and produce documentation in multiple formats such as help files, user manuals, ebooks, and more.
Responsive to multiple devices of different screen sizes, HelpNDoc can be used to create documentation on your favorite devices.
A simple user interface, advanced table of contents editor, powerful topic editor, project-wide media library, automatic spell check, and project analyzer are some of the key highlights of this help authoring tool.
HelpNDoc is not that advanced as other powerful tools in this domain, but the good part is that it's a simple tool that can be easily used by anyone who has little to no technical knowledge.
11. HelpScribble
HelpScribble is an easy-to-use and fully-featured help authoring tool that helps you create online documentation, printed manuals, WinHelp files, and more. The tool allows you to add hyperlinks to the content and create new topics with a single click.
In case you already have existing content created using another help authoring software, you can import the same using help decompiler and reuse it in your current document. HelpScribble is best suited for creating documentation for your software products and publishing it in a format of your choice - web help, HTML help, printed manual, and more.
HelpScribble is not a cloud solution, so you will have to download it to access its features and benefits.
12. HelpGenerator
HelpGenerator is the right choice if you are looking to create CHM files, browser-based help files, and printed user documentation. Its robust set of features help you stay productive at work and produce quality documents.
The tool features an online help editor that makes content authoring extremely easy. You can create topic pages from any part of your application using the Help Generator add-in. Topic templates provide a defined style and layout, making it easy for you to craft help articles quickly.
This help authoring tool helps you identify broken links in your document so that you can fix them before publishing. It also supports single-sourcing, allowing you to write text once and publish it across the document.
HelpGenerator is not a cloud-based tool. Download its latest version to explore the features it provides.
It's Time to Make the Call
We know that zeroing in on one help authoring tool from the scores of options available is a daunting task. You really need to have a complete understanding of what each tool offers and how it can help you meet your requirements.
That's why it's crucial to gain clarity over what you really want. Chalk out your requirements and shortlist a few tools that fit your criteria. Go for their trial versions if they offer and then make the final choice.
In case you get stuck in the process or don't feel confident about your choice, you can reach out to us, and we will help you pick the best tool.
Do you want a free Knowledge Base Software?
We have the #1 Knowledge Base Software for delightful self-service help center starting at $0