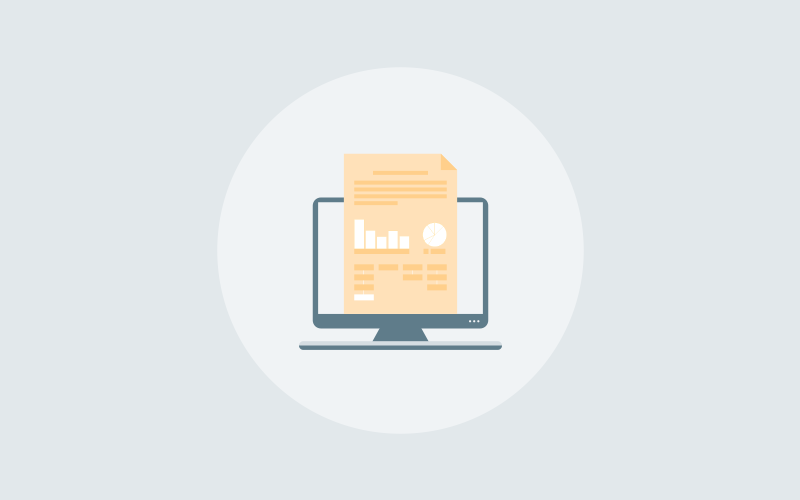 Your knowledge base is an excellent way to provide useful information to your customers and help them address any pain points they may have. What's more, by having a knowledge base, you can help your customers help themselves and save your support team's time and money in the long run.
However, you need to make sure that your self-service help center is easily accessible 24/7, user-friendly and, most importantly, contains useful and relevant content that will lead to customer acquisition and retention, as well as help create impeccable user experiences. Content managers have a key role when it comes to managing and monitoring every single piece of content on your website and your knowledge base. So, take a look at the most essential reasons why you absolutely need to have an exceptional content manager who is able to manage your knowledge base.
1. Creating Compelling Content
Your content manager doesn't need to only oversee the content that someone else in your organization creates in order to make sure that it is relevant and actually useful. Your content manager can also be responsible for writing, editing and publishing content for your knowledge base and ensuring that your customers are provided with exactly what they need whenever they run into a problem.
In order to create truly compelling content that your customers will find helpful, a content manager needs to really understand the target audience. Understanding customer personas are very important for being able to actually meet their needs and create an effective knowledge base. This is why you should find a content manager who will know exactly what it takes to create high-quality content that will attract your target audience and provide them with real benefits.
2. Updating Your Content on a Regular Basis

Your knowledge base content needs to be updated regularly so that your customers' needs are always met. The competition is fierce and, if you don't want your customers to lose interest in your business and go to your competitors, you need to provide them with new and fresh content on a steady basis.
Great content managers know that updating your content regularly is very important for building credibility and reputation. Since they know how to create enticing content that will promote your business and showcase everything about your products or services, they will know when and how to update your content, so that your knowledge base is not outdated and, thus, irrelevant to your target audience. Always delivering up-to-date pieces of information will compel them to keep coming back to your self-service help center whenever they have a problem that you can help them resolve.
3. Scaling Your Self-Service
This is yet another very important reason for having a great content manager who will manage your knowledge base. As you scale your self-service help center, you will need someone who can develop effective strategies for making sure that your knowledge base is well-structured, well-organized and comprehensive. You need someone who will use the best practices for presenting information to your target audience and help you grow your self-service.
Again, a content manager is your best bet. A great content manager will know how to perfectly lay out every single piece of information with the goal of scaling your knowledge base and making it truly successful. They will easily build in-depth content that will guide your customers and show them the necessary steps towards solving their problems, and they will do it consistently.
4. Monitoring Your Knowledge Base Searches

You need to monitor your knowledge base searches pretty much constantly, so that you can know what it is that your customers need answers to and, with that knowledge, do everything you can to provide them with those answers. Your content manager can monitor every activity in your knowledge base in order to make sure that your help center is actually effective.
More importantly, by monitoring what your users are searching for in your knowledge base, your content manager can successfully address any specific issue that your customers are having trouble with. The manager can use various knowledge management tools and see which terms your users have searched for so that your content can be effectively updated, as well as every issue successfully addressed.
5.Measuring the Success of Your Knowledge Base
In order for your knowledge base to add real value to your entire organization, you need to make sure that it is actually effective. Your content manager can check its effectiveness by measuring its success with the use of knowledge management tools, which can show you which of your articles are being utilized the most and which need to be updated.
These are just some of the metrics necessary for improving your knowledge base and making sure it helps you reach your goals and objectives. Measuring its overall performance will not only help you improve your knowledge base but also your entire support team's performance.
Conclusion
A great knowledge base leads to a seamless user experience and satisfied customers, which is why you should hire an exceptional content manager who will help you build an excellent self-service help center. Make sure you find the best knowledge management tools for creating one. ProProfs Knowledge Base Software is one of the best ones available in the market, so make sure to check it out. It offers awesome support 24/7, seamlessly integrates with a number of popular tools, such as Google Analytics, and it will certainly help you retain customers and always provide them with the best possible self-service.
Do you want a free Knowledge Base Software?
We have the #1 Knowledge Base Software for delightful self-service help center starting at $0