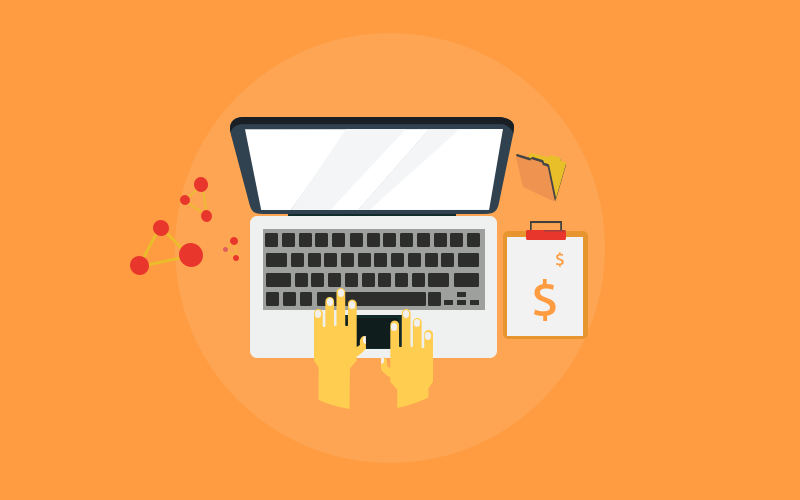 As your organization grows, so does the diversity of your workforce. To fuel the growth of your company, employees of different departments would need to connect and share information to maximize production. At times, employees from your creative team might need to access information from your software development team to finish work. Knowledge transfer might solve a problem faster, which helps in improving workforce quality.
As the maxim says, "Knowledge is power". You should, therefore, think of knowledge as a power source that fuels the productivity of your organization. Your employees need to extensively learn about the products of your company, so that they can use that knowledge to deliver their maximum potential. They should also have access to relevant and useful information that could become reference points, whenever there is a need. Information such as market trends, competitor analysis, target market analysis, budgeting costs, statistics, marketing strategies, product features and benefits, organizational departments, etc. All these objectives can be achieved by incorporating a knowledge management system, an application designed to obtain vital information within your company and make it accessible for all your employees.
In this article, we'll be analyzing 4 reasons why knowledge base management is worth your investment.
1. Centralized Documentation
A feature that helps people understand the task itself and use data to analyze what goes into a successful completion of the task.
According to a study conducted by McKinsey & Company, employees spend 20% of their time at work looking for information they need in filled inboxes, unorganized repositories, and from fellow employees that may be too busy to provide extensive explanations. A knowledge base centralizes all information from the sources listed above, allowing you to access and share it with ease.
Every successful project requires everyone involved to be "on the same page". A centralized knowledge base provides workplace unity by allowing access to information from all departments. They will be updated on all important information circulated across the company, which prevents instances where certain departments may lag behind.
2. Reduced Training Costs
You can reduce expenses on activities that take up a significant part of your company's budget. A knowledge base can replace lengthy and expensive training programs by the effective dissemination of information to employees who require training. New employees can be provided training tools, policy manuals, and company information from your knowledge base right when they join.
Traditionally, training employees was a process that took 2-4 days. A lengthy training process takes away time that should rather be spent on them working. With a knowledge base, you can provide FAQ's and company policies for new joinees to read away from work. This allows them to learn everything about their job away from office hours where they can be productive.
3. Increased Online Sales/Conversion Rates
The advantages of a knowledge base extend beyond your company. A productive knowledge base will provide a help desk for the benefit of your customers. Satisfied customers leads to sales, and it should be one of your top priorities. Online help centers, powered by a knowledge base, can convert customers to sales by making information easily available.
To explain how a help center to sales, imagine a real-life store where customers interact with its staff. A customer may find that key information isn't listed on a product's package, which leads them to ask for help. The store's staff can provide all the information regarding that product to the customer, helping them understand the product. In a similar fashion, an online help center can act as an online staff member and cater to all questions of a customer. FAQs and online manuals are incorporated in a help center, which provide all information a customer would need to commit.
Mailchimp, a reputed marketing automation provider, provides website visitors with a knowledge base that covers questions that they are most likely to ask.
4. Elimination of Repeat Mistakes
In the corporate world, the recurrence of the same mistakes leads to low net profits and impacts your image. It is more common than you think, which is why you need a system to prevent repeat mistakes. A knowledge base can diminish repeat mistakes by providing information related to each project/task. It uses systematic processes to organize data on all organizational activities and makes it easily accessible for all of your employees. Reducing the number of repeat is an efficient practice, further proving why knowledge base is worth your investment.
Now that you know the importance of knowledge base management, it's important to understand three factors to consider before choosing a system-
Interface: An important criteria for selecting a knowledge base system is its customization options. It should allow you to modify setting so that your employees can comprehend all the information provided. The system should also be easy to access and navigate for all employees.
Documentation Tools: A product knowledge base should be equipped with documentation tools for creating FAQs, wikis, product manuals, etc. Certain documentation tools could be more effective than others, so you need to ensure your next knowledge base can provide many features.
ProProfs, a SAAS company based in Los Angeles, simplifies online documentation with tooltips and cross-referencing other help articles through their knowledge management software.
Integration-Knowledge management software should be compatible with various computing systems such as cloud, grid, cluster, etc.
Incorporating knowledge base systems can be done within minutes, and the cost isn't much compared to its benefits. If your goal is to expand the practices of your business and minimize various expenses (such as training programs), then knowledge base management should be a top priority.
In the grand scheme of things, it is a small investment with the potential of great results for your organization.
Do you want a free Knowledge Base Software?
We have the #1 Knowledge Base Software for delightful self-service help center starting at $0