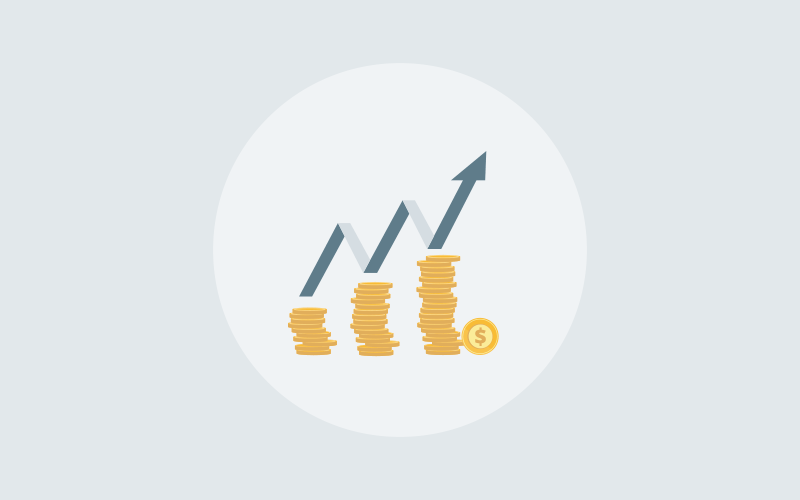 Every single business owner should consider creating an internal wiki, since it can be of major help to all of its users and, of course, to their entire organization. Not only can it greatly improve collaboration and communication within a company, but it can also help streamline every business operation and, thus, make every employee more efficient and productive. With that in mind, take a look at all of the reasons why a SaaS wiki is an absolute necessity for every online business.
1. Retaining Knowledge
A SaaS wiki is a repository of knowledge that you and your employees can use in order to improve the work operation in your organization. With a SaaS wiki, you no longer have to worry about losing critical information and vast knowledge when some of your employees leave since everything will be stored and organized in one single place on the cloud. What's more, the cost of losing an employee can be huge, which is also why using a corporate wiki to retain knowledge is essential.
2. Project Documentation
Your wiki can be a very useful source of documentation of all of your business projects. Not only can you grant access to all of your employees, but you can also enable them to add and edit documents so that all the necessary information is always up-to-date. That way, everyone can have a clear insight into every project by simply searching the wiki, thus saving a lot of time.
3. Easily Accessible Content
With a SaaS wiki, you and your teams can easily access all the stored information and do your jobs more effectively. Whether your employees need additional training, info on certain products, or services to provide to clients or even access to company policies, for instance, they can instantly access every file, which is available online 24/7.
4. Easily Searchable Content
According to McKinsey & Company's study, employees spend 19% of an average workweek searching and gathering information in order to complete their tasks. If you provide your employees with a SaaS wiki, you will save them a lot of time and help them become more productive and efficient. According to the said study, their productivity can increase by as much as 35%. You will help them find the content they need in a matter of seconds and they can become much better at their jobs, greatly contributing to your organization's success.
5. Effective Content Management
As already mentioned, the content in your SaaS wiki can be edited by multiple users, and it can be done in real-time. Therefore, having a wiki will help you manage your content easily and effectively, thus enhancing the knowledge of your entire organization. For instance, every team can quickly learn everything about your new products or services and all of them can contribute by adding crucial information about customers and their experiences with your brand.
6. Increasing Your Sales
Apart from having an internal SaaS wiki, you can create one that your customers and prospects can access so that they can learn more about your company and the products or services you offer. You can grant access to some pages of your wiki to your customers and create relevant content to engage them in your brand. That way, you will attract more quality leads that you can convert, especially if you develop good marketing strategies for promoting your content. Before you know it, your sales will start increasing and you will generate more revenue.
7. Improved Collaboration
A SaaS wiki has very useful collaboration features that require no technical skills, so it can be of major help to every organization. Effective collaboration is one of the keys to success, so you need to always work on improving it. Improving collaboration with a corporate wiki is one of the best ways to benefit your company, since you can make your employees' lives much easier, thus motivating them and helping them reach their full potential.
8. Linking Important Information
Using hyperlinks in your content is crucial, since not only can they help your employees quickly access relevant information by getting from one wiki page to another, but it can also greatly help your customers learn more about your business. The most important thing about links in your wiki is that you can insert links leading to various projects, along with links to the project leaders and clients.
9. Organizing Your Content with Tagging
A wiki enables you to tag your documents quite easily and put them in relevant categories so that anyone can instantly find exactly what they are looking for. Your content will be perfectly organized, so no one will waste time trying to find what they need. Several researchers from the University of Washington confirmed this, explaining in their research that the best system for organizing information is to use tags.
However, when you use tags, make sure you avoid general ones, such as "social media" or "sales", because then tagging your documents won't be effective, especially when you have a great number of documents.
10. Onboarding Made Easier (and Cheaper)
Onboarding new employees can take a while because they need to be properly trained to do their jobs before they can be able to actually do everything on their own. Onboarding with an internal wiki is much faster and easier. Your wiki can help your new hires learn everything they need, saving both you and them quite a lot of time. What's more, you will save a lot of money on training, since all your new hires will have to do is use that powerful search button in the wiki.
11. Simple Navigation
When you need a particular file, you want to find it quickly and do your job effectively, right? A SaaS wiki can help you with that since it is very transparent and you can easily navigate it and find what you need immediately. Navigation is made especially easy with those tags and hyperlinks, so it is more than simple to manage all of your documents.
Wiki knowledge management is crucial for every organization and a SaaS wiki is a tool that every business owner should have in their toolbox.
Do you want a free Knowledge Base Software?
We have the #1 Knowledge Base Software for delightful self-service help center starting at $0